Voluntary Services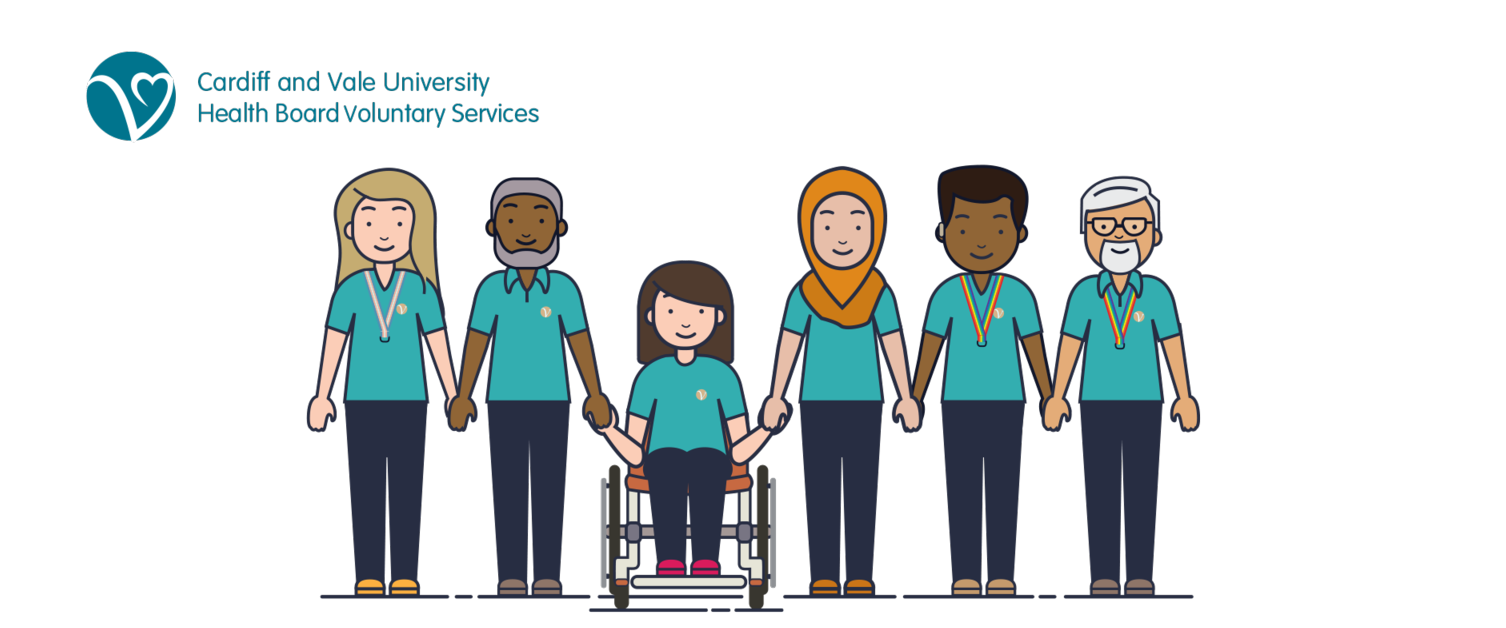 **ANNOUNCEMENT**
Thank you for showing an interest in volunteering with us. Please note that volunteering has not yet recommenced but we are currently reviewing our volunteer roles to suit the need of the current climate and are thus creating some new roles based in our hospitals and virtually.
If you are interested in volunteering with us please do get in touch to request more information and an application form. Please note that all new volunteers will be individually risk assessed before starting any new volunteer role to ensure that volunteers, staff, patients and visitors are kept as safe as possible.
You can request more information and an application form by emailing: Volunteer.enquiries.cav@wales.nhs.uk
There are many fantastic opportunities to volunteer across Cardiff and Vale University Health Board. Our roles range from meet and greet, ward befriending and activities to digital heroes, pop up cinema and arts and crafts!
Please take a look at the sections below for more information on roles, projects and volunteer news