Smoke Free UHB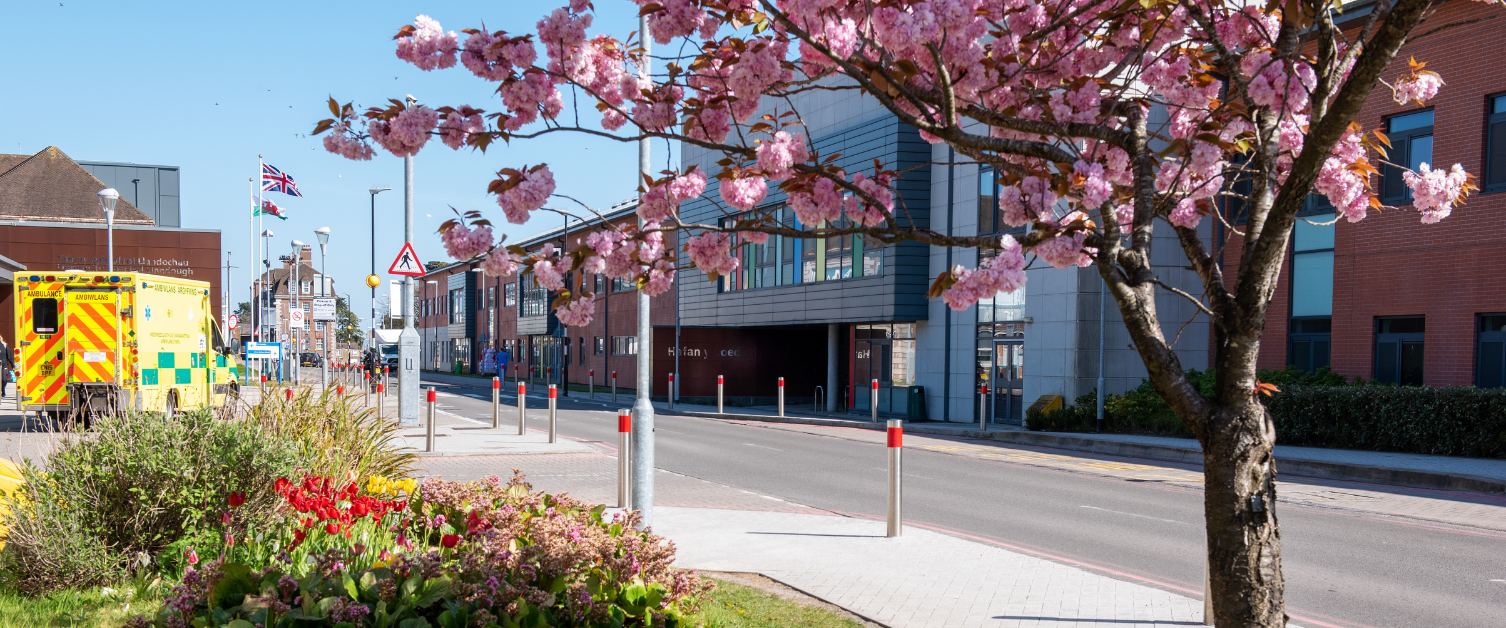 Smoke Free Hospitals
Cardiff and Vale University Health Board (UHB) is committed to the health and wellbeing of its staff, patients and visitors.
There is no smoking in Cardiff and Vale hospitals and grounds.
This means that staff, patients and visitors are not able to smoke on any of the hospital sites across Cardiff and the Vale and the use of e-cigarettes is restricted inside hospital premises.
Since 1st March 2021, all hospital grounds in Wales have been smoke-free spaces. Smoke free legislation means that it is illegal to smoke on hospital grounds and smoking in a smoke free space could result in a Fixed Penalty Notice of £100.
Preventing people smoking on our hospital grounds will promote healthier care environments, protect hospital users from harmful second-hand smoke and support those using NHS services to quit.
Find your nearest Smoking Cessation Service
Help Me Quit
'Help Me Quit' is the new single point of access for all NHS stop smoking services across Wales.
It is estimated that two thirds of smokers would like to quit, and you are four times more likely to give up smoking by combining help from a specialist NHS support service with a stop smoking medication. NHS stop smoking services available from Help Me Quit include Stop Smoking Wales, Pharmacy and Hospital Services.
Type of support available
Stop Smoking Wales Groups
Stop Smoking Wales One to One
Stop Smoking Wales Phone Support
Community Pharmacies
Hospital services for pregnant woman and selected patient groups
When you decide to stop smoking you don't have to go it alone. Contact the Help Me Quit Contact Centre:
Phone 0800 085 2219
Text HMQ 80818
Email helpmequit@wales.nhs.uk
All the NHS Stop Smoking Services offer friendly support and advice that will help you to quit smoking and stay quit.
Cardiff and Vale UHB Smoking Cessation Service
The hospital service supports all outpatients, inpatients and their partners, parents of paediatric patients and staff to stop smoking. The hospital based service offers one to one long term intensive behavioural support.
You can make an appointment by contacting:
Helen.Poole@wales.nhs.uk
Tel: 029 2184 3582
Staff Training
Free Making Every Contact Count (MECC) training available for all Cardiff and Vale UHB staff. The training will provide you with the confidence and skills to discuss smoking informally with smokers on hospital grounds. Following the training you will be able to:
ask the right questions
deliver brief advice
signpost to relevant health information and services.
To register or for further information about the training please contact Elin.Evans5@wales.nhs.uk