Service Management & Fundraising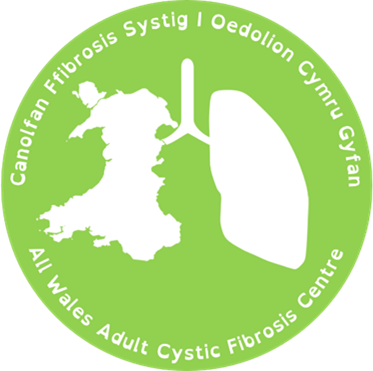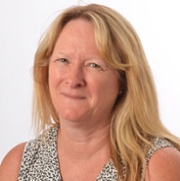 Lorraine SPEIGHT - CF Service Manager
Contact:
02920 715382
Lorraine.speight@wales.nhs.uk
Welcome to the All Wales Adult Cystic Fibrosis Centre website. We hope that you will be able to find all the information you are looking for within this site. However, if there is anything you would like to know that you cannot find on the website, please don't hesitate to get in touch with us. Equally, if you feel we need to include information that has not been included, again please get in touch and we will ensure the site is updated to make the website as informative and up to date as possible.
The All Wales Adult Cystic Fibrosis (CF) Centre is based at University Hospital Llandough. Llandough, Penarth in the Vale of Glamorgan with close proximity to Cardiff. We currently provide specialist CF care to 350+ adult patients from across Wales and the borders. It is the only adult CF centre in Wales and we continually strive to meet the current and future needs of the patients in our care.
"Our goal is to ensure all patients receive appropriate optimal therapy and achieve the best possible quality of life"
We ask that our patients work with us to ensure their continued well-being and health. We ask for regular clinic attendance and respect for all members of the multidisciplinary team at all times. They are here not only to help optimise your therapies, but also to offer advice and support where needed.
In addition, we ask that you be open and honest with regard to adherence to treatment and discuss any concerns that you have. We will treat you with respect as an individual and maintain confidentiality at all times. Together we can reach our goal.
We are located in a dedicated three storey building which houses on the ground floor our CF outpatient department, the middle floor provides 16 all en-suite CF bedrooms, whilst the top floor accommodates the entire CF multidisciplinary team.
The All Wales Adult Cystic Fibrosis Centre was first established in 2012, when the Hospital Board approved our application to transform, what was to become an unused building. Prior to this the three storey CF Centre was built and used as a temporary outpatient facility. the three-storey building for the future of adult CF patient care at University Hospital Llandough. We moved into the top floor, which houses the entire CF multidisciplinary team in May 2013 and opened our ground floor outpatient area providing consultation rooms, treatment rooms, gym and research rooms in the autumn of 2013. Following this we applied for planning permission and submitted various business cases to fund the middle floor conversion to an all en-suite patient ward. Finally, the new ward was commissioned in April 2021 and the old CF unit was closed. The CF centre is now complete, other than the two gated side garden areas adjoining the centre, which will be used by CF patients only. We hope these areas will be complete by the middle of this summer, at which time there will be a direct way-in to the CF centre outpatient area.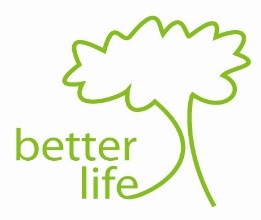 The Better Life Fund
The Better Life Fund was formerly known as the Better Life Appeal. Following handover of the new ward within the CF Centre, the work of the appeal was complete. In view, of this the name was changed to the Better Life Fund. All donations to the Better life Fund are currently being used to provide dedicated garden space/sitting areas to the two sides adjoining the CF Centre. One of these sides will also enable patients to come straight into the CF outpatient area without the need to go through the hospital.
A little history about THE Better Life Appeal; this was set up in 2006 and officially launched in 2007, to provide additional extras for CF patients as well as equip new accommodation as we were able to acquire it at Llandough i.e. the first patient gym we were able to set-up (now on our third much larger, new patient gym at the front of the CF centre). Through the tremendous efforts of our patients, their families and friends as well as several large organisations we were able to secure a new CF centre and initially opened the CF outpatient area on the ground floor and the top floor multidisciplinary team accommodation in 2012. All equipment for the outpatient area was funded through the Better Life Appeal. Following this we started to work on converting the middle floor to a new all en-suite bedded ward. The donations we received from our families, patients and their friends proved in valuable during the following years as this enabled us to equip the new ward and provide additional comforts to make lengthy inpatient stays more comfortable.
We continue to raise funds through the Better life Fund, to enable us to complete the garden areas for our patients to enjoy and to continue to provide additional extras as and when needed in both our outpatient and inpatient areas.
If you would like to donate you can send any donations to me at the below address-:
Lorraine Speight
Cystic Fibrosis Service Manager
All Wales Adult Cystic Fibrosis Centre
University Hospital Llandough
Penlan Road
Penarth
CF64 2XX
Or if you require any additional information or would like to arrange a bank transfer into our fund please do not hesitate to get in touch with me on 02920 715382 or on 07527 843340 or via email: Lorraine.speight@wales.nhs.uk.
Feedback and suggestions box
We strive continually to provide a service of excellence and best practice to all patients under the care of the All Wales Cystic Fibrosis Centre. To this end we have a patient suggestion/feedback box in our outpatient's reception area and would be grateful if you could take the time to complete a suggestions card and pop this into the box if you have any suggestions on how we can further improve/develop our service. Blank cards can be found in each consultation room and on the reception front desk.