The All Wales Adult CF Psychology Service & Supportive Care
Living with cystic fibrosis and its treatment can trigger a range of difficult feelings. These may include worry, frustration, resentment, stress or feeling down. It is normal to feel a certain amount of worry or upset when living with a health condition. Sometimes these feelings can go on for a long time or feel like too much to deal, and begin to impact on your ability to cope with day-to-day life.
The CF psychology service specialises in helping people cope with and adjust to the emotional stresses of living with cystic fibrosis.
Who are we?
Our clinical psychologists: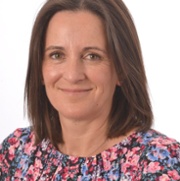 Catherine O'LEARY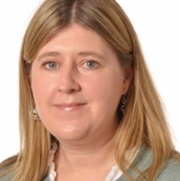 Aimee STIMPSON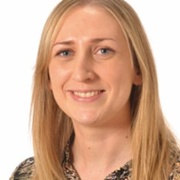 Ellen HUISH
You can contact us by asking one of the team to refer you. Alternatively, you can contact us directly
Telephone: 029 21 824597.

What sorts of problems can we help with?
We see people who are having all sorts of difficulties. The list below is just some of the problems we can help you with:
Coping with treatments that you might feel worried or stressed about. For example, dealing with needles and blood tests, taking tablets, having surgery and other medical tests.
Helping you make decisions about your treatment.
Managing symptoms such as pain, tiredness and other physical symptoms and bodily changes.
Dealing with the effect of the condition on your life: with college or work, friends and relationships.
Dealing with the feelings of having CF, for example, feeling different to other people or feeling angry.
Helping with problems with eating, sleeping, or getting around.
Feelings of low mood, anxiety or worry.
Thinking about whether to start a family.

Seeing a psychologist doesn't mean you are weak or there is something wrong with you psychologically. You are just having to cope with extraordinary circumstances. Living with CF can be hard and speaking to a psychologist can help you find new ways to deal with the difficulties.
We are available for inpatient and outpatient appointments. We can meet for a one-off appointment or for regular sessions, depending on your wishes and needs.
This short video from CF Psychologist, Anna, explains why all emotions are important.
Useful information
We have put together information on a range of services that may be helpful for dealing with the stresses of living with cystic fibrosis. These services can be accessed by patients and their families, and do not require a referral.
Please feel free to contact our service if you have any questions. You can contact us by asking one of the team to refer you. Alternatively, you can contact us directly by telephone: 029 21 824597.
Newsletter
Keep up to date with the latest information from the AWACF service by reading our regular newsletter.
Counselling and Support
The Cystic Fibrosis Trust has a great range of support and up-to-date information about Cystic Fibrosis. Here are just some of the ways they can support you - Support (cysticfibrosis.org.uk)

Mindfulness
If you've never tried mindfulness before, this might be a good time to give it a go. We've recorded 3 short mindfulness exercises for you to try.
A Short Breathing Exercise
Wellbeing Services in your local area
Your local health board provides accessible self-help resources and links to open access courses as a first step to developing positive mental wellbeing.
Cardiff & The Vale University Health Board Services
Open Access Courses - Stepiau : follow this link for more information online about a range of educational open access courses for adults in the local community. Even though some of the courses have already started, you can join in at any stage, and make up missed sessions at the next round. Each session is self-contained so there is no need to worry about falling behind. The courses include;
Stress Control: This course has been designed to help people learn to control their stress or anxiety better. You will learn new stress control tools and as the course goes on, how to put these together. At the end of the course, you will have a tool kit that you will be able to put into practice
ACTion for Living: Struggling to get rid of an emotional problem can seem to make it worse. Putting your life on hold waiting for the problem to go away is not good. The answer may be to learn to accept your emotional problems using an approach called Acceptance and Commitment Therapy.
Home - Keeping Me Well is Cardiff and Vale University Health Board's digital rehabilitation resource with information that you can access to help keep yourself well.
About LLTTF | Living Life to the Full is an online course provided by Cardiff and Vale UHB which teaches a range of life skills that are based on the tried and trusted CBT approach, aiming to improve wellbeing and resilience as you go through the journey of life.
Aneurin Bevan University Health Board Services
The Road to Wellbeing Courses
"Stress Control" and "Activate Your Life" are two courses, run in a non-interactive, lecture-style format for anyone that would like to develop skills that enable them to "be their own therapist", control stress and live a more meaningful life.
Melo Cymru - Mental Wellbeing Resources, Courses + Advice Gwent Wales follow this link for more information online.
Swansea Bay University Health Board Services
The Living Life Well Programme offers a range of services available to anyone in the community.
The Stress Control course is designed to help you:
• Understand the causes behind stress, anxiety and worry
• Learn about vicious circles in these areas and how to break them
• Learn techniques to control your stress for example stressful thoughts and stressful feelings
• Practice stress reducing techniques in your life
• Learn how to gain control other problems that often accompany stress, such as low mood, panic attacks and poor sleep
• Meet other people with similar experiences

The ACTivate Your Life course is designed to help to:
• Accept the things you cannot change and make a commitment to do the things you care about
• Reduce your suffering and have more freedom to do the things you want to do
• Understand why your struggles to overcome your problems may be making things worse
• Do things differently and have more control over your actions
• Learn more about how your mind works and how you can take more control
Living Life Well Programme - Swansea Bay University Health Board (nhs.wales) follow this link for more information online.
Cwm Taff Morgannwg University Health Board Services
Stress Control: Stress Control is a course that teaches skills that can be used to help manage stress. It is based on a therapy called CBT (Cognitive Behavioural Therapy) and can be useful for people who want to learn more about issues such as low mood, anxiety, low self-confidence and other stress-related problems
Mindfulness for Everyday: Mindfulness is about much more than meditation. Mindfulness is a way of being that can be developed. It can help us relate differently to our experience and improve anxiety, depression and many other emotional and physical health concerns. It can increase our wellbeing through deepening our appreciation of our lives.
Valleys Steps | Free Mindfulness and Stress Control Courses follow this link for more information online or
Call: 01443 803048
Email: info@valleyssteps.org
Counselling and Support
C.A.L.L. Mental Health Helpline - Community Advice and Listening Line (callhelpline.org.uk) 0800 132737 (open 24 hours a day, 7 days a week)
Free confidential listening and emotional support service, information and literature on mental health and related matters for people in Wales. Anyone concerned about their own mental health or that of a friend or relative can access the service.
Cardiff and District Samaritan (samaritans.org) 08457 909090 (open 24 hours a day, 7 days a week)
Free confidential emotional support to anyone experiencing feelings of distress or despair including those which may lead to suicide. Face-to-face meetings at local offices.
Helplines - Mind 0300 123 3393 (Monday to Friday, 9am - 5pm)
Free confidential help on a range of mental health issues.
The CF Trust Support (cysticfibrosis.org.uk) has a great range of support and up to date information about Cystic Fibrosis.