The All Wales Adult Cystic Fibrosis (CF) Centre is based at University Hospital Llandough. We currently provide specialist CF care to over 350 adult patients from across Wales & the borders. It is the only adult CF centre in Wales, and we continually strive to meet the current and future needs of the patients in our care.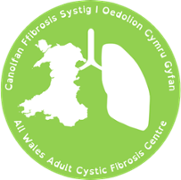 IMPORTANT MESSAGE: Please remember to drink plenty of fluids in the hot weather

What is CF?
Cystic Fibrosis (CF) is an inherited condition, where you inherit one faulty gene from each of your parents. If you have two faulty genes, then many surfaces in your body are unable to move salt and water properly in/out of their cells. This causes a build of thick, sticky mucus in various parts of the body, which causes damage and can cause those organs to stop working properly. This can affect almost any part of your body but most commonly affects your:
Nose & Sinuses Lungs Pancreas Stomach & Bowels Liver & Gallbladder Joints
Care for CF has changed over the years, starting from a small number of medications used to help clear mucus, and improve symptoms to a wide array of medications to help prevent disease. Most recently a new group of medicines, CFTR Modulators, which can actually improve salt and water transport in cells have been developed. Combined with team based multi-professional care, this has led to much longer life expectancy, and to a much larger number of adults living with CF.
As CF affects so many parts of your body, it can impact almost any part of your life, including your physical and mental health, wellbeing, work and relationships. Our CF team is set up to help manage all these different issues, which is why we have many people in our team across a number of professions.
Location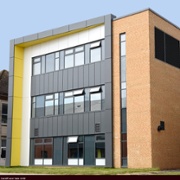 All Wales Adult Cystic Fibrosis Centre
University Hospital Llandough
Penlan Road
Penarth
CF64 2XX
More information on parking at University Hospital Llandough.
For more information on the University Hospital Llandough, please see the UHL A-Z Fact Sheet. This document provides details on things from transport to the hospital, to the services the hospital provides.