Visiting PCCU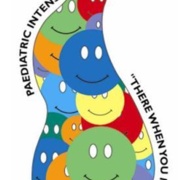 We have an open visiting policy on PCCU that allows you to be with your child as much as possible and you must never feel you are in the way. Once again, we will ask you to leave the unit during doctors' ward rounds, nursing handover and any emergency situation. Again, this is to ensure that the information being discussed about your child remains confidential to those caring for them and to you. We will take your contact phone number and let you know if there are important changes with your child whilst you are not there.
When you arrive on PCCU, please can you ring the door bell before entering the main unit and wait for someone to respond. We kindly ask you to be patient as we may be busy.
Please either use the alcohol hand gel by the main door, or wash your hands on entering and leaving the unit. This is an important way of preventing the spread of infection.
Visiting is open to all family members and friends. However, please keep to two visitors at the bedside at any one time. Visitors arriving to PCCU in your absence who are not known to the nursing staff will kindly be asked to wait in the waiting room until your return.
You can phone the unit at any time. However, we can only give out information to parents and main carers, as this information is confidential.
We suggest you ask one family member to contact the unit and relay the information back to the rest of the family. This will be helpful in limiting the calls received on PCCU, as the phone lines are emergency lines.
The PCCU telephone number is 029 2074 3282 – this is a direct line to the unit.
Important Reminders
Could all visitors please ensure that mobile phones are switched off or are on silent before entering the unit.
Please let staff know beforehand if anyone wishing to visit is unwell.
Please let staff know if you are pregnant, as x-rays are taken frequently on the unit.