Meet the Public Health Dietetic Team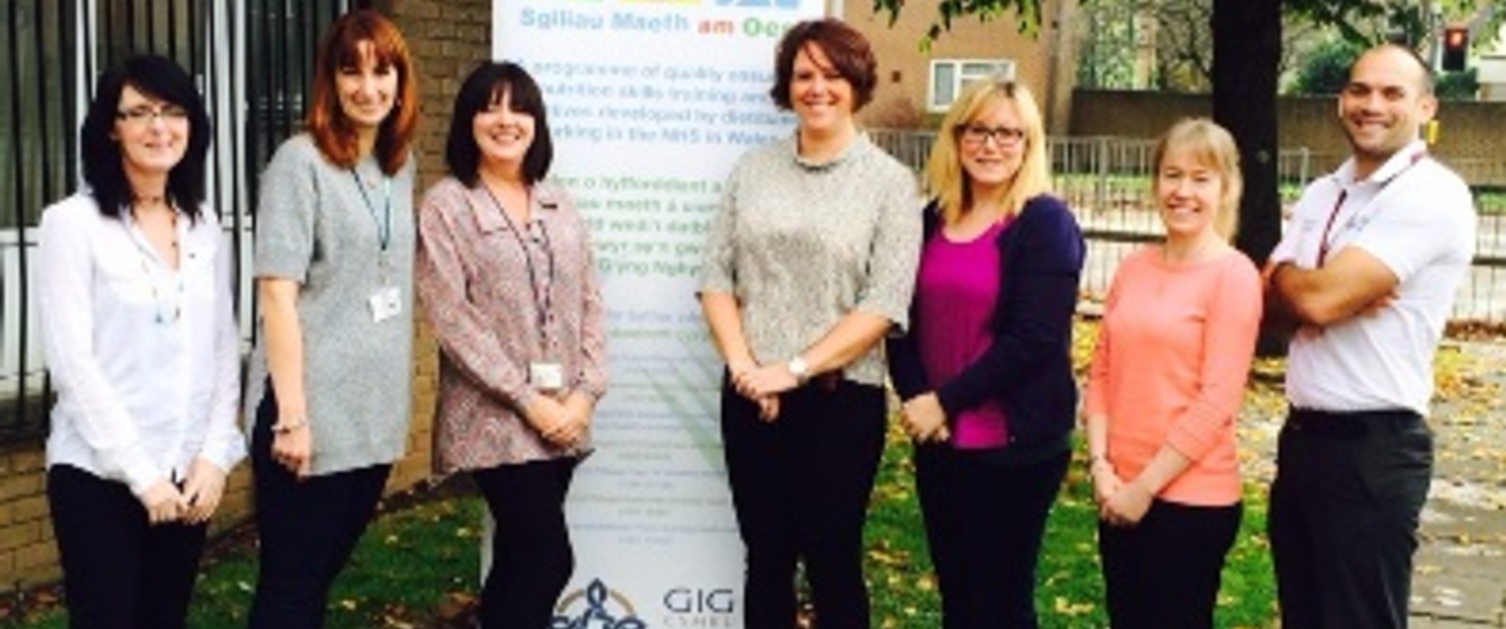 Helen Nicholls, Community Dietetic Service Manager
Emma Holmes, Clinical Lead for Public Health Dietetics
Lisa Williams, All Wales Nutrition Training Facilitator
Ali Gunn, Families First Lead - Public Health Dietitian
Kevin Jones, Families First Dietitian
Claire Fulthorpe, Families First Dietitian
Marie Price, Public Health Dietitian
Susan Stocker, Public Health Dietitian
Jo Kirk, Dietetic Support Worker
Tracy Hill, Dietetic Support Worker
Nicola Draper, Dietetic Support Worker
Kathryn Blake, Public Health Dietetic Administration
Laura Low – Flying Start Dietetic Lead
Gwawr James – Flying Start Dietitian
Rebecca Williams - Flying Start Dietitian
Lisa Brown - Flying Start Dietetic support worker
Key Dietetic Partners
We train suitably placed individuals (NUTRITION SKILLS FOR LIFE TM) to deliver healthy eating based interventions and cascade evidence-based healthy eating messages to those they work with, employing a 'train the trainer' approach.
Dietetic advice and support is provided for delivery, monitoring, assessment and evaluation of Level 1 accredited nutrition skills courses.
Here are some of our key partners.