COVID-19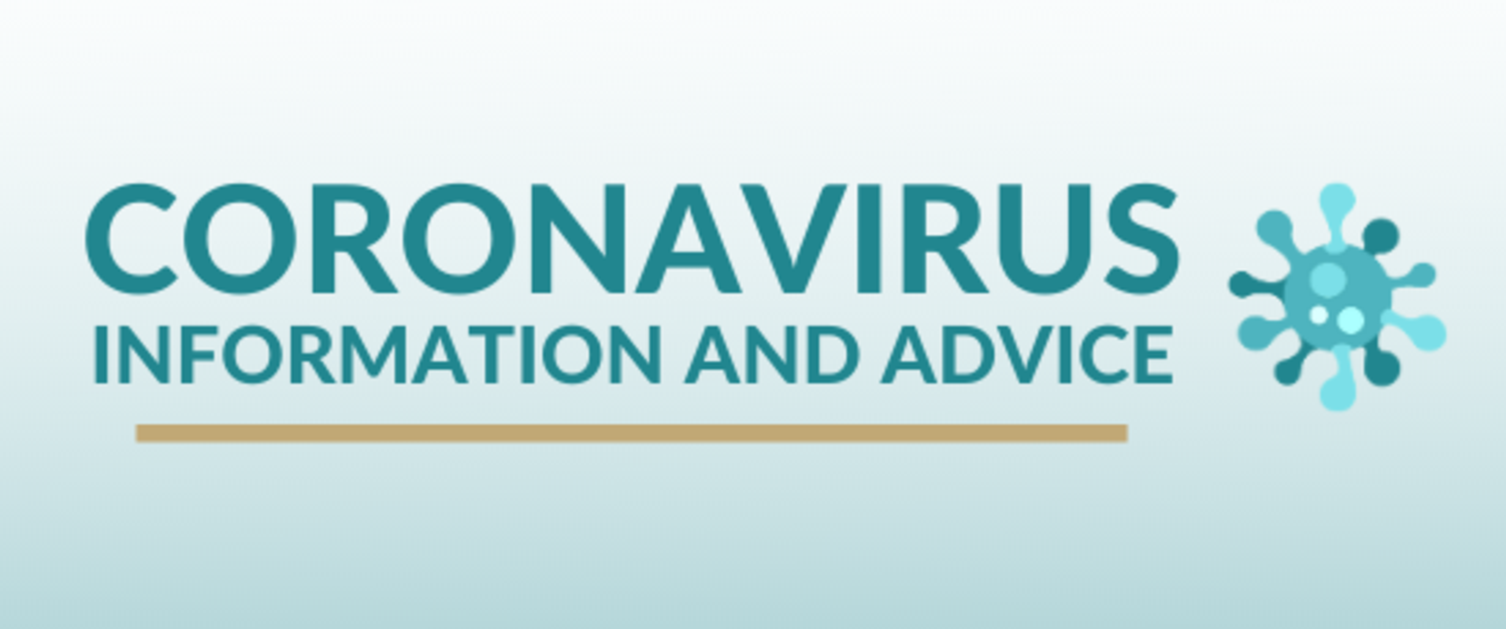 COVID-19 is a new illness that can affect your lungs and airways. The most common symptoms of COVID-19 are recent onset of:
New continuous cough
High temperature or fever
Shortness of breath
Loss of smell or taste (anosmia)
If you suspect that you have COVID-19, please follow the Public Health Wales guidance.
---
Visiting Guidance
The Health Board is restricting visiting to our UHL site. You can read our full statement here.
Clothing Drop Off and Collection Service - University Hospital Llandough (UHL)
This volunteer-led service will recommence on Friday 8th October at University Hospital Llandough. The service will be available from 10am-2pm at the Information Centre (opposite the Gallery).
It will then run every Monday and Friday 10am – 2pm.
Please see our guidance video for more information about the clothing drop off and collection service at UHL:
We are reintroducing visiting in line with the guidance and in certain circumstances.
Please note: Maternity visiting has separate more specific guidance.
Maternity visiting guidance during COVID-19
Visiting should be with a clear purpose and agreement for visiting based on the best interests of the patient/service user.
Reason for the request should meet the following guidance:
End of life –last days of life –in these cases Ward Staff will contact you directly.
Carer –you are the carer or the nominated representative.
Learning disabilities (LD) –a patient with learning disabilities may need you as their carer/ next of kin to share information about their individual needs and virtual visiting may not be appropriate.
Other –for example where it is felt a visit from you may help the patient with rehabilitation, understanding of care/ condition, help with dietary concerns etc.
---
Who can visit?
One visitor for the duration of the planned visit and we ask you to enter the hospital site on your own unless otherwise agreed.
Process
You can request a visit by emailing the Patient Experience team at visitingcardiffuhb@wales.nhs.uk
Or by post
Patient Experience Team-Visiting
Cardiff and Vale University Health Board
2nd Floor Woodland House
Maes-y-coed Road
Cardiff
CF14 4HH
The telephone lines are open 9 am to 1 pm 7 days per week
Monday to Friday for University Hospital of Wales please call 07812495305
Monday to Friday for University Hospital Landough please call 07812495335
Saturday and Sunday please call 02921836937 for any visiting enquiries
We will be collating the information required for Track, Trace and Protect.
We must reiterate that this visit is a single occurrence and is in the main by one nominated individual. Please do not visit if you feel unwell.
Clinical Areas have identified different visiting slots to reduce the footfall on hospital sites and a slot will be allocated within 2 working days of receipt of your request-Please note due to restrictions slots are very limited.
---
When visiting
You must wear a face mask, use the hand sanitiser and maintain the 2 metre social distance from patients/service users, staff and other visitors at all times.
Please listen and adhere to staff advice on hand hygiene and infection control precautions on arriving and leaving the area
The following Video explains the process:
---
Paediatric, Neonatal and maternity areas
Up to two parents, guardians, or carers can visit at the bedside at a time for paediatric inpatients and neonates subject to local determination, and following a risk assessment including the ability to maintain social distancing. We have undertaken risk assessments in the Paediatric and neonatal areas and will accommodate 2 visitors whenever possible.
The guidance also recognises the special circumstances of partners of women in maternity services. The principle of local risk assessment still applies. We will continue to support birthing partners whenever possible.
---
COVID-19 Rehabilitation
A multi-disciplinary team of health professionals at Cardiff and Vale University Health Board has developed Keeping Me Well, an online resource to help you and your family live well. It supports our model for rehabilitation and also has information and guidance to support people impacted by the COVID-19 pandemic, including those experiencing 'Long-COVID'.
For more information about our approach to rehabilitation arising from the pandemic, both for those who have had the virus and those affected by interruption to normal services and social isolation, please see our COVID-19 Rehabilitation Model.
Our services during COVID-19
We are committed to keeping care safe while maintaining essential services throughout the COVID-19 pandemic.
We're still here for you. You can leave your home to access health services. However, if you have any symptoms of COVID-19 such as a new, continuous cough, a fever, or a loss or change in your sense of taste and/or smell, then self-isolate immediately and do not visit your GP, hospital or pharmacy.
All of our staff members will be wearing appropriate levels of PPE at all times and we have increased cleaning standards across all departments.
Find out more about how are services are running during COVID-19.