COVID-19 Investigations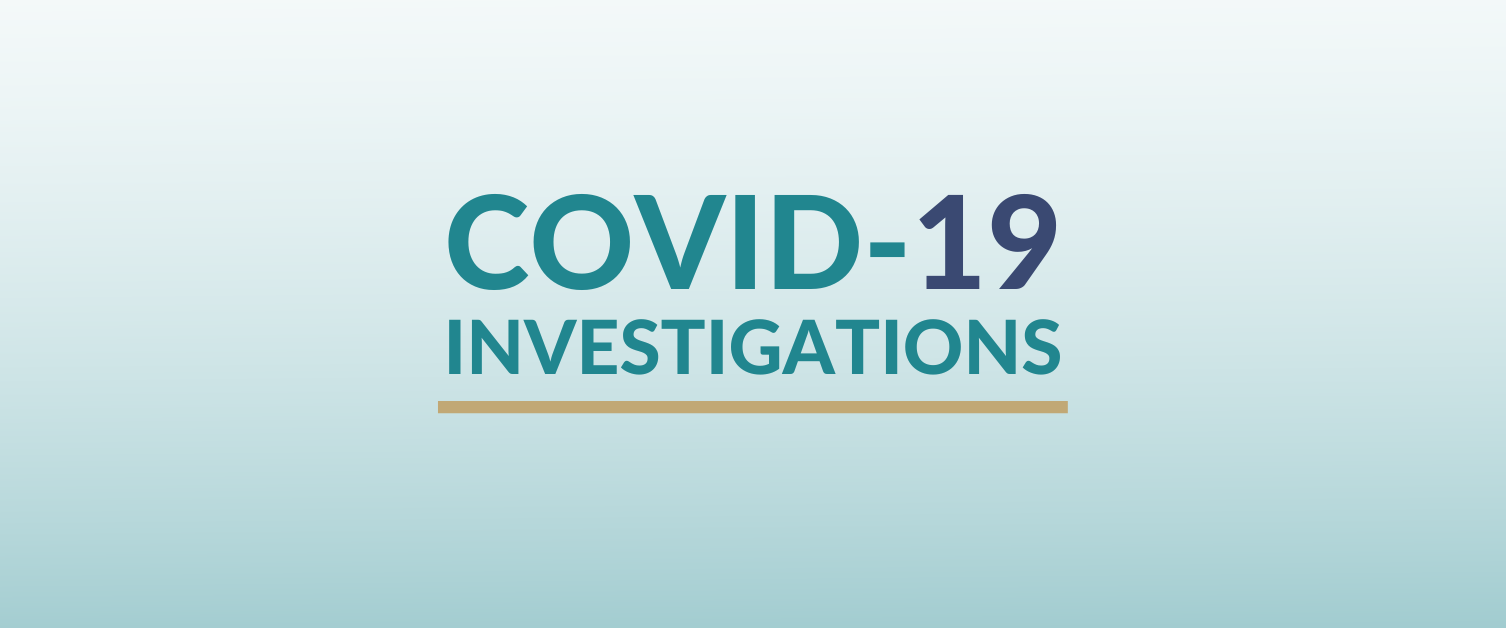 During the COVID-19 pandemic, the risk of infection and transmission was extremely high amongst our communities, people acquired COVID-19 from a number of sources.
Cardiff and Vale University Health Board will be investigating all cases of healthcare acquired transmission of the COVID-19 infection, initially focusing on possible hospital acquired infections, defined as patients who tested positive for COVID-19 72 hours or more following admission. This is known as "nosocomial" or "healthcare acquired" COVID-19.
The Health Board would like to reassure patients, their families and the public that all healthcare acquired infections in Wales are managed as patient safety incidents and, as such, are subject to a proportionate review in line with national regulations – Putting Things Right.
Cardiff and Vale University Health Board have appointed a COVID-19 Investigation Team who will be investigating all cases of Nosocomial COVID-19 across healthcare settings within Cardiff and the Vale of Glamorgan.
These investigations will be carried out in line with the NHS Wales national framework - Management of patient safety incidents following nosocomial transmission of COVID-19.
While circumstances throughout the COVID-19 pandemic have been exceptional for our Health Board, patient care and safety have remained priorities for us throughout.
Scope of the investigations
The scope of the investigations includes:
cases where a person has acquired nosocomial COVID-19 in a care setting while receiving NHS funded care
cases when individuals were transferred from hospital into a care home and subsequently contracted COVID-19, within 14 days of transfer
The investigations will look at all patients who became positive on or after day 3 of hospital admission. This is in line with the incubation period of the infection, less than 3 days is classified as community acquired infection. Cases of COVID-19 identified as community acquisition do not fall under the framework for investigation.
How long will the investigations take?
Patients and families will be contacted in due course as part of this review process but we anticipate that investigations will take two years to complete, so we would appreciate your patience while our COVID-19 Investigation Team works through these.
The team will firstly focus on investigating cases from Wave 1 and will prioritise communication with next of kin as identified in the medical record where patients sadly lost their lives to COVID-19.
Initial contact via telephone call and follow up letter will outline the remit of the investigation. A letter will then be sent confirming the outcome of the investigation.
During the investigation, the team will consider the waves of the pandemic as covering the following periods:
Wave 1: 27.02.2020 - 26.07.2020
Wave 2: 27.07.20- 16.05.2021
Wave 3: 17.05.2021-19.12.2021
Wave 4: 20.12.2021- 30.04.2022
If you have any questions in the meantime please get in touch with us directly so we can discuss your concerns with you.
You can contact our COVID-19 Investigation Team through the following routes:
Telephone - 02921 836407 (9am – 5pm, Monday – Friday)
Write to us: Covid Investigation Team, Floor 2, Woodland House, Maes y Coed Road, Cardiff, CF14 4HH
Links