COVID-19 Mass Vaccination Programme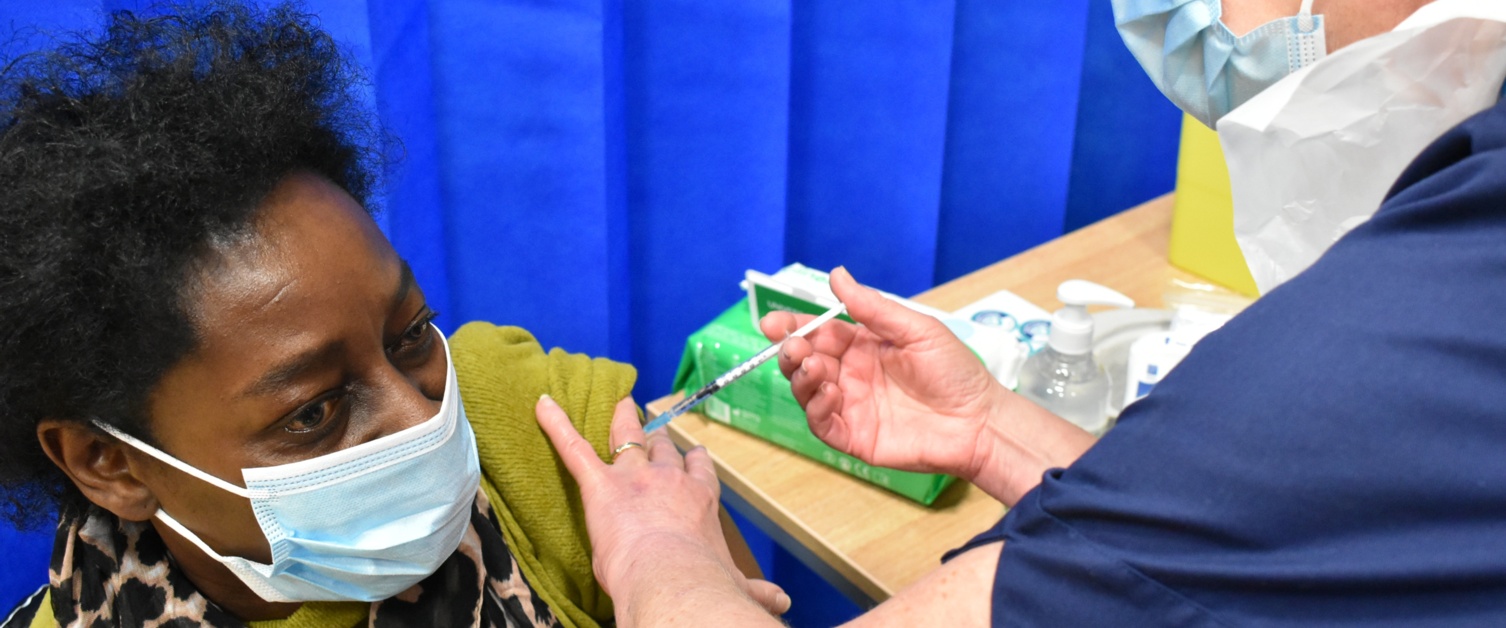 Last updated: 01/11/2023
Find out more about our dedicated vaccination team here
Our Covid-19 Winter Booster vaccination programme for 2023/24 is now underway. Getting boosted is the best way to protect yourselves, your loved ones and the community from serious illness, so please attend your appointment when invited.
The vaccination will be delivered in GP practices, community pharmacies and our three Mass Vaccination Centres (MVC), and those eligible will receive an invite in the post. There is no need to contact the Health Board or your GP practice directly.
If you are also eligible for the flu vaccine, GPs, community pharmacies and MVCs may be able to offer the Covid and Flu vaccination at the same time if stock is available. Health Board staff are initially being invited via drop-in clinics.
Winter booster vaccinations are only available by appointment. There will be no walk ins available for your winter booster at this moment in time.
If you need to reschedule or cancel your Covid-19 vaccination, please complete this form, or call the booking centre on 02921 841234. Our phone lines are open between 9am and 5pm, Monday to Friday. Please note our phone lines are very busy, so it may be quicker to complete the form.
If you think you have been missed, the Health Board will run a leave no one behind programme to make sure everyone eligible is offered an Winter Booster. More details will be shared as we reach the end of a cohort to manage demand.
People who will be eligible for the Covid-19 vaccine this Autumn and Winter include:   
All adults aged 65 and over  

Residents and staff in care homes for older adults  

People aged six months to 64 years old in a clinical risk group as laid out in the Immunisation Green Book  
Frontline health and social care workers  

People aged 12 to 64 years old who are household contacts (as defined in the Green Book) of people with immunosuppression  

People aged 16 to 64 who are carers (as defined in the Green Book)  

Homeless people 
The Covid and flu vaccines will be administered at the same time wherever possible, and appointment letters will start arriving at homes in September.
The three Mass Vaccination Centres being used in Cardiff and Vale during this programme are Barry Hospital, the Wellbeing Hub in Maelfa, Llanederyn and Rookwood Hospital in Llandaff. More details on these can be found here.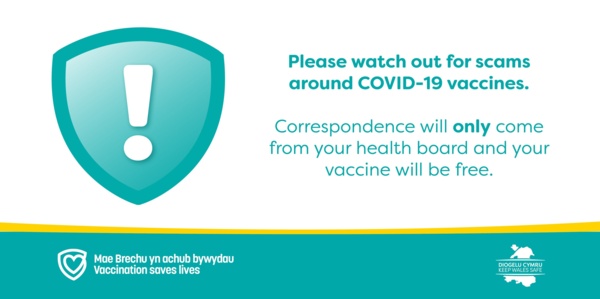 We are aware of an email scam circulating about COVID-19 vaccinations that claims to be from the NHS. COVID-19 vaccines currently can't be bought privately in the UK and vaccinations are free of charge. Please be vigilant to potential scams about the COVID-19 Mass Vaccination Programme, and do not share any personal information.