UHW Lakeside Wing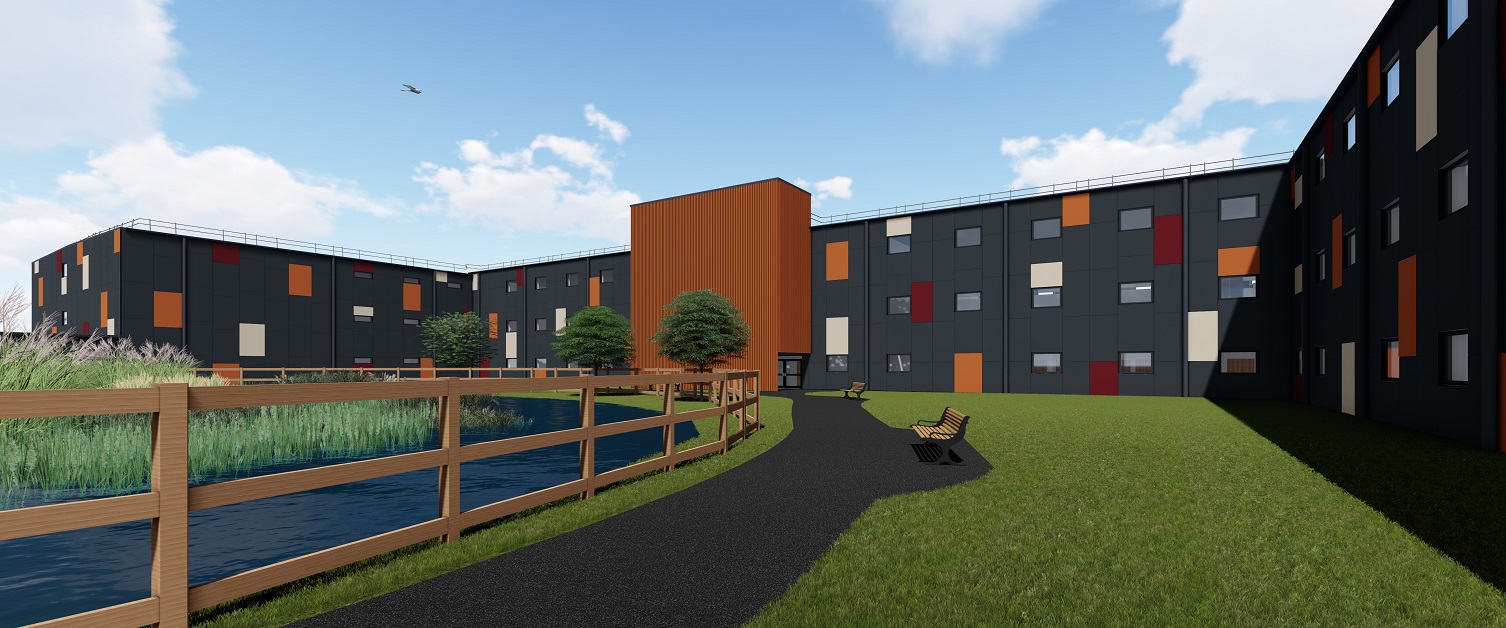 As of Monday 8 February 2021, building work on the new surge facility has been completed, just 20 weeks after construction first started. This means that the ownership of the modular build has been given to the Health Board from the primary contactors, Darwin Group Ltd.
This news shortly follows the announcement that as of Sunday 27 December 2020, the Lakeside Wing - just 107 days after construction first started - accepted its first patient.
The Lakeside Wing acts as a step-down facility where patients are undergoing essential rehabilitation after a period of acute illness, which may not necessarily be Covid-19.
As the Lakeside Wing adopts a multi-disciplinary model of care, staff including physiotherapists, occupational therapists, dieticians, pharmacists, healthcare support workers and registered nurses are all working in the three-storey facility.
The Health Board received a £33m investment from Welsh Government to build a temporary surge facility to ensure sufficient surge capacity is available in the event of a spike in the COVID-19 pandemic. This comes after we have agreed with Welsh Government and the WRU to decommission the use of the Principality Stadium as a Field Hospital from 12th November 2020.
After a thorough options appraisal, the area outside of Lakeside at our UHW site was evaluated as the best option to construct a temporary U-shaped modular building which will be known as the 'UHW Lakeside Wing'.
The UHW Lakeside Wing accommodates up to 400 beds; this with the additional 200 beds available across the Health Board's sites, will allow us to provide 600 beds in total which meets the requirement as predicted by Welsh Government and local intelligence data and modelling.
Construction started on Saturday 12 September and construction was completed in the following phases:
Phase 1 – the Northern wing of the building - 166 beds were made available from Friday 4th December 2020
Sunday 27 December 2020 - the Lakeside Wing accepted its first patient
Phase 2 – the Southern wing of the building - 234 beds were made available by 28th January 2021
Monday 8 December 2021 – Construction finished and the modular build was officially handed over to the Health Board from Darwin Group Ltd.
---
FAQ's