Sharps Injury Advice

First Aid

2.1.1 First Aid should be performed immediately after the injury occurs.

2.1.2 Skin/Tissue
• Encourage local bleeding by gently squeezing, do not suck area.
• Wash the affected area with soap and running warm water. Do not scrub the area.
• Cover area with waterproof dressing.

2.1.3 Eyes or Mouth
• Rinse out / irrigate with copious amounts of water (use eye washout kits if available).
• If wearing contact lenses irrigate eyes before and after removing them.
• Do not swallow water used for rinsing mouth.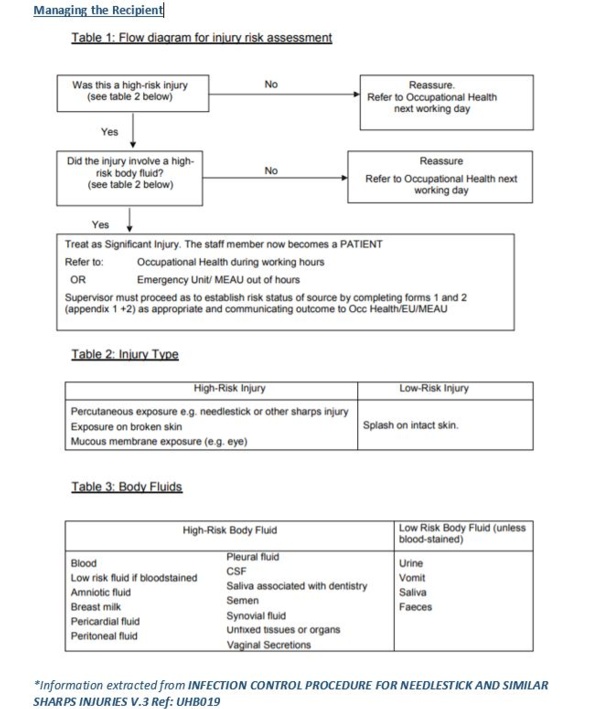 Contact
If you have a sharps injury please call Occupational Health on 02920 743264, Monday to Friday 9am to 5pm.
If you are calling to report a sharps injury obtained Out of hours – before 9am and after 5pm all UHW based staff please contact Accident & Emergency on extension 48025 and all Llandough based staff please contact Medical Emergency Admissions on extension 25215.
Resources
(3) EHWS Sharps information leaflet
(4) Sharps Part A
(5) Needlestick Procedure 2015 Approved