Cycle to Work Scheme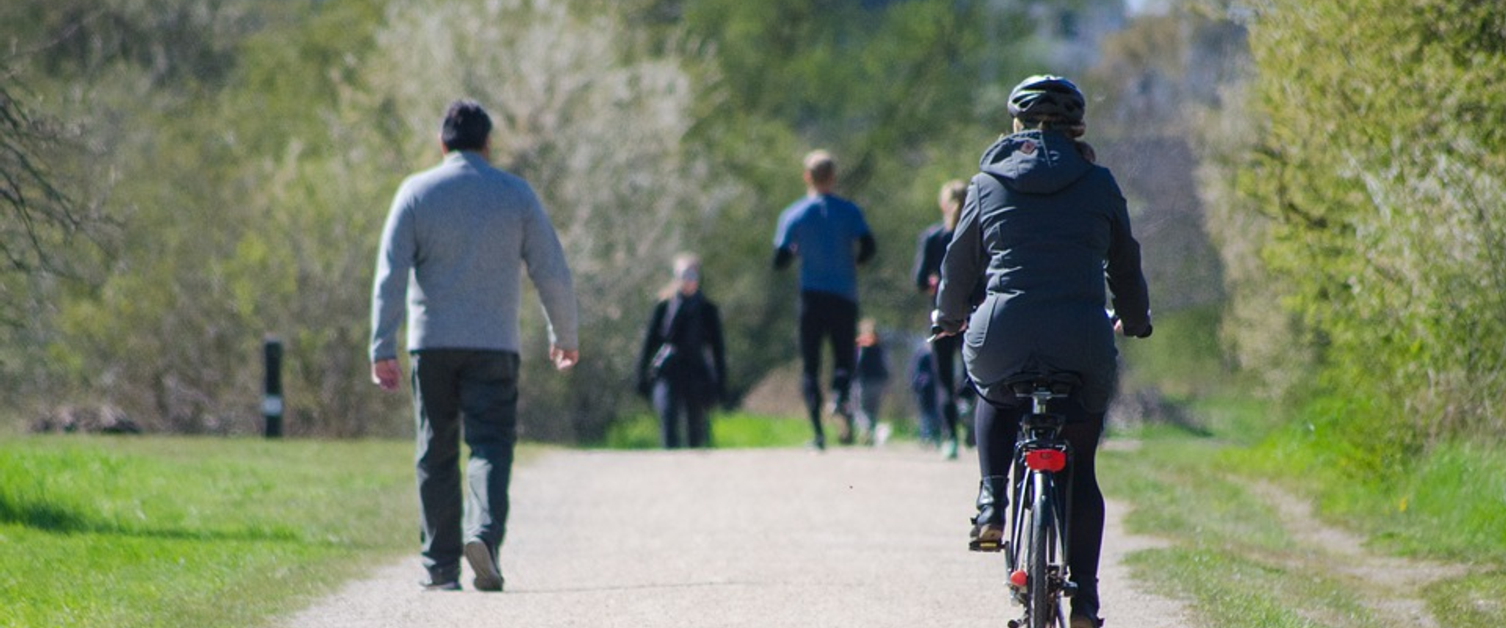 Cardiff and Vale University Health Board is delighted to be running the Cycle to Work scheme as part of the Government's Green Travel Plan, to encourage employees to ride a bicycle to work and aid in reducing congestion and environmental pollution.
The scheme runs all year around so colleagues can order a cycle at any time. As long as the staff member is a Cardiff and Vale UHB employee (and on our payroll), and the deductions do not take the staff member below minimum wage, then they would be able to participate.
Single Lead Employer doctors can access a cycle to work scheme via Shared Services Staff Benefits by emailing SalarySacrifice@wales.nhs.uk. For further details contact Colin McMillan, Head of Transport and Sustainable Travel, by emailing colin.mcmillan@wales.nhs.uk
In brief, the scheme works as follows:
UHB employees wishing to participate register online with scheme (www.vivupbenefits.co.uk)

Once registered, they can check details such as participating cycle shops, online offers, etc.

Using local participating cycle shops, people can select a cycle (options include e-bikes) and/or cycling equipment, and obtain a quotation which is uploaded to Vivup with application form

Vivup provides the Health Board with an application spreadsheet for vetting/approval
Once approved, Vivup place the order and pay the cycle shop for the bike

Employee salary deductions are taken off gross pay (hence savings on National Insurance, tax) over 12 months

Level of savings depends upon whether the staff member is a higher or lower tax payer.
Prior to participating in the scheme it is important to ensure that your details in ESR are correct in terms of address, fixed term contract dates, etc. Failure to do so may result in delays. If in doubt please contact Workforce Information.
Improved Active Travel Facilities
During the last seven years the UHB has used its own funds, and grants from South East Wales Travel Alliance (SEWTA) and Cardiff Council, to improve on-site facilities for active travellers (cyclists/walkers) as follows:
Cardiff Royal Infirmary
General use cycle shelter in front car park
General use cycle shelter adjacent to out-patients entrance at rear of main building
University Hospital Llandough
Secure cycle compound for staff in decked car park (Deck 0) – keys available via General Manager's office
Additional general use cycle shelter adjacent to new Plaza/Main Entrance
General use cycle shelter at rear of Hafan y Coed, Adult Mental Health Unit
Hamadryad Centre
General use cycle shelter at rear of building
Barry Hospital
General use cycle shelter in front car park
University Hospital of Wales
General use cycle shelter at rear of the Cardiff Medical Centre (CMC) Sports and Social Club, adjacent to UNISON building
Additional cycle shelter within the secure staff cycle compound
General use cycle shelters outside the secure staff compound
Lockers for active travellers based in the CMC Sports and Social Club
Monmouth House
Fully enclosed active travel facility on Dame Shirley Bassey Way (opposite Children's Hospital for Wales) providing two-tier storage for 90 bikes as well as changing facilities, digitally secure lockers, two unisex showers, a toilet and a drying room. The facility is monitored by CCTV with staff gaining access to the facility via their TDSI security card.
Park Road Houses, Whitchurch
Cycle rack in secure courtyard
Global Link
General use cycle shelter in front car park
Changing and Shower Facilities
The Transport & Sustainable Travel Office has agreed with the CMC Sports and Social Club that they will manage lockers for active travellers and make their facilities available to active travellers as follows:
All users must report to CMC Sports and Social Club reception on arrival.
Access/showers/use of changing rooms for CMC Sports and Social Club members is free.
Access/showers/use of changing rooms for non-members is £1.75 per day (Daily Guest Fee).
The CMC Sports and Social Club is open as follows:

Monday to Friday from 06:30 until 22:00 (bank holidays 09:00 – 18:00).
Saturday from 08:00 until 18:00.
Sunday from 09:00 until 20:00.

Lockers will be emptied each evening and any remaining property recorded/stored as lost property (persistent offenders will be charged to have their property returned).
Staff working a night shift will be able to use the lockers overnight by arrangement with CMC Sports & Social Club reception.
Lockers are used at the users own risk and, due to limited availability, will be issued on a first come first served basis.
Full CMC Sports & Social Club Membership is available to all UHB staff for only £7.90 per month (as at April 2018). Staff wishing to know more can contact CMC Sports and Social Club reception on 029 2074 2927 or visit the CMC Sports and Social Club website.