Primary Choice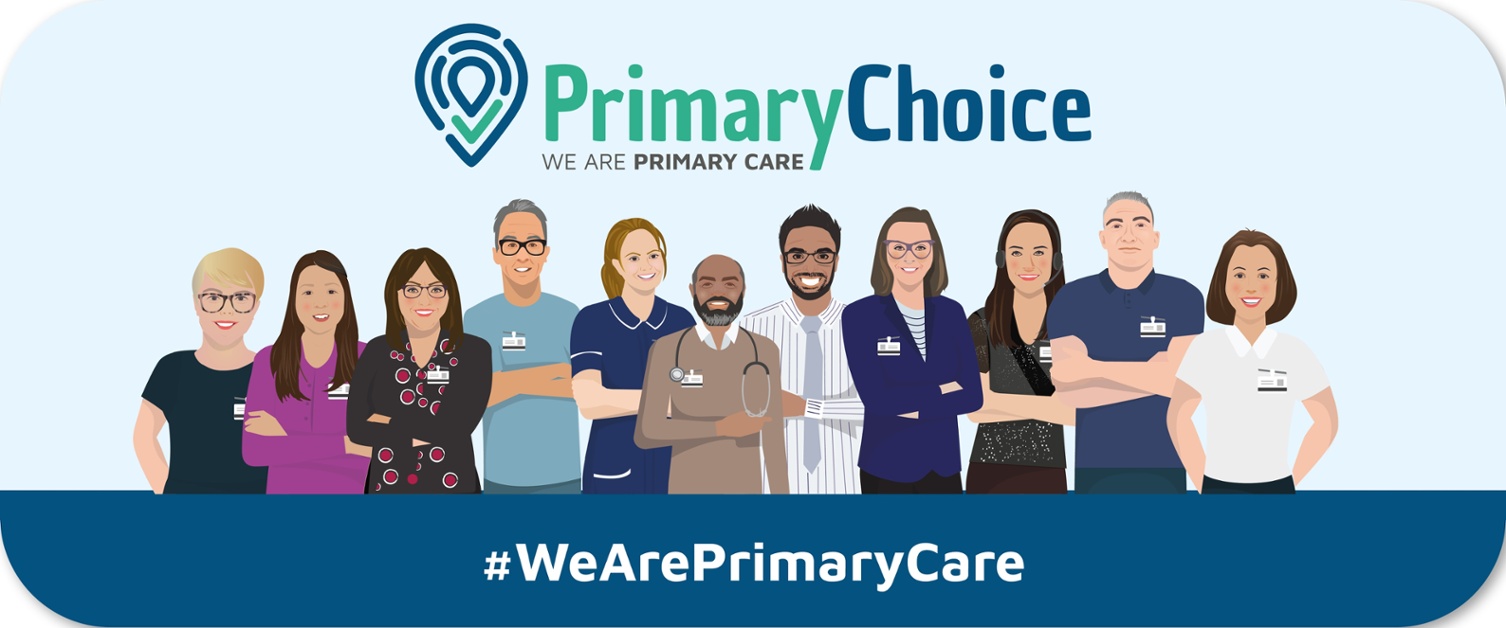 Know your Primary Choice
Primary care is often considered as the 'front door' of the healthcare service, providing patients with healthcare advice, treatment and management within their community.
Primary care includes general practice (GPs), community pharmacy, dental and optometry (eye health) services.
Each member of the primary care team has skills and expertise in different areas, enabling you to get the right support, from the right healthcare professional, first time.
If you're unsure about which member of the Primary Care team is the best person for you to see, meet the team below and find out more about how they can help you.
If you call your GP Practice you will speak to a GP Receptionist. A GP receptionist has been trained to ask you questions about your healthcare condition to assess your need and ensure you are getting the right support, from the right person, first time.
If you are unsure about who you need to see, a GP receptionist can help as the right person for you to see, may not always be your GP.
Meet Debbie Reid, our GP Receptionist:
This video is now available in British Sign Language (BSL). Please click this link to watch the BSL version of this video.