Dementia 3 Year Plan
Prevent, Delay and Cope Better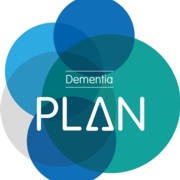 Dementia is a major public health priority and also a key area of national policy development. Future projections show that across Cardiff and the Vale of Glamorgan, numbers will increase.
It is estimated that they will rise by 53% between 2014 and 2030. In response to this growing concern the Dementia 3 Year Plan was developed. The plan is for people with dementia and their carers. The aim is to help them live well with dementia. It builds on previous national strategic documents, including:
• The Dementia Action Plan for Wales
• National Dementia Vision
• How to Improve Dementia Guide
• 'Together for Mental Health' (the national mental health strategy).
The plan was jointly developed between:
• Cardiff and Vale UHB
• City of Cardiff Council
• Vale of Glamorgan Council
• Third sector partners (including service user and carer representation).
It will address the needs of people with dementia and their carers over the next three years, as well as serving future population growth. In order to achieve this, a multi-agency response is required.
The plan has been divided into 4 main themes:
Making structural changes to economic, cultural and environmental conditions
In order to support people with dementia and their carers, the environment in which they live in needs to be inclusive and dementia-aware.
Improving infrastructure and access to services for all
Diagnosing people with dementia in a timely fashion is critical. This ensures that treatment and support is given at the earlier stage of the illness.
Strengthening communities
It is important to ensure that the public have an awareness and understanding of dementia.
Strengthening individuals
Following a diagnosis of dementia it is important that the person with dementia and their carers have access to good quality information. This will enable them to understand and come to terms with the diagnosis and to be able to access support with ease.