New Deal, EWTD Team & Junior Doctor Rotas
Welcome to the New Deal & EWTD Team. We work closely with junior doctors and their representatives, senior clinicians and managers to ensure rota templates for all medical and dental specialties are built, tested and agreed in accordance with national guidance and legislation and they continue to meet requirements for optimum service delivery.
We manage the following areas within this team:
EWTD (European Working Time Directive)
New Deal
Less than Full Time (LTFT)
Junior Doctors Rota Compliance (including Out of Hours Intensity Bandings)
Junior Doctors Monitoring
Allocate Systems eRota & eMonitoring Cloud Software
All junior doctor rota templates must comply with the 2002 (New Deal) junior doctor contract and the European Working Time Directive regulations. This is achieved by building compliant work patterns using the Allocate e-rota system and arranging ongoing monitoring, via the e-monitor system, of junior doctors' hours to ensure that they achieve compliance with required working time and rest periods.
Directorates and junior doctors can contact the Team to raise queries/concerns about a work pattern or request monitoring.
Junior Doctors Rota Monitoring & Compliance
Junior doctors will periodically be asked to take part in regular monitoring of their rotas via the Allocate system. They will be emailed details of the exercise prior to the start and can contact a member of the team if they are having any issues.
If you have been asked to take part in monitoring you can access the e-monitor system through scanning the QR code below or clicking the link below or visit https://www.healthmedics.allocatehealthsuite.com/ :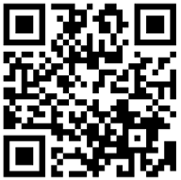 Less Than Full Time (LTFT)
The New Deal & EWTD Office is also responsible for building template rotas for LTFT doctors who have been accepted onto the LTFT training scheme and non-training grades who have applied to work reduced hours through the Work, Life, Balance scheme.
Trainees must apply to the LTFT Training office (HEIW.FlexibleTRG@wales.nhs.uk) to work LTFT. If they are approved for LTFT training then a LTFT training plan must be submitted for each post, if it is agreed the LTFT training office will send out a confirmation letter via email and the trainee should contact the New Deal Office to agree a compliant work pattern.
Useful Documents
EWTD, New Deal Team Contact Details
Email Address:
Scan the QR Code Below: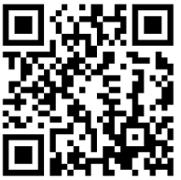 or click Cav.Newdealewtdteam@wales.nhs.uk
---
Senior Medical Resourcing & Systems Officer
Phone Number: Coming Soon
---
Senior Medical & Dental eSystems Adviser
Phone Number 029218 36284