University Hospital Llandough (UHL)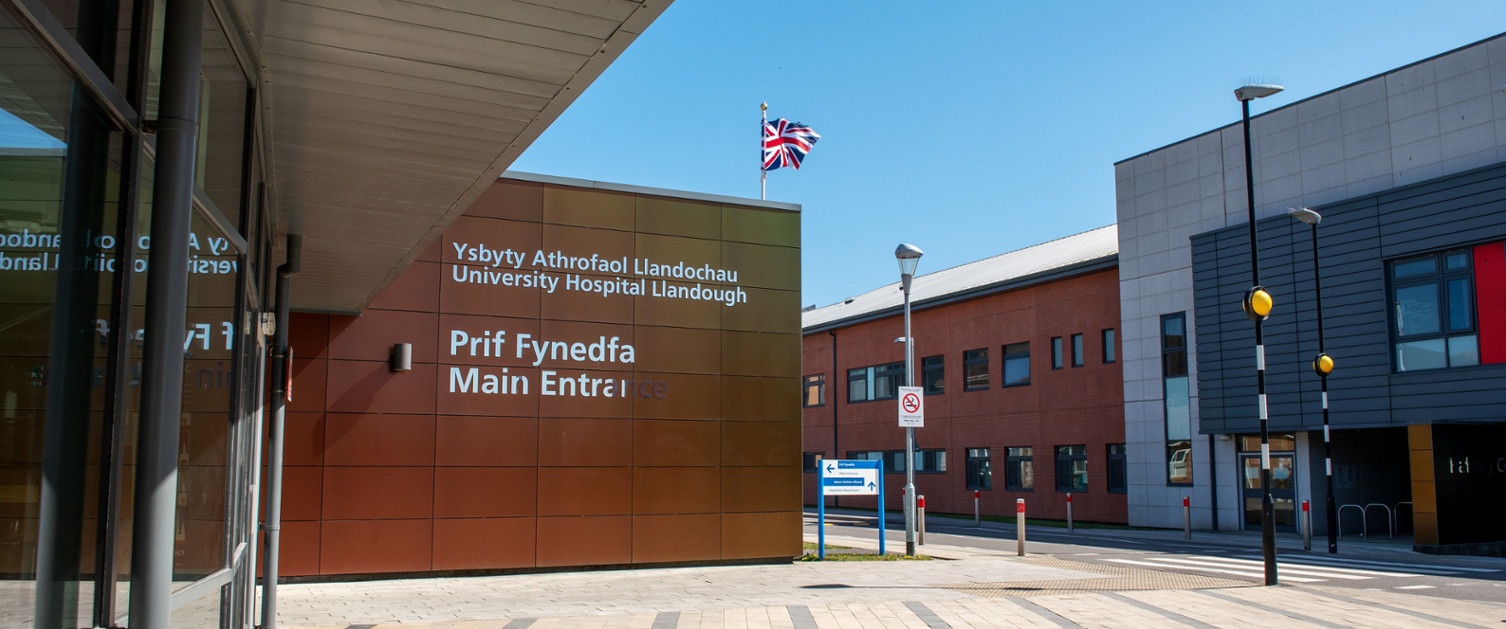 Parking guidance for patients and visitors
Please use the designated car parking spaces for patients and visitors. These car parks are clearly identified by blue signage.
Patient & Visitor Parking Site Map - University Hospital Llandough
Our patient and visitor car parks allow four hours of free parking. Patients and visitors can extend their stay by a further two hours by entering their vehicle registration details into one of the touch screen parking terminals across the site. Parking terminals are located within the hospital reception area and within other departments.
Ensure you do this within your six hours stay.
If you require a longer stay or have any questions, please speak to a member of staff or contact the Cardiff and Vale University Health Board Parking Office for assistance on CAV_UHB.Parking.Office@wales.nhs.uk
There are a number of Blue Badge parking spaces across the hospital site. The majority of spaces are located within Car Parks 1 and 4.
Patients accessing the Medical Emergency Admissions Unit (MEAU) have up to 24 hours parking. Please use the terminal located in this department.
Parking Charge Notices
Parking at Llandough Hospital is free for patients and visitors, however, there are restrictions are in place and parking charge notices will be issued for failure to comply. Our car parks are managed by ParkingEye. If you do receive a parking charge notice and wish to appeal to ParkingEye, you can do so by following the instructions on the notice itself.
Staff parking
If you are a member of staff and you wish to park on site, you must apply for a permit. Please contact UHL@ParkingEye.co.uk from your NHS email address and ensure you include your vehicle registration. Staff without access to an NHS email account should speak with their line manager to arrange a permit.
Staff must park in designated staff car parks only. Although you may be issued with a permit, this does not guarantee you a parking space on site.
Staff Parking Site Map - University Hospital Llandough
Sustainable Travel
We encourage patients and staff to take advantage of greener ways of travelling to our sites such as cycling, bus services and our park and ride service.
Map Safle Teithio Cynaliadwy - Ysbyty Athrofaol Llandochau