Digital Stories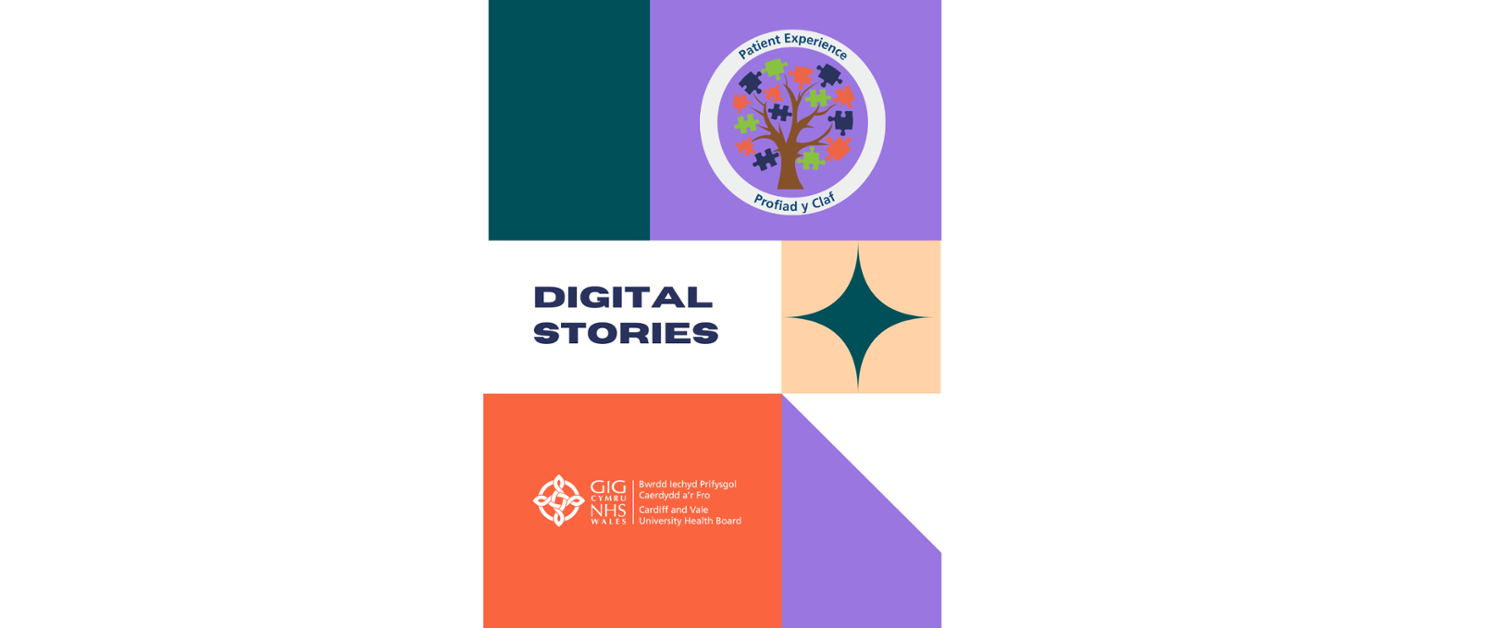 Digital storytelling is all around us. Videos, podcasts, and commercials use words paired with images to share meaningful stories with a wide range of people.
To find out more about digital stories either click the link below for the Digital Stories Handbook or read the plain text below:

Digital Stories Handbook

What are Digital Stories?
Digital stories are multimedia short films that combine photographs, video, animation, sound, music, text and a narrative voice. These short films typically last around 2 to 5 minutes.

Digital storytelling shares individuals' lived experiences in ways that traditional storytelling cannot.

Why share your story?
Telling your story (or that of a loved one) can be very empowering.

The storyteller is the director of the story throughout the process.

By telling your story:
You can highlight best practice when things have gone right
Your story can help to make a change when things haven't gone right
Your story can be used to advocate for better services for others
It can help in the healing and recovery process

How is your story captured?
You can tell your story in a number of ways. Stories can be captured in a Microsoft Teams virtual meeting, over Zoom, over the telephone or in person using a recording microphone.

Only audio will be taken from the session. This will then be used with photographs that you supply to go along with your story.

Want to find out more?
To have a discussion about how your story or that of a loved one can be made digital, please contact:
Jayne Catherall
People Experience Lead – Digital Narrator
Jayne.catherall@wales.nhs.uk

Storyteller Information Sheet and Consent form: