Resilience Project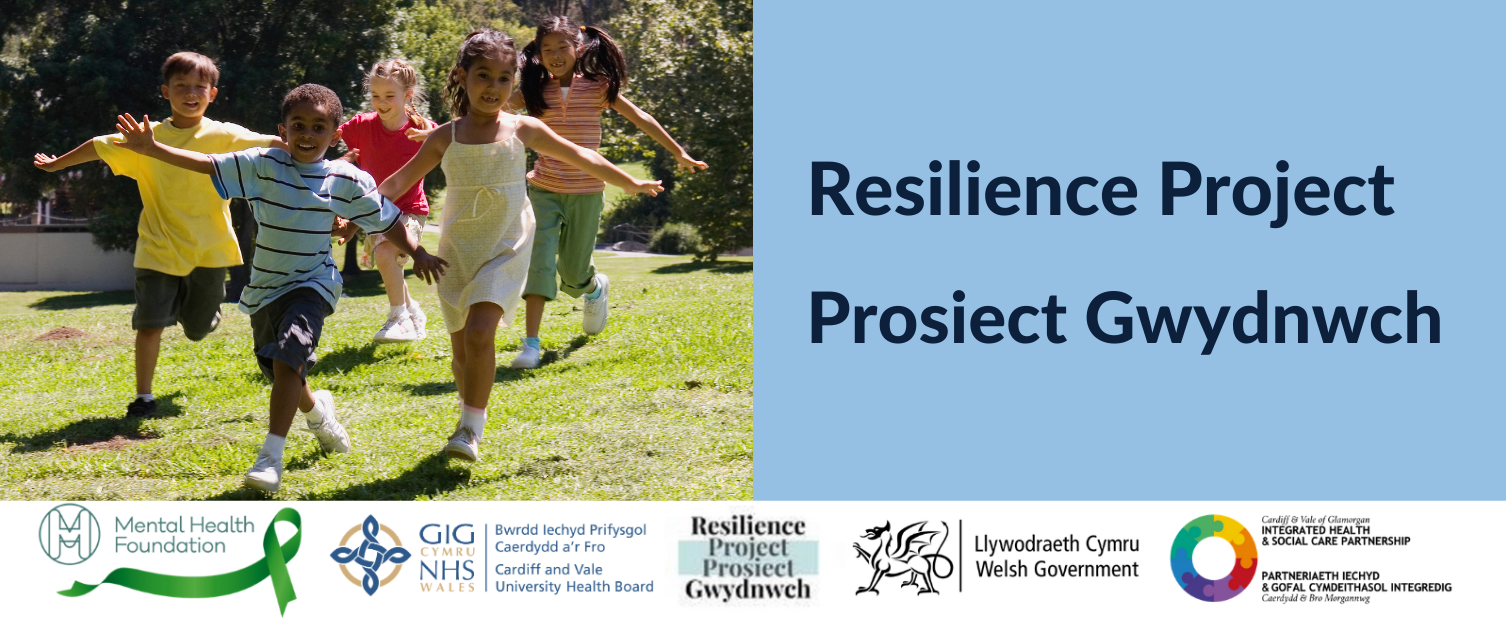 The Resilience Project is a Cardiff and Vale University Health Board (UHB) project in partnership with Mental Health Foundation, Education and Social Services. Welsh Government Transformation Funding has been provided via the Cardiff and Vale of Glamorgan Regional Partnership Board.
The project aimed at building greater capacity, expertise and mental health resilience for children and young people, primarily through educational settings.
Our approach incorporates developing mental health and resilience related resources for staff, young people and families; providing training for education staff; psychology led consultation for education staff regarding specific children and young people; group work to promote children's resilience and wellbeing; and psychology-led direct intervention for children and families most in need who do not meet criteria for other services.
Requests for support from our service are accessed through educational settings. For more information, please see our service leaflets below for Cardiff and the Vale.
Resilience Project Leaflet - Cardiff
Resilience Project Leaflet - Vale
Resources
The project aims to build greater capacity, expertise and mental health resilience for Children and Young People (CYP) across Cardiff and the Vale of Glamorgan.
COVID-19
The global outbreak of COVID-19 presents a challenge to the mental health and resilience of everyone, but especially children and young people.
We will continue to work alongside our partners to respond to COVID-19 in the best way we can, whilst looking ahead to support the transition back into schools again.
We have developed some short videos to help explain the current outbreak and guidelines for staying safe for children and teenagers.

---
Newsletters
2022
2021
2020
Contact us
To find out more or to ask about our resources, email us on Resilienceproject.Cav@wales.nhs.uk
---
Return to Children, Young People and Family Health Services