Bereavement Services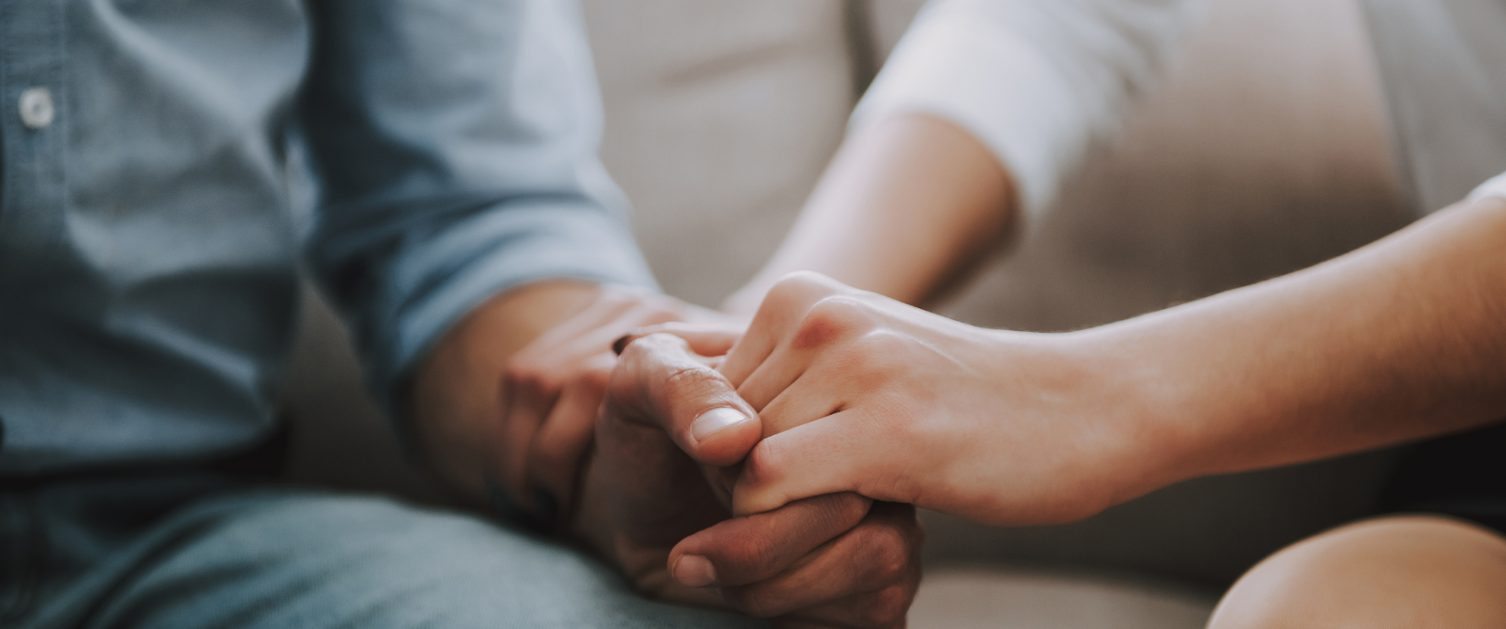 Information regarding what to do when someone dies and the support available
We are so very sorry for your loss, we hope that you find the following information helpful.
When someone close to you has died it can be immensely difficult to navigate through the practicalities of what needs to be done and who needs to be informed. Grief is unique to each of us and everyone's experience will be different. There is both generic and specific bereavement support available to those who require it, whichever stage of grief is being experienced.
What to do when someone dies in hospital:
If someone has died in one of our hospitals the next of kin will need to contact the Bereavement Office the next working day after 10am.
University Hospital of Wales (UHW)
(029) 21842789
University Hospital Llandough (UHL)
Barry Hospital or St David's Hospital
(029) 21815225
Rookwood Hospital
(029) 20313743
The Bereavement Office will be able to advise you on the process following a death in the hospital.
---
Bereavement Booklets
Please read the Bereavement Booklets below for further practical information and support available in both English and Welsh:
Booklet amendments due to Covid-19
---
Support available within the Health Board:
Bereavement Nurse – Available to provide advice, support and information.
(029) 2184 4949
Hospital Chaplaincy Team – Available for religious or pastoral support for people of all faiths or no faith.
(029) 2184 3230
---
Useful Contacts:
UK Government
A vast amount of useful and practical information on what to do when someone dies including legal rights and requirements, financial support and the Tell Us Once service.
Website: Gov.uk - Death
Telephone: Department for Work and Pensions 0800 085 7308
Cardiff Council and Vale of Glamorgan Council
Information regarding registering a death and the Tell Us Once service.
Websites:
Telephone:
Cardiff Register Office 02920871680
Vale of Glamorgan Register Office 01446700111
Cruse Bereavement Care
Specialist website offering bereavement support and advice to those who are grieving.
Website: www.cruse.org.uk
Freephone National Helpline: 0808 808 1677
Cardiff and Vale Bereavement Support information line: 029 2022 6166
Email: National Email: helpline@cruse.org.uk
Cardiff and Vale Email: cardiff@cruse.org.uk
Hope Again (Bereavement Support for Young people)
The youth website of Cruse Bereavement Care with information and advice for young people on how to cope with grief and loss.
Website: www.hopeagain.org.uk
Freephone helpline: 0808 808 1677
Email: hopeagain@cruse.org.uk
Stillbirth and Neonatal Death Charity (SANDS)
Sands wants to ensure that anyone affected by the death of a baby receives the best possible care and support as long as they need it.
Website: www.sands.org.uk
Freephone Helpline: 0808 164 3332
Email: helpline@sands.org.uk
2 Wish Upon a Star
2 Wish Upon a Star provides immediate and ongoing bereavement support for families, individuals and professionals affected by the sudden and traumatic death of a child or young adult aged 25 or under.
Website: 2wishuponastar.org.uk
Telephone: 01443 853 125
Email: Info@2wishuponastar.org
Winston's Wish
Winston's Wish support children and young people after the death of a parent or sibling.
Website: Winstonswish.org.uk
Freephone Helpline: 08088 020 021
Email: ask@winstonswish.org
The Miscarriage Association
The Miscarriage Association provides support and information to anyone affected by miscarriage, ectopic pregnancy or molar pregnancy.
Miscarriageassociation.org.uk
Telephone: 01924200799
Email: Info@miscarriageassociation.org.uk
---
There are many bereavement charities which can provide specific support depending on the nature of your bereavement. Please telephone the Bereavement Nurse who will be able to signpost you to appropriate organisations. Tel: (029) 2184 4949.
---
Gifts in Wills
By choosing to leave a gift in your Will to Cardiff and Vale University Health Board, you can be certain that your kindness will help provide comfort and support to patients, staff, volunteers and community groups that use our services.
For more information on leaving a gift in your Will, please visit: www.healthcharity.wales/how-you-can-help/gift-in-wills/