Bereavement Services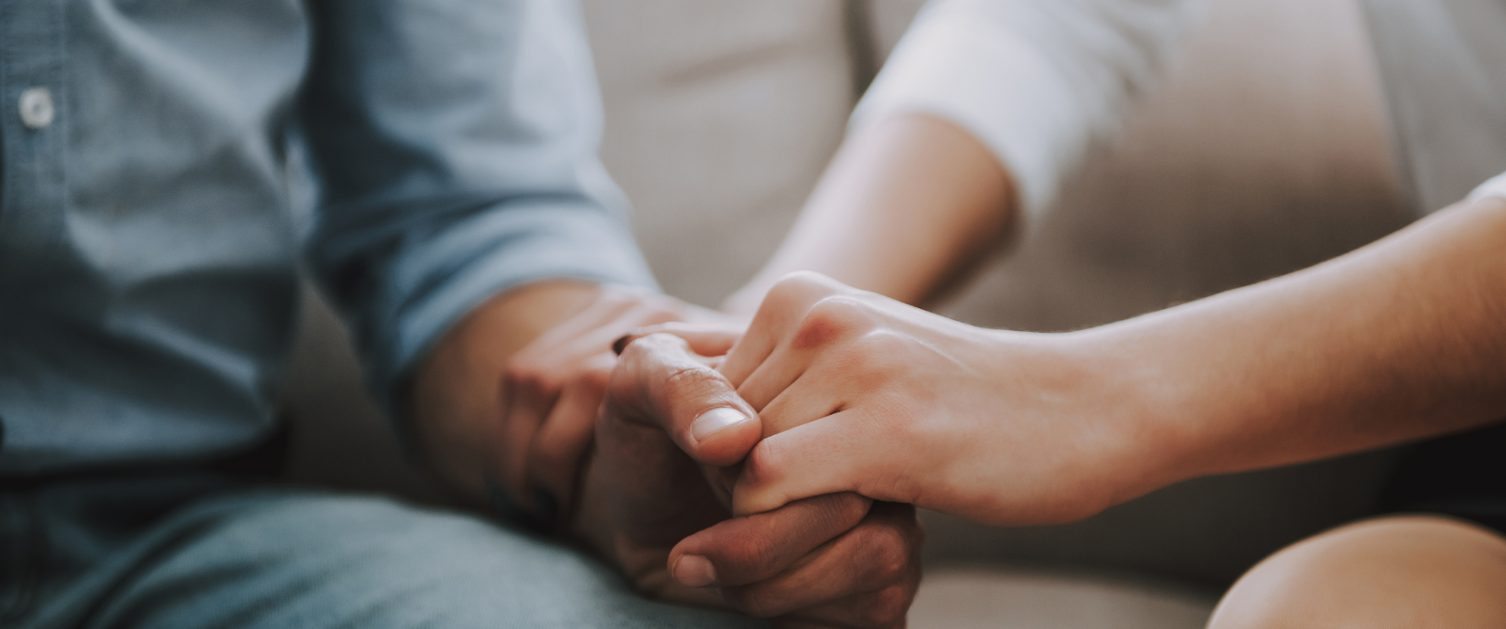 Information regarding what to do when someone dies and the support available
We are so very sorry for your loss, we hope that you find the following information helpful.
When someone close to you has died it can be immensely difficult to navigate through the practicalities of what needs to be done and who needs to be informed. Grief is unique to each of us and everyone's experience will be different. There is both generic and specific bereavement support available to those who require it, whichever stage of grief is being experienced.
What to do when someone dies in hospital:
If someone has died in one of our hospitals the next of kin will need to contact the Bereavement Office the next working day after 10am. There is no need to attend the Bereavement Office.
University Hospital of Wales (UHW)
029 2184 2789
University Hospital Llandough (UHL)
Barry Hospital or St David's Hospital
029 2182 5225
The Bereavement Office will be able to advise you on the process following a death in the hospital.
---
Bereavement Booklets
Please read the Bereavement Booklets below for further practical information and support available in both English and Welsh:
---
Support available within the Health Board:
Within the Health Board we have a Bereavement Nurse and Support Service that can be contacted as follows:
Telephone: 029 2184 4949
Text: 07812 495281
Email: Faye.Protheroe@wales.nhs.uk
The team are able to offer support and advice and assist in directing you to the most appropriate support. There are numerous charities that are able to help when someone dies and offer a wide range of support for those who are grieving.
If religious, spiritual, or pastoral support is required please contact our Chaplaincy Team:
Telephone: 029 2184 3230
Email: Spiritual.Careteam@wales.nhs.uk
Sadly sometimes there maybe concerns regarding the care given to a family member, we have a Concerns Team who would be able to advise you of the steps to take regarding this:
Telephone: 029 2183 6340
Email: Concerns@wales.nhs.uk
Your GP will be able to provide you with advice and support regarding your bereavement and any health concerns. You can also refer to the NHS website for further help and support.
---
Useful Contacts:
UK Government
A vast amount of useful and practical information on what to do when someone dies including legal rights and requirements, financial support and the Tell Us Once service.
Website: Gov.uk - Death
Telephone the Department for Work and Pensions: 0800 085 7308
Cardiff Council and Vale of Glamorgan Councils
Information regarding registering a death and the Tell Us Once service.
Websites:
Telephone:
Cardiff Register Office: 029 2087 1680
Vale of Glamorgan Register Office: 01446 700111