Quality Management System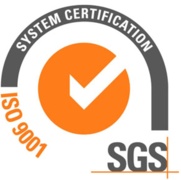 The Artificial Limb and Appliance Service is dedicated to providing the highest quality of service. To this end we have adopted a Business Management System (BMS) that satisfies the ISO 9001 standard (Certificate number Q/3350).
The International Standards organisation (ISO) develops standards that helps businesses to achieve effective management. ISO 9001 is a bench mark for good quality management, outlining the following criteria:
Setting goals - what we are trying to achieve
Understanding and meeting service user's requirements
Training staff
Controlling service delivery - getting it right first time
Controlling purchasing so that goods and services that we buy do not reduce quality
Correcting problems and ensuring they do not happen again
The Standard sets out the necessity for senior management to take responsibility for the BMS, including setting goals and providing adequate resources to achieve them. It also requires that processes must be controlled and that the system must be reviewed regularly, continuously improving in quality.
The BMS is regularly assessed (audited) by an approved external body to ensure that we are complying with the Standard. As a result of achieving the certified Standard, we are entitled to display the ISO 9001 logo - the internationally recognised symbol of quality.
We were first awarded ISO9001 certification in 1994 and have successfully maintained compliance since.
The Cardiff ALAS Quality Statement.
For more information on our Quality Management System, please contact us.