CF Centre Clinical Psychology Team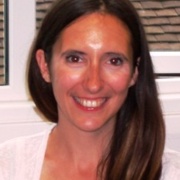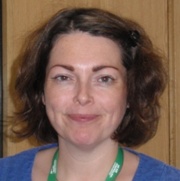 Our two part time clinical psychologists are Anna McCulloch and Heledd Lewis.
What is a clinical psychologist?
We have been trained to understand how people think, feel and behave. We aim to help people to cope with some of the difficulties that can come from having cystic fibrosis or its treatment.
Who will have information about me?
We think it is important to keep what you say to us private (confidential). There may be some information that it would be useful to share with the medical team so that they can help you as much as possible. We will plan with you about what information we will share and with whom.
The only exception to this is if we think that you or someone else is at risk and we need to tell someone about it.
What sorts of problems can we help with?
We see people who are having all sorts of difficulties. The list below is just some of the problems we can help you with:
Coping with treatments that you might feel worried or stressed about. For example, dealing with needles and blood tests, taking tablets, having surgery and other medical tests.
Helping you make decisions about your treatment.
Managing symptoms such as pain, tiredness and other physical symptoms and bodily changes.
Dealing with the effect of the condition on your life: with college or work, friends and relationships.
Dealing with the feelings of having CF, for example, feeling different to other people or feeling angry.
Helping with problems with eating, sleeping, or getting around.
Feelings of low mood, anxiety or worry.
Thinking about whether to start a family.
Seeing a psychologist doesn't mean you are weak or there is something wrong with you psychologically. You are just having to cope with extraordinary circumstances. Living with CF can be hard and speaking to a psychologist can help you find new ways to deal with the difficulties.

You can contact us by asking one of the team to refer you.
Alternatively, you can contact us directly by telephone on 029 2071 6245. We are available for inpatient and outpatient appointments. We can meet for a one off appointment or for regular sessions, depending on your wishes and needs.