Transition from Paediatric to Adult CHD Services
Transition is a process …
"A purposeful, planned process that addresses the medical, psychosocial and educational/vocational needs of adolescents and young adults with chronic physical and medical conditions as they move from child-orientated to adult-orientated health care systems." (Blum et al 1993)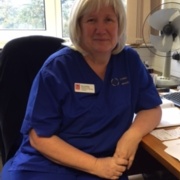 Most young people will move to an adult service when they reach 16 to 18 years of age. We know if we plan early then young people feel much better prepared for moving.
Ann Jermyn (Paediatric Cardiology Transition Nurse) is based at the University Hospital of Wales and leads services and care for patients of transition age.
She works closely and collaboratively with the ACHD CNS team and adult ACHD cardiology services across South Wales. All patient transferring from paediatric to adult services will receive a comprehensive transition care plan.
A patient transitioning to adult services will have:
A dedicated transition nurse (Ann Jermyn)
Psychological support
Transition care plans
Transition specific literature
New referrals seen in "transition" ACHD clinic