Cardiff and Vale UHB innovates in energy-efficient healthcare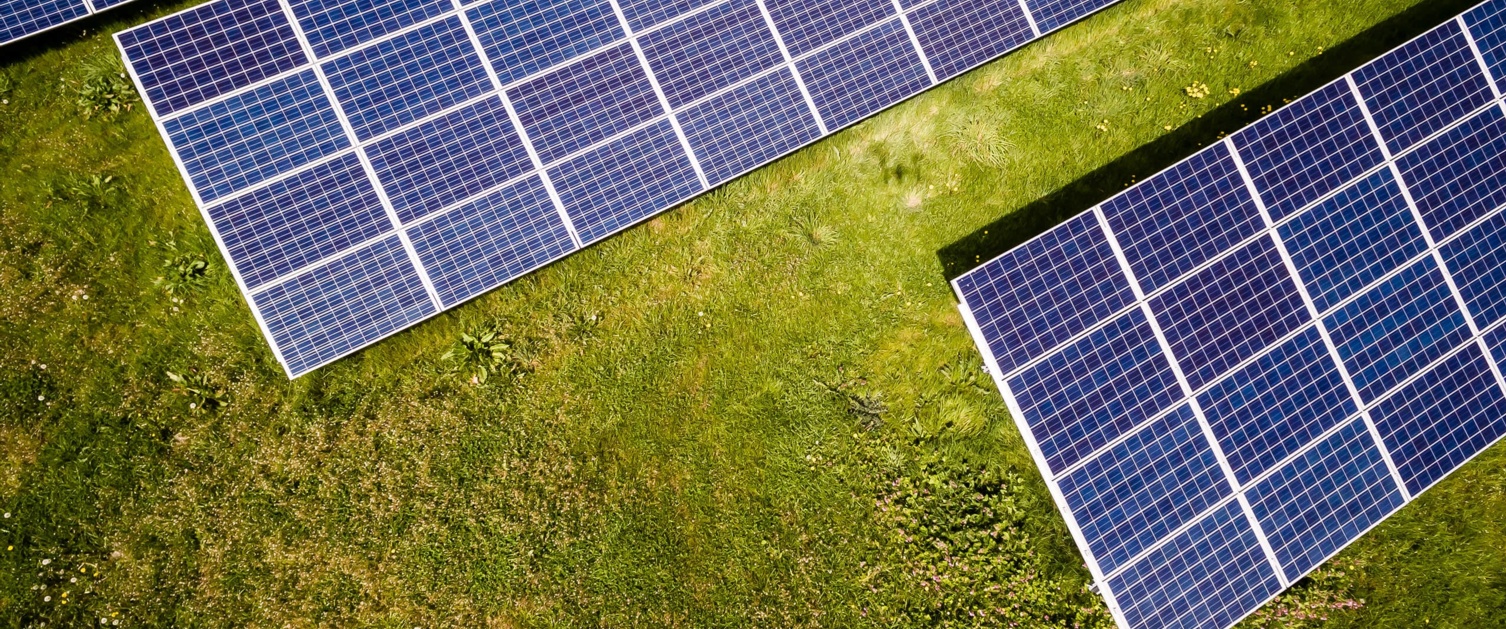 The Capital, Estates and Facilities team are at the forefront of reducing Cardiff and Vale University Health Board's environmental impact by utilising innovative sustainable design and new technology.
The health and care sector is a significant consumer of energy, with the NHS one of the UK's biggest emitters of greenhouse gas. Cardiff and Vale University Health Board (UHB), one of the largest NHS organisations in the UK, has recognised the need to take action and reduce its energy use.
The Welsh Government aims to achieve a carbon neutral public sector by 2030 and Cardiff and Vale UHB is already leading the way in energy efficient healthcare and green hospital design.
From solar panels to NHS Wales' largest combined heat and power plant, Cardiff and Vale UHB has adopted of a number of initiatives that have dramatically increased the Health Board's energy efficiency.
Energy efficiency innovators
Energy efficiency remains high on the agenda with our Capital, Estates and Facilities team progressing a programme of decarbonisation, which is governed by the Energy Management Group.
"As the Director of the Capital, Estates and Facilities service, I am passionate about reducing our carbon footprint across our estate and the wider UHB. The service board built sustainability into its agenda long before the climate emergency was announced, so we have been well ahead of the game and I am immensely proud of what has been achieved. That said we still have much to do and sustainability will remain at the forefront of our future developments and operations," stated Geoff Walsh, Director of Capital, Estates and Facilities.
The Health Board is focused on implementing clean, renewable energy with progress already made across a number of areas. For example, last year 564 tonnes of waste (paper, cardboard and plastic) were recycled and a 3% reduction in energy usage was achieved. In addition, a sustainable approach to procurement has meant all electricity supplies purchased by the Health Board are renewable.
The combined heat and power plant at the University Hospital of Wales (UHW) is the largest ever to be installed by the NHS in Wales and produces 60% of UHW's needs, saving the health board £1m every year.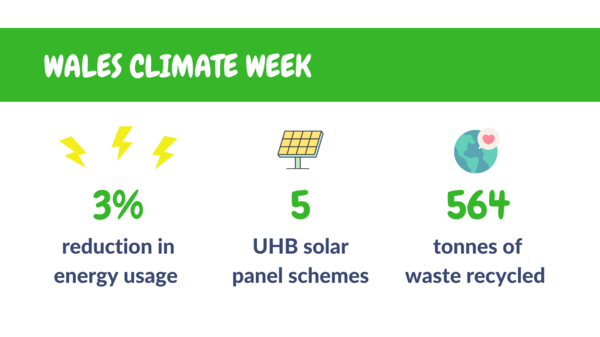 A phased approach
The Re:fit Cymru programme is a major part of accelerating progress in renewable energy. The initiative, established by the Welsh Government, has allowed Cardiff and Vale UHB to identify and adopt energy-saving and energy-generating technologies on a wide scale. The support Re:fit provides has enabled the Health Board to accelerate the installation of a number of technologies and sustainable hospital designs.
The work is being undertaken in three phases, with phase 1a scheduled to be completed in January 2021. It has included projects with short lead times and high savings, such as LED lighting and five solar panel schemes across the Health Board.
Securing a green future
Cardiff and Vale UHB is championing a sustainable approach to healthcare by developing innovative solutions for reducing energy and carbon outputs. The Health Board is set to continue to innovate with plans for large scale projects including a combined heat and power plant and solar panel project at University Hospital Llandough.
The proactive work around energy efficiency is expected to save the health board £1.2m per year and generate an estimated saving of 2,000 tonnes of CO2e emissions annually. Further, this work will play a central role in the Health Board's achievement of the goals of the Wellbeing of Future Generations Act (2015), ensuring that the services we provide remain environmentally sustainable long into the future.