Nursing Career Opportunities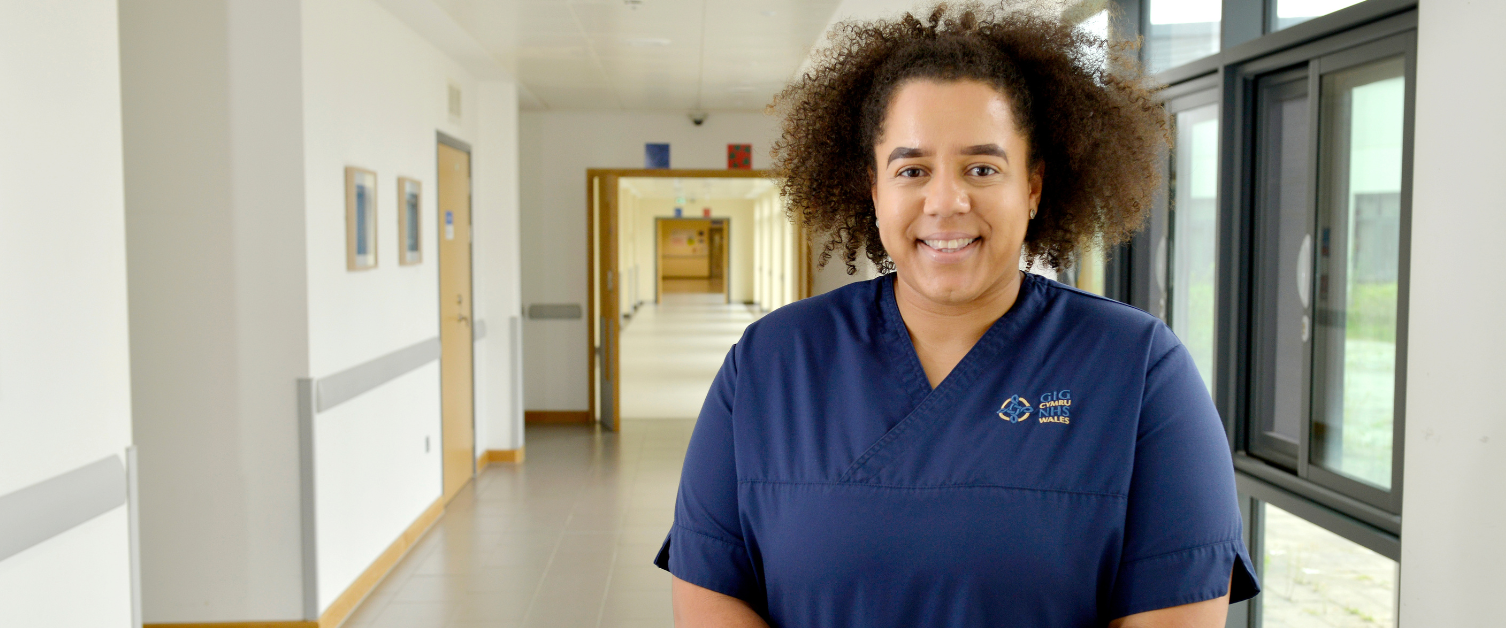 Join our nursing workforce
Cardiff and Vale University Health Board provides local healthcare services for people in Cardiff and the Vale of Glamorgan and is the main provider of specialist services for the people of south Wales - and for some services, the whole of Wales and the wider UK.
Cardiff and the Vale of Glamorgan are great places to live and work. Staff benefit from the broad range of amenities of the capital city as well as beautiful costal and hilltop walks just a short journey away. The scenery is outstanding and the people are friendly and welcoming.
Our Health Board delivers health services for our local population of approximately 500,000, and we host over 100 specialist services for our region and beyond. We're very proud of the role that we play within the NHS, as one of the largest and most complex NHS organisations in the UK.
We employ a diverse workforce of around 14,000 staff who work across a range of hospital sites and deliver care in people's homes and other community settings.
We're a major teaching and research organisation with close links to the Universities, and together we're training the next generation of our workforce. We also deliver a large proportion of the research activity in Wales and are proud to be at the forefront of cutting-edge new and innovative treatments and therapies.
We have a wide range of nursing roles available across the Health Board and are looking for enthusiastic individuals to join us. Areas of speciality include Adult Mental Health, Spinal Rehabilitation and Cardiothoracic. We pride ourselves on creating a supportive environment for our staff to develop and thrive.
Our vision as a Health Board is simple, a person's chance of leading a healthy life should be the same, no matter who they are or where they live. To make this happen and achieve better outcomes for people we recognise the need to improve our current health system to ensure it is sustainable for the future.
In addition to providing exceptional patient care, we encourage our staff to be involved in shaping our services. This is more relevant than ever as we carve out new ways of working to recover from the pandemic.
If you're looking for a new and exciting nursing opportunity, register for our Nurse & ODP Student Streamlining Recruitment Event which is taking place on Tuesday 18th April 2022 at 2nd Floor Cochrane Building, University Hospital of Wales, 5pm - 7.30pm. You'll have the opportunity to meet some of the team, find out about the variety of opportunities available and interview for positions on the night.
For those unable to attend the event in person, there will be an opportunity to meet a member of the team online at a later date.
Register now to avoid missing out. Online conversations are available upon request.

Sign up using the form below:
---
Nurse & ODP Student Streamlining Spring Recruitment Event
Tuesday 18th April, 5pm - 7.30pm
---