Programme Information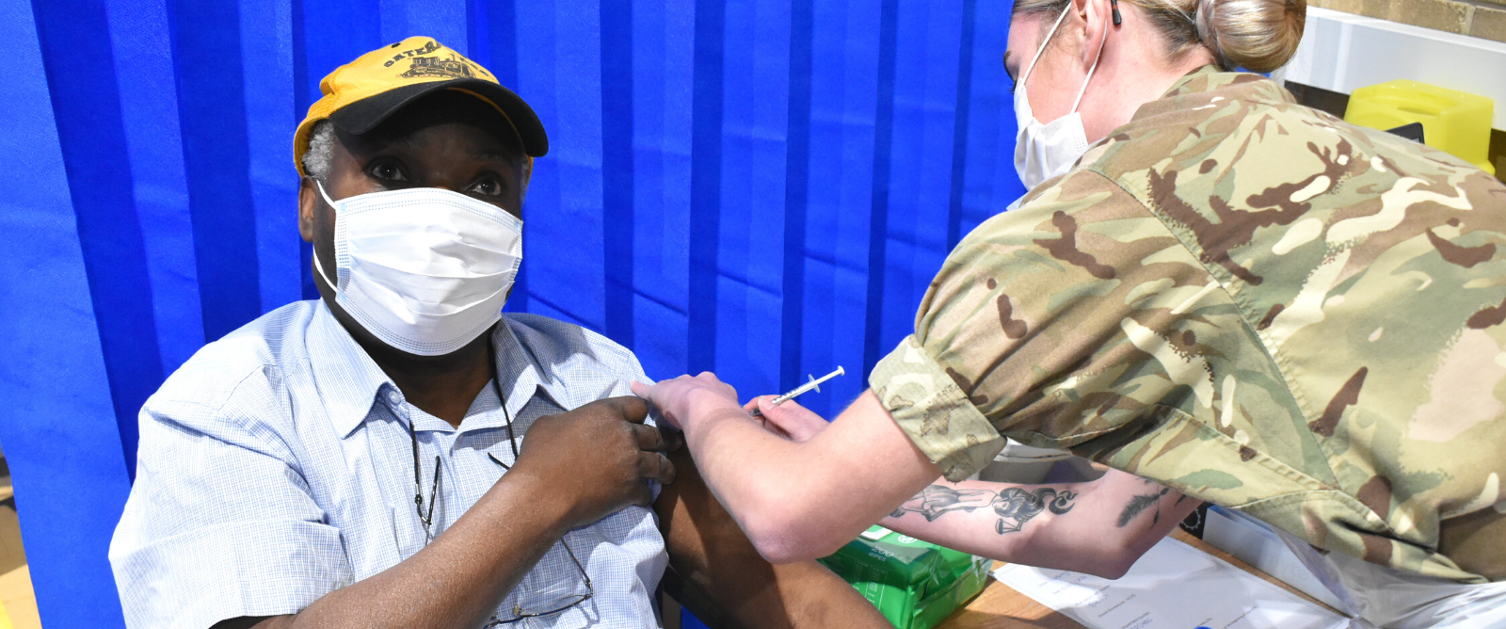 COVID-19 Booster Programme
Updated 04.04.22
We offer daily walk-in sessions for booster appointments at our Mass Vaccination Centres to get vaccinated. You can walk-in at Bayside MVC, Holm View MVC and Splott MVC between 10am to 7pm to receive your booster.
Please note, you can only attend if:
It has been 28 days since a positive COVID test
There is an 8 week gap since you received your first dose
Thank you for your patience while we work hard to deliver this programme.
---
Children and Young People
Reviewed 22.03.22
We are now offering vaccine appointments to children aged 5-11 years old. Appointments will be sent by letter to the child's address. Parents / Carers are also able to contact our booking line on 02921 841234 to book an appointment. We are currently unable to offer walk in appointments to this age group.
Further guidance for parents can be found here.
---
Offers of a first COVID vaccine have been made to anyone 12 and over in Wales. We will continue to make the offer available to those who have not yet been able to take up the vaccine.
The invitation is a letter from your health board, it does not come from school.
The JCVI has advised that young people aged 12 to 15 years should receive a second dose of the Pfizer-BioNTech COVID-19 vaccine, no sooner than 12 weeks after the first dose.
The decision to have a COVID-19 vaccine is a choice for each individual to make.
We are encouraging people to discuss their choice as a family, and take time to look up accurate information from trusted sources, such as 'Vaccination information for children and young people on the Public Health Wales website'.
If you choose to take up the offer, please take the appointment offered to you – even if this means prioritising it ahead of regular activities. The slots are provided specifically for this age group.
Even if someone has had COVID already, it's still worth getting the jab because the more people that get vaccinated, the less likely COVID is to spread.
If someone under 18 has recently had COVID, they will need to wait 12 weeks after infection to be vaccinated. Please let your health board know.
One of the reasons the UK Chief Medical Officers recommended to vaccinate this age group was to prevent disruption to face-to-face schooling. We are still seeing a lot of COVID cases in this age group.
We are asking that everyone in the 12-15 age group to please wait to be contacted, due to the 12-week gap requirement from first primary dose, we will start inviting the majority of this group for their second dose at the beginning of 2022. Please therefore wait to be contacted with the details of your appointment.
General Programme Information
Reviewed 13.01.22
COVID-19 Vaccination Walk-ins
First and Second Dose Walk-ins
We now offer walk-in sessions for a number of age groups, please see more information below.
If you have not received your first, second or booster dose of the COVID-19 vaccine, you attend a walk-in session between 10am to 7pm daily to get vaccinated. To find out which site you can attend please check the following table.
Please note: 12-15 year olds must be accompanied by a parent or guardian.
12-15 year olds

Walk-in sessions available for 1st or 2nd doses at:

Bayside MVC, Cardiff Bay
Holm View MVC, Barry

You can only attend if:

It has been 12 weeks since a positive COVID test
There is a 12 week gap since you received your first dose
You are accompanied by a parent or guardian

16-17 year olds

Walk-in sessions available for 1st or 2nd doses at:

Bayside MVC, Cardiff Bay
Holm View MVC, Barry
Splott MVC, Cardiff

You can only attend if:

It has been 12 weeks since a positive COVID test
There is a 12 week gap since you received your first dose

All adults 18+
Individuals aged 12+ with underlying health conditions
Individuals aged 12+ household contacts of immunosuppressed

Walk-in sessions available for first, second or booster doses at:

Bayside MVC, Cardiff Bay
Holm View MVC, Barry
Splott MVC, Cardiff

You can only attend if:

It has been 28 days since a positive COVID test
There is an 8 week gap since you received your first dose