COVID-19 Mass Vaccination Programme

We're working with our partners to vaccinate the population of Cardiff and the Vale of Glamorgan as quickly as possible. Please navigate these pages to find out more about our COVID-19 Mass Vaccination Programme and follow our progress.
Accessible information on the COVID 19 vaccines - Easy Read |British Sign Language | Large Print | translations of key documents for speakers of languages other than English and Welsh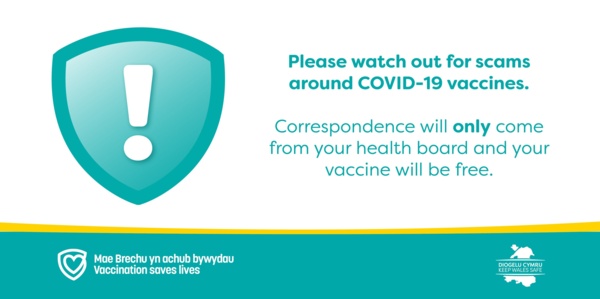 We are aware of an email scam circulating about COVID-19 vaccinations that claims to be from the NHS. COVID-19 vaccines currently can't be bought privately in the UK and vaccinations are free of charge. Please be vigilant to potential scams about the COVID-19 Mass Vaccination Programme, and do not share any personal information.