Wellbeing Hub @Maelfa
The Wellbeing Hub @ Maelfa is planned to replace the old Llanederyn Health Centre. As you may have seen, the area is being extensively regenerated by Cardiff Council, with new housing and the extension of The Powerhouse to accommodate the police office, library and community cafe.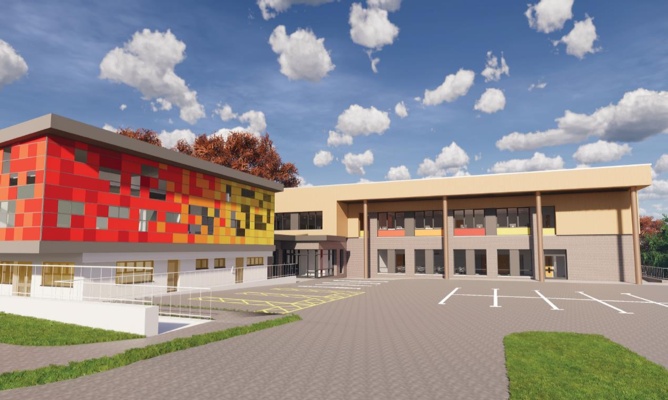 ---
Thanks to a £14 million pound investment from Welsh Government, construction started on the new Wellbeing Hub @ Maelfa from Monday 15 February.
The new centre is being built onto the current Council Powerhouse Community Hub so it makes use of the services provided from the Powerhouse with a community café, shared community rooms and an advice area, where health, local authority and third sector groups can provide advice, education and wellbeing services. Having the new Wellbeing Hub and existing Powerhouse Community Hub physically connected and sharing the space integrates both health and community services and provides a multi-functional service for patients, staff and the local community of Llandeyrn, as set out in Cardiff's Wellbeing Plan.
*UPDATE* 05.03.21: We know how important the multi-use games area is for residents of Maelfa. That's why the first part of the Wellbeing Hub@Maelfa to be built will be a new, permanent games area at the bottom of the hill by the play park, opening early June. For more information, click on 'Serving Patients and Local Residents' below.
---