Freedom to Speak Up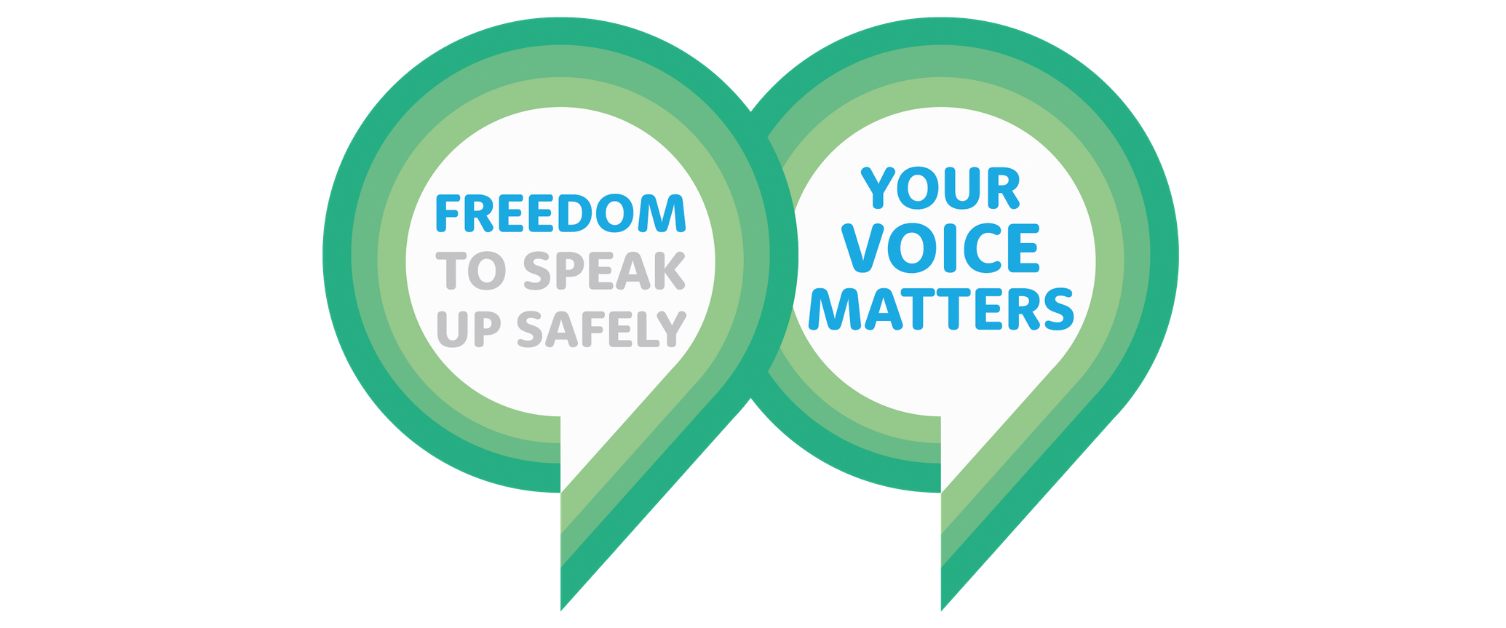 Everyone deserves the Freedom to Speak Up safely
The safety and wellbeing of patients, service users and staff has always been a key priority for Cardiff and Vale University Health Board (UHB). We are committed to fostering a culture of openness across all parts of the organisation to support and encourage you to communicate any concerns you might have, with the confidence that you will be treated with respect and dignity when doing so.
The Freedom to Speak Up initiative was started as a means to create an environment that enables and empowers staff to raise concerns they might have or observe in their area of work and to notify the relevant body or authority with the knowledge that action will be taken as a result.
After an exceptionally challenging year, the UHB aims to continue delivering healthcare services to a high standard. It is important now, more than ever, to address concerns promptly and appropriately.
We understand it is not easy to raise a concern and that it can be difficult to know what to do. These web pages have been designed to provide you with information and support regarding the UHB's Freedom to Speak Up process and signpost to advice and support available.
A concern is simply a belief that something is not right.
We encourage staff to discuss concerns and safety issues as promptly as possible.
Your concerns will be always be taken seriously and acted on appropriately.
How to raise a concern
Step 1 – Tell someone
Raise your concern directly with a member of staff such as your line manager, shift supervisor, mentor, or volunteer co-ordinator. You may also wish to involve a trade union representative or HR.
Step 2 – Escalate your concern
If you are unable for any reason to take Step 1, or have taken it but not had a satisfactory response, escalate your concern to a senior manager within your department, or clinical board, a trade union representative or HR.
Step 3 – Contact the Freedom to Speak Up team
If you are dissatisfied with the outcome of Steps 1 and 2, or feel the matter is so serious you cannot discuss it with any of the above, email the Freedom to Speak Up support team directly on F2SUCAV@wales.nhs.uk or telephone 02921 846000.
If you have a concern, please speak up. Your voice matters.