Welsh Gender Service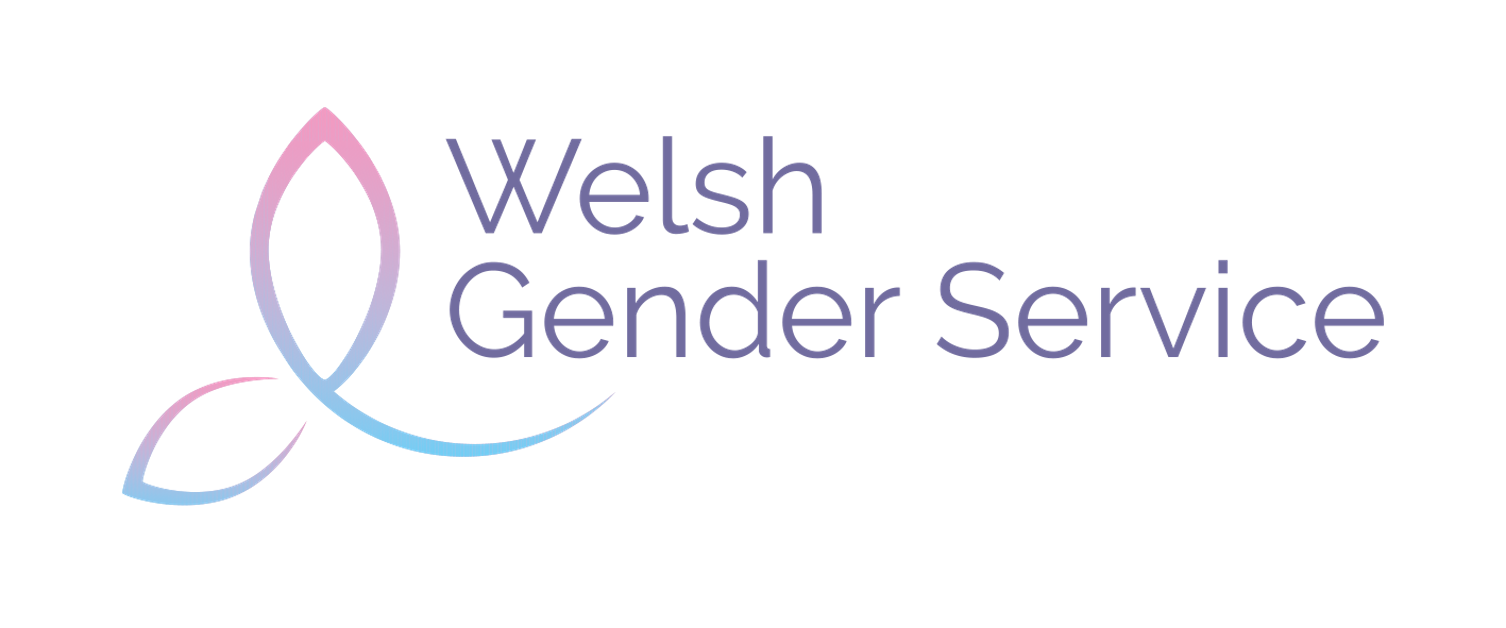 The Welsh Gender Service fully supports the position regarding a ban on conversion therapy for all members of the LGBTQ+ community.

As a service, we promote a culture of inclusivity and support our diverse and vibrant communities to feel comfortable being their true selves.
The Welsh Gender Service was first announced by the Health Minister, Vaughan Gething AM in 2017. Since the Health Minister's announcement, the Welsh Gender Service (WGS) was created and is based at St David's in Cardiff with Local Gender Teams (LGT) based in each health board. The Local Gender Teams are made up on a doctor, who prescribes hormone therapies and a speech and language therapist, who are both located closer to home.

The Welsh Gender Service are a multidisciplinary administrative and clinical team, made up of Consultants, Gender Clinicians, Clinical Psychologists, Speech and Language Therapists and Management. We all work together to provide holistic patient-centred care focussing on hormonal, psychological, and social aspects of transition.
The Welsh Gender Service does not provide care or advice to anyone under the age of 18 years old. However, we will receive referrals for patients from the age of 17.5. The referrer and patient must understand that responsibility for the patient remains with the referrer until the patient turns 18 years old and is accepted on to the Welsh Gender Service waiting list.
All patients referred to the Welsh Gender Service must be registered with a General Practitioner (GP) in Wales.

What to expect at your first appointment with the Welsh Gender service

Virtual Consultations - Resources for Patients
The NHS Gender Dysphoria National Referral Support Service (GDNRSS)
When you and your clinical team agree you are ready for surgery, the GDNRSS will process your referral to your chosen surgical provider. They have a Single Point of Access support line that you can call for information about your referral, the status of your chosen provider and practical information such as travel and parking details, who can accompany you, what to take with you and where to report when you get there.
GDNRSS are open Monday to Friday from 9am until 5pm.
Who are the GDNRSS and how do they manage your referral?
GDNRSS Support and Information Line: 01522 85 77 99
Surgery Information Leaflets
Vaginoplasty - Park Side
Top Surgery [Chest Wall Surgery]
The Welsh Gender Team
| | |
| --- | --- |
| Dr Sophie Quinney (she/her) | Clinical Director & GP Gender Clinician |
| Dr Alexander Wilson (he/him) | |
| Dr Stuart Lorimer (he/him) | Gender Clinician |
| Dr Clive Morrison (he/him) | GP Gender Clinician |
| Dr Kate Nambiar (she/her) | Gender Clinician / Endocrinology Specialist |
| Dr Rini Chatterjee (she/her) | Gender Clinician |
| | Consultant Clinical Psychologist |
| Dr Elinor MacCormac (she/her) | Principal Practitioner Psychologist |
| Michelle Davis (she/her) | Service Manager |
| Patricia Wolfenden (she/her) | Directorate Support Manager |
| Janine Finlay (she/her) | Service Support Administrator |
| Helen Rose (she/her) | Service Support Administrator |
| Nicole Thomas (she/her) | Clinic Coordinator |
---
Local Gender Teams
View each Local Health Board's Local Gender team
---
Umbrella Cymru
Umbrella Cymru provides peer support to anyone on the waiting list for an appointment. This is an opportunity to receive regular contact from someone with lived experience of gender incongruence and transition processes. It will give you someone to talk to about how you're feeling whilst waiting for your appointment, as well as a point of contact to request any additional support you might want or need.
If you wish to access this service you will be asked to provide consent by completing a consent form, and you will then be contacted by whichever medium you prefer. They will discuss the process with you and provide information on what services are available. If you don't consent for Umbrella Cymru to contact you at we will respect that, however please be assured that you can change your mind at any time. Find out more about the support available and the contact details you will need
| | |
| --- | --- |
| Nick (he/him) | Director |
| Kirsty (she/her) | Social Worker - XIST Services Manager |
| Ray (they/them/he/him) | Peer Support Worker |
| Anna (she/her) | Peer Support Worker |
Communication with WGS
WGS patients can contact the team via email or by telephone on: 029 2183 6619 if you have any administrative queries regarding:
Appointment times and dates
Receipt of paperwork/correspondence sent to you by the clinic
Other general administrative enquiries
We appreciate that the transition process can be anxiety provoking and stressful at times, and that waiting times can be frustrating. However, we would ask that you treat our administrative staff with care and respect. The WGS is a busy NHS service and our team are constantly working to the best of their ability to help you.
Concerns and complaints
If you are unhappy with the treatment or care you are receiving, we would encourage you to raise your concerns as soon as possible, preferably to senior staff on duty at the time of an incident, or the service manager. Alternatively, please contact a member of the Concerns Department on 029 2074 4095 or 029 2074 3301, and they will be happy to discuss your concerns with you and pass them on to the relevant department. You can also email the team at concerns@wales.nhs.uk or download and complete a form here.
Useful links
Below are some links to organisations and legal information that you may find helpful: