Improved Support for Parents and Carers to Care for Unwell Children at Home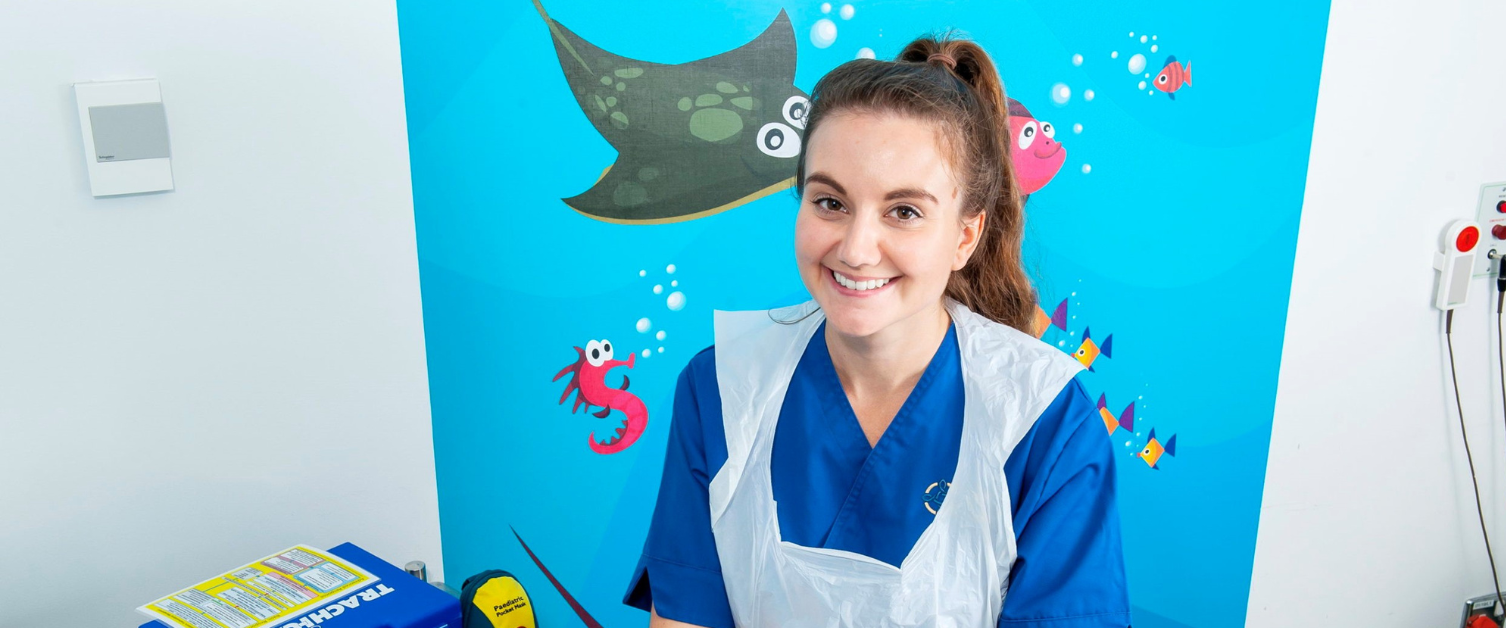 30 December 2022
In a Wales first, a new Better at Home Training Suite has opened in Cardiff and Vale University Health Board, led by WellChild Parent Trainer Nurse, Laura Trustcott-Wright.
The WellChild Better at Home Suites are designed to help support parents and carers with how to meet the needs of their seriously ill children, within a safe environment, where they can train under the supervision of nurses and healthcare professionals. Set up like a child's bedroom, they provide a safe space to prepare for providing care in the home.
The aim of clinical skills training for parents and carers is to supportively nurture their competence and confidence in caring for their child, supporting early discharge from hospital and prevention of hospital readmission. The training aims to empower families and unpaid carers to provide safe and effective, evidenced based care for their child with complex and often changing medical needs.
WellChild is funding the project at Cardiff and Vale University Health Board. WellChild is a national charity that supports parents of children dealing with serious illness, they support nine other training suites across the UK. The funding for Laura's post was made possible through a grant from The October Club, allowing her to provide support in this area which has a significant impact for children and their families.
Laura says that stepping into the role of Parent Trainer Nurse is her 'dream job', joining the WellChild Network of over 50 nurses. Laura is a dedicated and compassionate paediatric nurse who began her career at Great Ormond Street Hospital after graduating from the University of Glamorgan. She later became a Practice Facilitator in Neurosciences and continued her professional development through undertaking Masters Level Modules at London South Bank University, in addition to completing specialist courses in Mentorship, Neurosciences and High Dependency Care. She achieved her Post Graduate Certificate in Practice Education in 2019, becoming an NMC Teacher.
Laura, said: "'As a WellChild Parent Trainer I am able to support children with complex needs and their families in their journey from hospital to home and continue clinical skills training in community settings in our Health Board area. I feel inspired by the families that I meet every day, and whilst it may be my role to educate, I believe that I am also learning from them continuously. I feel privileged to be working alongside some truly inspiring people and feel fortunate that this post has allowed training to be delivered in a family-centred way."
Laura's manager, Alison Davies, Senior Nurse of Children, Young People and Family Health Services, said: "Within Cardiff and Vale University Health Board we are extremely proud of the work Laura has undertaken as a WellChild Parent Trainer and the impact she has made in such a short space of time. Laura has an infectious zest for life and a 'can do' attitude that is truly inspirational. She demonstrates strong leadership and advocates for the children and young people in her care on a daily basis."