Compliments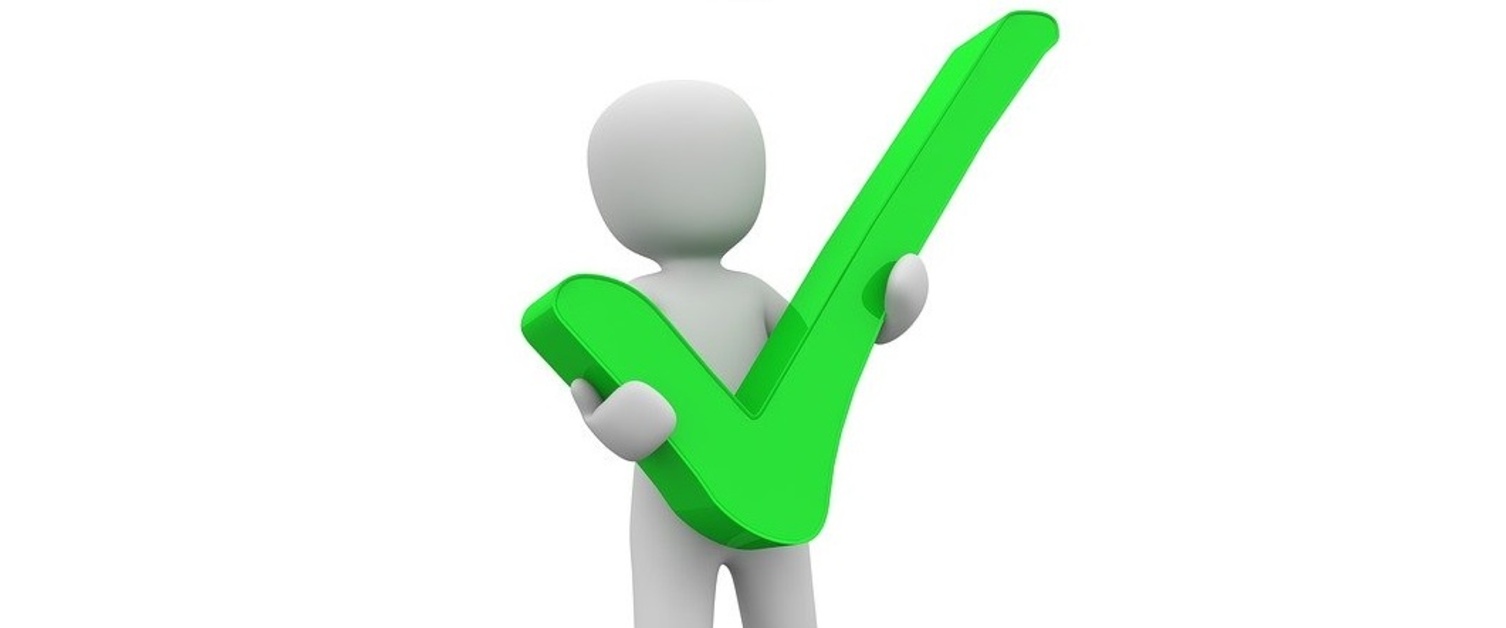 So that you can help us, we positively encourage suggestions, whether good or bad. A compliment does a lot for the morale of staff and it helps to maintain high standards.
If you are willing for us to include your compliment on the website, please let us know when you contact us. You can remain anonymous if you prefer, or we can include your name if you are happy for us to do so.
You can read some of the recent compliments we have received below.
Recent Compliments
Good afternoon
I was admitted to the women's unit at UHW on Friday 9th October 2020 at 1pm to be induced and my son was born by Emergency C section on Sunday 11th October 2020 at 8:48pm.
During my time in the women's unit, my son and I were cared for by the most amazing people.
The midwives, porters, anaesthesiologists and surgeons were incredible. I felt so cared for the entire time I was there.
I have an anxiety disorder and yet, everyone managed to keep me calm during one of the biggest and scariest moments of my life and during a global pandemic.
A list of names I managed to get is below but I'm sure if you review my file, everyone's names will be listed.
Induction ward
Amanda
Nicola
Ellie
Delivery suite
Emily
Jemma
Sophia
Sam
In particular, Jemma Hughes, the student midwife on the delivery suite spent her whole 12 hour shift with me and was there to help break my waters, get me through some very intense contractions and my epidural. I don't recall her leaving to go to the bathroom or even have a lunch break. She was constantly monitoring me and my son and updating the notes for the senior midwives who were Mentoring her. She didn't miss a beat and she was so kind and kept me so calm.
Jemma even came to visit me and my son in recovery during her shift the following day. She is going to be a phenomenal midwife and I can't thank her and every other midwife enough for their care.
I'm sorry its taken 3 weeks to send this email and that I don't have everyone's names written down. I had to send this to share my gratitude to everyone who helped bring my little boy into the world. It was a pleasure to witness everyone's hard work.
I hope this gets seen by the women's unit and to everyone who looked after us.
Warm regards
Rhiann Jones
I wanted to offer my positive feedback of the treatment I have received under your care of North West Community Mental Health Team (Gabalfa), which I have since been discharged from (on 10/09/2020). I was supported by Dr Cutinha and Ben Mills during this time.

They have both been fantastic. Dr Cutinha is without a doubt the best psychiatrist I have ever had the pleasure of dealing with – she is empathetic, open-minded and patient – and has been exemplary in the treatment that she has provided. When my medication was not working and I suggested a different one (vortioxetine), she listened and prescribed it, as it was in my best interest. That medication has led to a rapid recovery, and frankly saved my life. Ben Mills, similarly, offered to take me on friendly weekly walks during the height of my depression and had it not been for either of them and the standard of the care that they have provided, I may not be here today. There is little that I can add that would top that and they deserve to be rewarded and commended for their hard work. They truly are superheroes in plain sight.

I have nothing but positive feedback to offer and would be more than happy to complete any surveys that you require
Ibrahim Ezzeldin September 24 2020
---
Thanks very much to:
- All the staff at the surgery of Dr A Ghanghro, St David's Court Surgery, 68a Cowbridge Road East, Canton, Cardiff. They all responded magnificently to an emergency/request 30 minutes before closing, offering a urine test and providing immediate antibiotics to resolve my wife's extremely painful and agonizing womb infection.
- Mrs Anju Sinha and her team in Gynaecology at UHW, for her excellent help with my wife, who has received fabulous recent care for endometriosis and womb polyps.
23 September 2020
---
I want to feedback how excellent the Phlebotomist at St David's Hospital, Outpatients was this morning (23/09) when I had bloods taken.
Friendly, professional and dealt with the issues I had seamlessly, especially as she was working alone.
She prevented any further issues and acted so quickly under pressure.
She was so friendly and attentive to the other patients also – an absolute credit to the service.
Kate Mitchell , 23 September 2020
---
Hello, please can you pass on my thanks to the team in the eye clinic? I brought my mum to the clinic this afternoon (10th September) at 1pm. We were greeted by two nurses who knew I was accompanying my mum. They were caring and made my mum feel really special.
Then the assistant clinic manager came and spoke to my mum, reassured her and then spoke to me, knowing my name and asked me to ask any questions etc. We felt like royalty!
I should have taken the names of the staff, my apologies for not doing that. But I hope you will be able to find out who they were and give them my thanks.
Today was one of the best NHS experiences I've had with my mum. Even though her eye sight is failing and there isn't anything the consultant could offer to improve it, he was kind and took time to explain things.
Very best wishes to you & all the nhs staff, you're amazing x
Sue Salmon, 10 September 2020
I would like to express my gratitude for the care and service I received during my recent visit to Heath UHW CDCU for a Cardiac Ablation.
The service and care I received was outstanding, and felt truly safe in anyone's hands that were dealing with me at the time.
I was under the care of Dr. Peter O'Callaghan Cardiologist, and many other staff who I'm afraid I cannot recall (I am terrible with names).
For what can be an uncomfortable and painful procedure, I was put at ease from entering the unit to leaving the building. I simply cannot thank the team that day enough!
I would like you to pass on my sincere thanks to everyone involved from doctors, nurses and all the theatre team. I really do appreciate it and the hard work all staff are doing at this challenging time.
Samuel Whale, 2 September 2020
I have just come home from spinal surgery on August 18th 2020. I wish to take this opportunity to thank every single member of your nursing team that cared for me. Everyone was so caring and so very kind. The cleaning lady in burgundy was so helpful, the lovely porters Rob and his pal were amazing. The fabulous lady and gentleman that provided us with lovely cups of tea. The caring amazing talented surgeons and anaesthetic team, but of course your totally wonderful nurses – wow, how wonderful are they all on Ward A2. Helen was my total rock. Thank you all so very, very much. Please pass on my many thanks and gratitude. We are so very, very lucky to have our NHS xx
Lynne Milligan, 19 August 2020
During the afternoon of Monday 27th July 2020, I had cause to attend the Trauma Unit at the UHW.
The reason for this was that while trying to manoeuvre a four drawer filing cabinet at the top of my stairs I slightly lost control and fell backwards from the tenth step, literally flying through the air, landing with my lower back coming into a very powerful impact against the sharp edge and corner of a box containing a metal cabinet.
As you can imagine, it was a painful experience and one that left me concerned about internal and possible spinal injuries.
I was initially attended to at your unit by a female Doctor whose first name was Lowri. Sorry, I do not recall her surname.
Lowri was the epitome of a modern day, professional NHS emergency Doctor. She was caring, knowledgeable and explained everything so I could understand what was going in.
I was a police officer for 26 years and know how public service can sometimes wear an individual down. There was no sign of this at all with Lowri and I hope it continues throughout her career.
It's fair to say that I was in agony at times and Lowri dealt with me expeditiously, involving another Doctor and a Consultant. My treatment took a much shorter time than I expected and I felt extremely reassured by the time I left the Unit.
I feel that, a lot of the time, people are very quick to complain but very slow to compliment so please bring this to the attention of the staff involved in my treatment, especially Lowri.
Jon Hill, 28 July 2020
I would like my thanks to be passed on the team that looked after me today in your day care surgery at Llandough.
My care was under Mr Paul Hodgson for ankle surgery and he was brilliant, as was his team including Claire the anaesthetist and the 2 recovery nurses.
From admission to discharge I can only say they assured that my experience was made as pleasant as possible under the circumstances.
I would particularly like to thank Marie and Diane in admissions who were supportive, caring and professional. They were very attentive and the coffee wasn't bad either.
Please can you pass on my thanks to the team and management.
Ann Heard, 24 July 2020
Submit a Compliment
You may submit a compliment in writing to:
Chief Executive
Cardiff and Vale University Local Health Board Headquarters
University Hospital of Wales (UHW)
Heath Park
Cardiff
CF14 4XW.
or by email to news@wales.nhs.uk
You will receive a letter or e mail in response to your compliment, and all compliments are shared with the areas mentioned and individual staff members.