Celebrating Apprenticeship Week Wales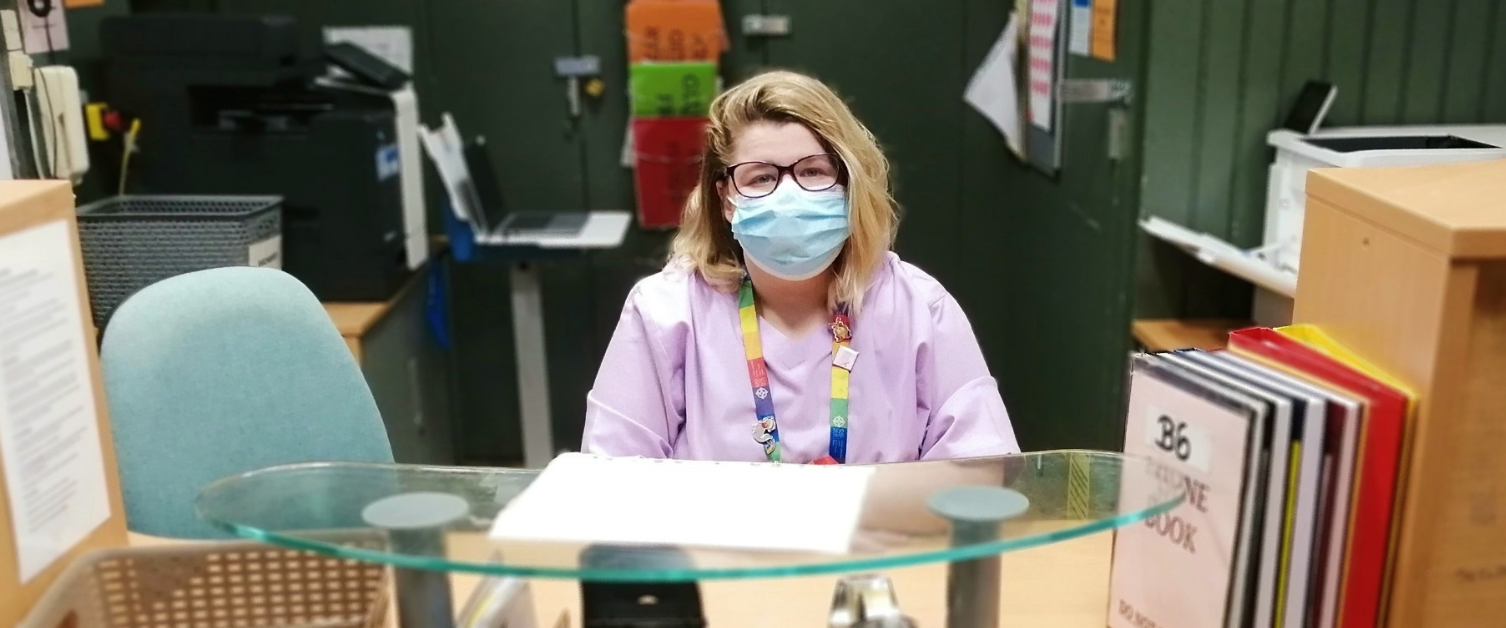 This week, we are celebrating Apprenticeship Week Wales  (6th – 12th February) — a celebration of the impact apprenticeships have across the country for both individuals and businesses.  
Apprenticeships ensure people are supported wherever they are in their careers to build the skills they need to succeed and we are proud to foster a culture of learning and development of talents.  
We see apprenticeships as an opportunity to meet this aim by maximising the potential of our workforce by engaging with our experienced staff so they pass on their skills and experiences to others and support learning opportunities at all levels. Our aim is to ensure our staff are skilled to provide the very best patient centred services. 
Samantha Walker, our Concerns Coordinator, has supported apprentices through their training and encourages other departments to consider working with apprentices.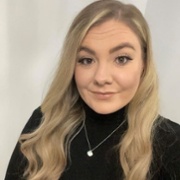 She said: "The apprentices have settled well and have developed so far in such a short period of time. Their confidence has improved, they have learnt our way of working and gained experience about our department and within the Health Board. 
"I think it is a great opportunity to have the apprentice programme and would definitely recommend to other departments within the Health Board. It gives young adults the opportunity to develop their skills and confidence after leaving school, whilst working and studying for the apprentice at the same time." 
Some of our colleagues have kindly shared their journeys as apprentices with us. Here are their thoughts on their experiences: 
Laura Smith
"I started an apprenticeship to continue my training after joining the health board on the Kickstart programme.
"I want to continue developing my skills as a receptionist as well as improving my academic knowledge at the same time. This will allow me to progress in the role of receptionist and develop my skills.
"It can sometimes be challenging but with the support of my manager, I am always able to get some training time in the week, and that has helped a lot.
"Doing an apprenticeship takes a lot of dedication but it allows you to develop your skills and enables you to earn living while training. I did find it challenging at times as I work on a busy surgical ward but it is a good chance to expand your knowledge.
"I would say that doing an apprenticeship is a good chance to really get a good on feel for the role."
Katie Cornick 
"The apprenticeship was very useful as it helped me to learn the skills that were required to get the permanent position once my apprenticeship was finished.  
"It helped to strengthen my verbal and written communication skills too."  
Jade Tiley 
"I am in the process of doing my apprenticeship at the moment. I have gained many skills from this course already such as my IT skills and my communication skills.  
"This apprenticeship has also helped me gain confidence when talking to other colleagues and patients by managing their concerns. 
Ethan Tallett 
"I am currently doing my apprenticeship. Since starting, I have learned many new skills such as IT and time management. This apprenticeship has also helped improve my confidence massively and has given me working experience." 
Current Apprentice 
"I was interested in the apprenticeship due to my previous role working in the NHS. I wanted to come back and work within the trust and to also improve my skills and to gain new qualifications for future roles within the NHS or other businesses. 
"From my previous experience, I knew that the NHS would challenge me to give it my all and attempt to improve the lives of those that have been affected." 
Gareth Jones 
"I was interested in this apprenticeship because I wanted to gain experience and knowledge in different aspects of IT. I thought this apprenticeship in particular would be perfect for me to learn to deal with different types of people, handling criticism and work on my own confidence.  
"Doing databases and logging was also one of my favourite units to learn about while in college."  
Previous apprentice and current employee 
"The Cardiff and Vale University Health Board apprenticeship program is a brilliant way to introduce younger people into a working environment and help develop their skills such as working in a team and personal responsibility.  
"The apprenticeship program has benefitted me as I will have been working in the Health Board for four years in April after joining as an apprentice originally in 2019.  
"The apprenticeship program allowed me to meet and work with some fantastic people and helped bring me out of my shell and become more confident. It has also help me enhance many workplace skills that will be important for my future." 
Are you interested in applying for an apprenticeship?   
We have pledged our support to the Cardiff Commitment initiative, supporting our colleagues in Cardiff Council to ensure that all young people in the city eventually secure a job that enables them to reach their full potential whilst contributing to the economic growth of the city. 
To find out more about what an apprentice is and the benefits of training with us, visit our Apprenticeship Academy webpage.
To see our current apprenticeship opportunities, please visit the job section of our website and search for "Apprenticeships".
You can also visit the Find an Apprenticeship website.