Community Pharmacies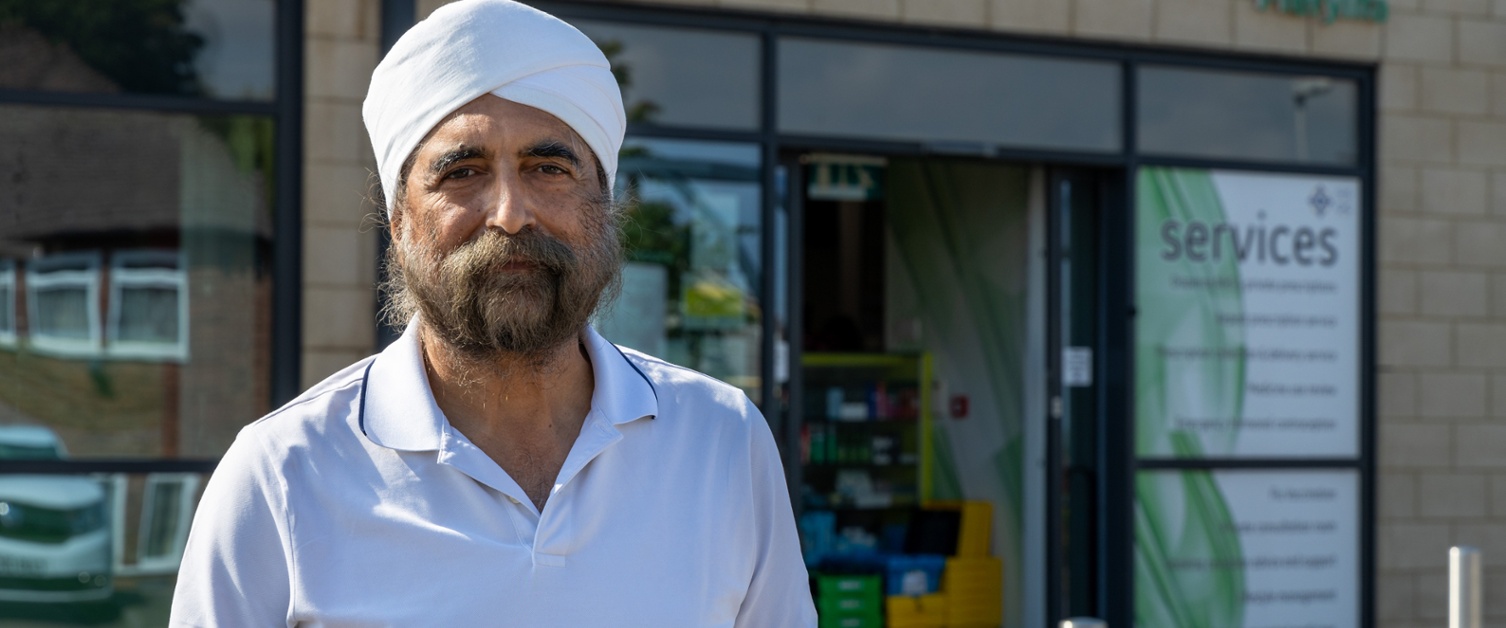 A Community Pharmacists do more than dispense prescriptions, they are your Primary Choice for advice and treatment on minor illnesses and some clinical services.
With an extensive knowledge of medications, how they work and how they interact with the body, a Community Pharmacist can offer information and guidance on minor conditions, their symptoms and what can be done at home to help self-manage your condition.
Common Ailments Service
You can access the Common Ailments Service at most Community Pharmacies across Cardiff and Vale. This service offers free access to advice and treatment for common ailments that cannot be managed with self-care alone. This service offers an alternative to making an appointment with the GP to confidentially discuss the following 26 conditions:
Acne

Athletes Foot

Backache (acute)

Chickenpox

Cold sores

Colic

Conjunctivitis (bacterial)

Constipation

Dermatitis (dry skin)

Diarrhoea

Dry Eye

Haemorrhoids

Hay fever
Head Lice

Indigestion

Intertrigo

Ingrowing toenail

Mouth Ulcers

Nappy rash

Oral thrush

Ringworm

Scabies

Sore throat

Teething

Threadworm

Vaginal thrush

Verruca
Contraception Services
Over the counter products such as condoms and pregnancy tests are available at your local pharmacy and almost all community pharmacies in Cardiff and the Vale offer emergency contraception and access to safer sex and sexual health advice, in the privacy of a consultation room.
Eight pharmacies across Cardiff and the Vale of Glamorgan are now offering the oral contraception service for individuals to access either independently, or by referral from a healthcare professional.
The oral contraception pill, which is a form of medication taken by individuals to prevent pregnancy, can now be accessed in certain pharmacies in Cardiff and Vale without the need to see a GP. To find out what pharmacies are offering this service, please visit this webpage.
Pharmacist Independent Prescriber Service (PIP)
This service allows you to see a pharmacist independent prescriber for things like ear infections, sore throats and UTIs, or contraception. You will be assessed within a community pharmacy, and prescribed the necessary medication, without the need for you to make an appointment with a GP.
Emergency Medicines Supply (EMS)
The Emergency Supply Service is available for those who have an immediate need, if you are unable to obtain a prescription without undue delay and cannot wait until your next prescription is due or your GP surgery reopens. To find your local pharmacy, please follow the below link: https://cavuhb.nhs.wales/our-services/community-pharmacies/
Smoking Cessation
'Help Me Quit' is the new single point of access for all NHS stop smoking services across Wales. It is estimated that two thirds of smokers would like to quit, and you are four times more likely to give up smoking by combining help from a specialist NHS support service with a stop smoking medication.
Type of support available
Help Me Quit services at Community Pharmacies
Stop Smoking Wales Groups
Stop Smoking Wales One to One
Stop Smoking Wales Phone Support
Hospital services for pregnant women and selected patient groups
Syringe & Needle provision
Pharmacies across Wales provide this service to their local communities for people who inject substances, enabling them to dispose of their used equipment safely and responsibly by returning the equipment to their local needle and syringe collection point.
Discharge Medicines Review Service
For patients who have recently been discharged from hospital or a care setting, pharmacies can offer support with medicines and check how you are getting on with them.