Park and Ride to UHW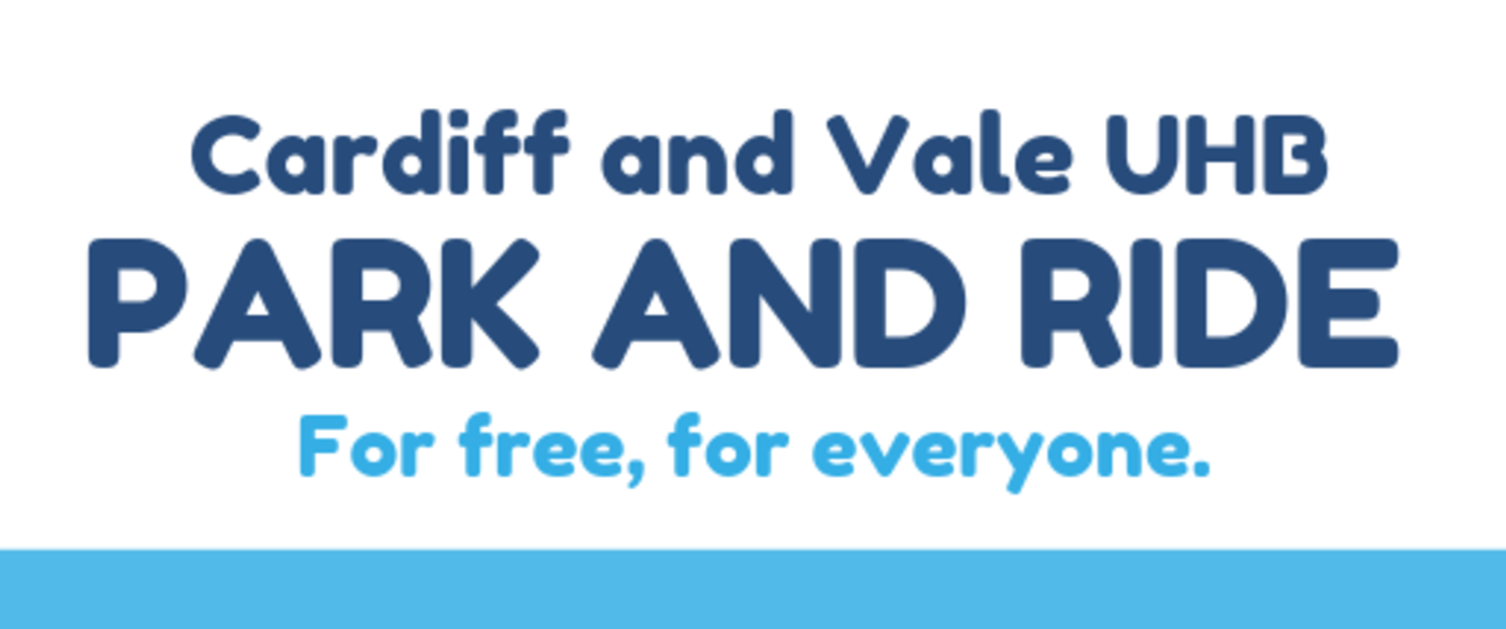 The free Park and Ride Service for UHW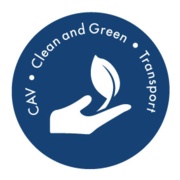 In June 2018, the Park and Ride service from Pentwyn to UHW was made free of charge. Since then, it has proved incredibly popular and to keep up with overwhelming demand for the service, the Health Board is thrilled to announce that the service has been expanded from the 3rd of June this year (2019).

The expansion of the service means that instead of buses running every twenty minutes, they will now run every ten minutes between 6.30am and 6.50pm when travelling to UHW and returning between 6.40am and 7.00pm. After these times, buses will continue to run every twenty minutes into the night with the last bus departing from the Park and Ride car park at 10.50pm and from UHW at 11.00pm. The journey between the hospital and the Park and Ride car park only takes around six minutes.

Funding for the expanded service at UHW was kindly made available by the Cardiff & Vale Health Charity, helping to improve patient experience by making parking easier for visitors and staff. The Health Charity has also funded a new Park and Ride service for UHL.
Timetable - Monday to Friday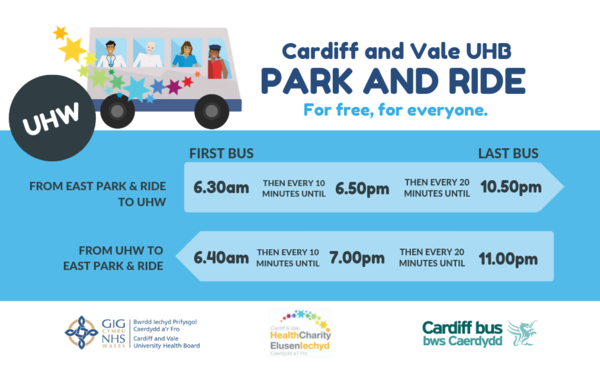 To UHW
The first bus leaves from East Park & Ride, CF23 8HH, to University Hospital of Wales at 6:30AM.
It leaves every 10 minutes until 6:50PM, where it then runs every 20 minutes until the last bus at 10:50PM.
To East Park & Ride
The first bus leaves from University Hospital of Wales to East Park & Ride at 6:40AM.
It leaves every 10 minutes until 7:00PM, where it then runs every 20 minutes until the last bus at 11:00PM.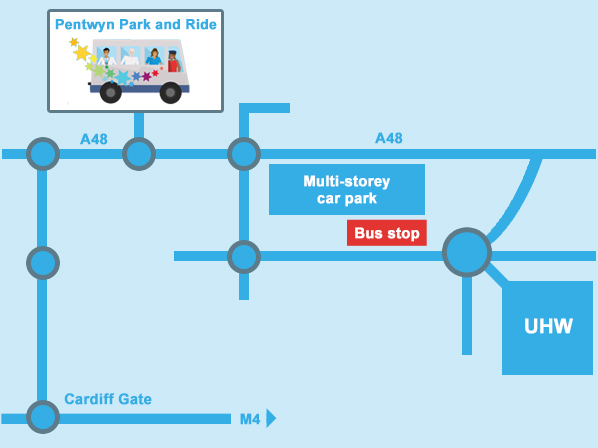 Compliments from Colleagues
"Just to say I used the park and ride service for the first time on Thursday, I have not used a bus for many years and must say the service was fantastic. The service was efficient, easy to use, quick safe and very friendly."
---
"Just want to say a big thank you to the UHB, for giving staff, visitors and patients this convenient free service. It is much easier and less stressful than parking inside the hospital grounds."
---
"I'd just like to say how the park and ride has changed my life! I used to have to leave my house every morning at 6.30am to be on site at 7.10am at the latest to get a parking space. I don't start work until 8am but if I arrived any later all the general parking spaces had already been taken. It was very stressful. Booking a doctor or dental appointment used to a nightmare due to the parking, and therefore I would have to book a whole day's annual leave to attend a routine appointment.

"The incentives to use this service have been very generous, I would pay £2 a day just to know I had a parking space. The running times are great too, every 20 minutes. I now leave my house at 7.15 and still get into work in time.

"As a final note, I have made some lovely new friends on the bus from all different departments. It is a very sociable bus trip and puts me in a good mood for the day ahead. Thank you for this service, it has improved my quality of life immensely."
---
Further Information