Compliments via Letter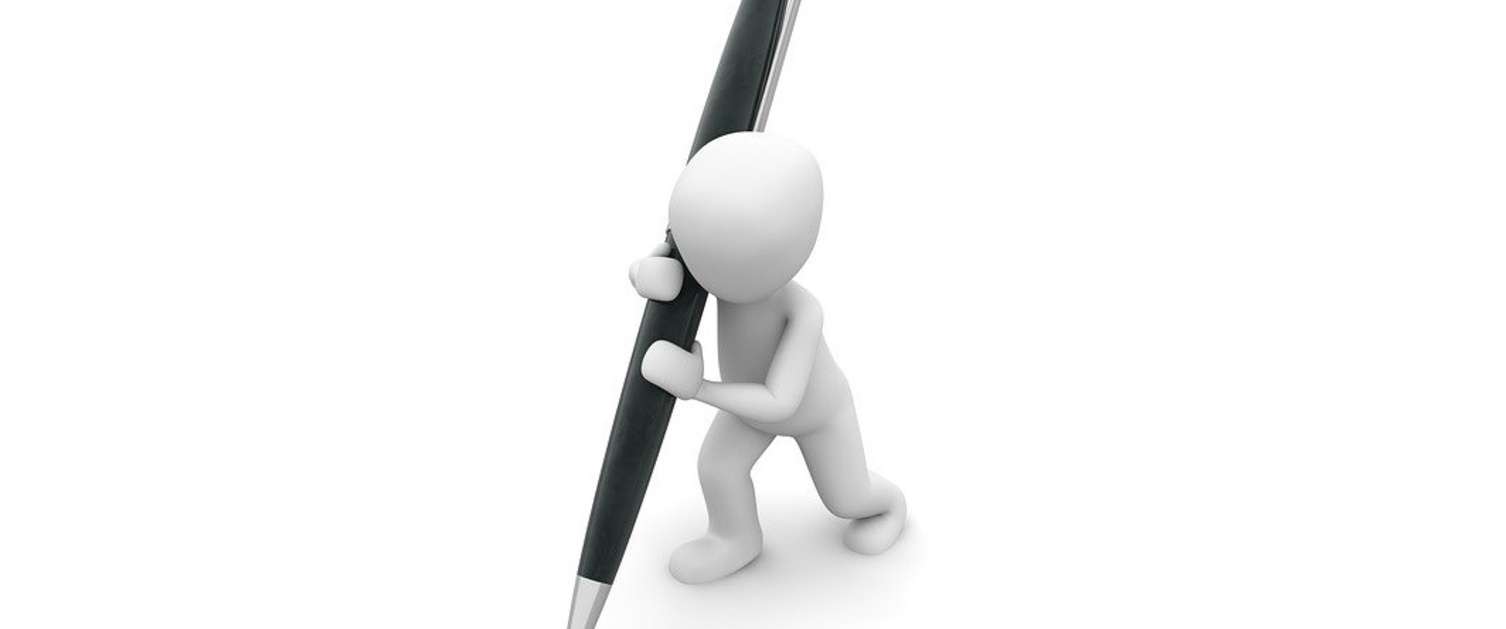 Send us your compliments in writing to:
Vicky Stuart
Concerns Manager
Cardiff and Vale University Local Health Board Headquarters
University Hospital of Wales
Heath Park
Cardiff
CF14 4XW
---
...I noted that from consultants through staff nurses to nursing assistants, on day and night shifts, they were very good with the varied people on the urology ward, some of whom had dementia and a range of disability conditions. Of course it is easier to praise when the outcome is good, but I (and my family when visiting) really thought their professionalism and care were excellent...
Professor Michael Levi
Cardiff University
19 May 2019
---
Dear Mr Richards,
I would like to express my personal thanks for the care my father received on Ward A1 in UHW recently.
He was admitted through A&E following a fall on Easter Monday and was cared for with great patience, skill and compassion by the staff on A1 until he passed away peacefully last Friday.
It has been a difficult time for the family but it was a great comfort for all of us to see that he was being cared for so well. The kindness and empathy that we all received when visiting was also greatly appreciated.
Kind regards,
Tim Havard
Director RCS Wales
Royal College of Surgeons of England
7 May 2019
---
I would like to thank all of the staff at the Breast Centre…There were two individuals that we would like to mention in particular. My wife's cancer support nurse Sharon Chapman who has been supporting her through the whole journey and explained everything in a compassionate and dignified way, a wonderful person. The other individual is her breast surgeon Eleri Davies who has also been there from the start of her treatment and supported Wendy through her surgery. Eleri is a very dedicated, professional and remarkable lady.
The small time it took from diagnosis to surgery was very impressive and it helped my wife psychologically, knowing that everything that could be done was being done.
Andrew Thomas
HM Assistant Inspector
Scottish Fire and Rescue Service
---
I am writing to you to express my heartfelt thanks to the GA staff at the University Dental Hospital.

I was taken ill in June and had a mini stroke whilst working on Jubilee reception and signs of a mini stroke slowly began to set in.

I was extremely lucky to be surrounded by GA staff who instantly came to my rescue and administered life saving care, resulting in minimal damage to my brain.

The professionalism and dedication of the staff was nothing short of amazing and their reassurance helped me to have complete trust in them while they prepared me for transfer to the A & E department.

The GA staff whisked me through the underground tunnels to waiting staff at A & E who took over.

I have just returned to work this week and I wanted to make you aware of the dedicated professionals and was hoping you could give some sort of recognition to them or maybe feature in the hospital newsletter.

I owe them my life and dread to think of any permanent damage that could have been caused to me if they hadn't had been so quick to help.

Paul Wheadon-Hall
Clinic Coordinator/Referrals Clerk
University Dental Hospital
21 September 2018
---
Dear Sir/Madam
I recently had an elective operation to coil my second brain aneurism.
This operation took place at the Heath Hospital in Cardiff on Friday 17 August 2018, under Mr J Galea and Dr A Sastry.
Please could you pass on my wholehearted thanks to all of the staff, from the surgery team who reassured me at every turn to the porters and administration staff. A special thanks to the nursing staff on ward T4, who took marvelous care of me.
I cannot praise the nursing staff on this ward enough, for their outstanding level of professionalism, patience and caring, during my stay. Though this was a busy ward 24/7, I observed on the night shift how their skills were tested outside of what I would consider normal duties. They faced some extremely challenging patient behaviour and responded over and beyond with such adeptness, that only increased my respect for the jobs that they carry out on a daily basis. Please pass on my sincere and warmest thanks.

Kind Regards
Amanda Young
19 September 2018
---
Dear Mr Richards
I was recently diagnosed with breast cancer and from the time when it was first diagnosed, I have nothing but praise for the National Health Service.
My first experience as a cancer patient was when I was recalled to the Breast Cancer Wales Centre in Cathedral Road where I experienced nothingbut an excellent, professional service carried out in a caring manner. All members of staff at that centre were so kind and helpful and I was allocated a breast cancer nurse I could call and discuss various aspects of the forthcoming treatment if I so wished.
In fact the Breast Cancer Nurse telephoned me a couple of times to see how I was coping with my recent diagnosis. I first saw the consultant surgeon Mr G. Osborn who operates at the Royal Glamorgan Hospital and he noticed that I lived in Sully and that all my medical history files were at Llandough Hospital, therefore he asked me if I would prefer to have my operation at the University of Llandough Hospital. This was particularly helpful to me as I am elderly and live alone and it was so much easier for me to co-ordinate family and friends to be with me during this particular time.
He then introduced me to Consultant Surgeon Ms Eleri Davies and I was transferred to the Breast Cancer Centre in Llandough Hospital under her capable supervision and her team. Yet again, I was allocated a Breast Care Support Nurse who kept in contact with me and was always on hand for any queries I had. Furthermore, I can only reiterate my praise for the caring professional and efficient manner from the charming consultant surgeon, Ms Eleri Davies and all members of her team. This professional, efficient and caring attitude created in the Breast Cancer units also carried through to Anwen ward in Llandough Hospital where I was a patient.
Patients are always ready to make complaints about the NHS but rarely take time to give praise for the exceptional good care they have received – hence this letter.
Finally, I would also like to add that the high standard and variety of food served to patients was appreciated and thoroughly enjoyed by all the patients in Anwen ward.
11 September 2018
---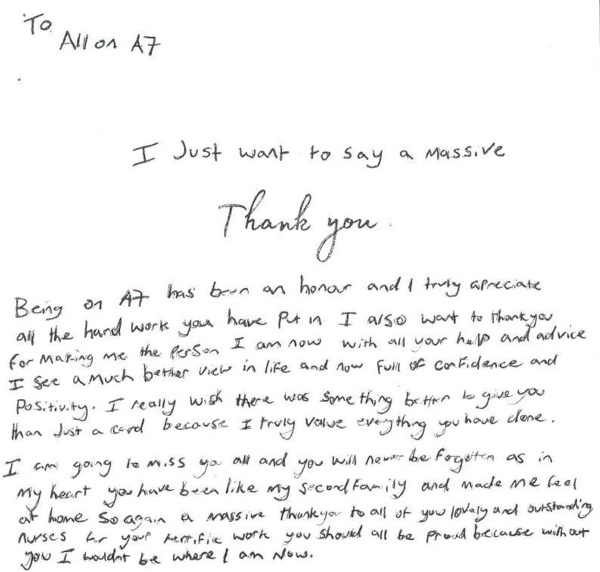 August 2018
---
I just want to say a massive, massive thank you for the care that my Dad received both as an inpatient and outpatient. From start to finish the care was impeccable and he is making an excellent recovery as a result of all of your hard work.
Please find a letter of thanks from him.
August 2018
---
Three compliments from the North Cardiff District Nurse Team
---
Compliment to the Ely District Nurses Team
---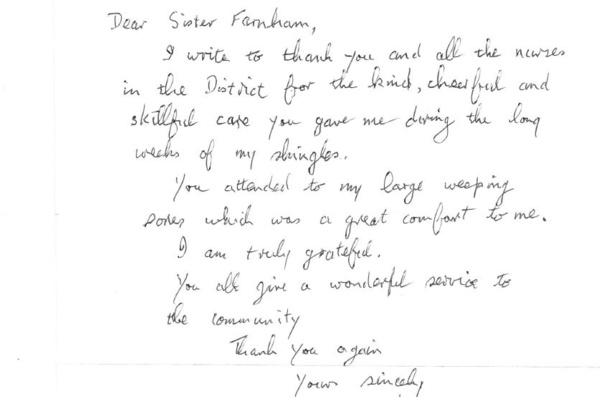 ---