Compliments via E-mail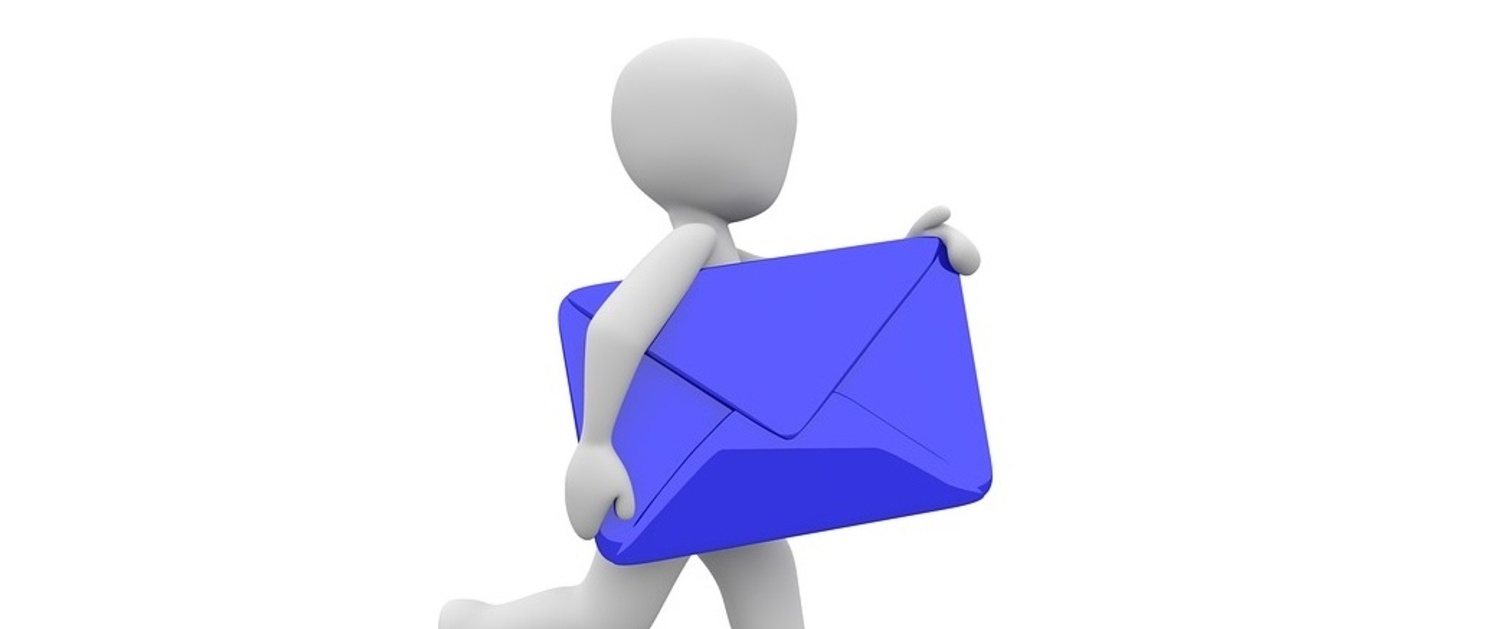 My son is autistic, but required a scan in the Radiology Dept at Llandough Hospital yesterday. He became very anxious and panicky, but staff were amazing, thank you. They were patient centred, took account of his difficulties, dealt with him quickly. They explained everything in terms he could understand. They allowed me to stay and to help. In effect, they were a model for how to respond to a person with learning difficulties and anxiety. Thank you.
---
I presented at casualty yesterday with chest pain. Turned out to be PE. I was seen by a nurse practitioner who progressed my tests, diagnosis and treatment professionally, very efficiently and she was lovely. Every contact I had in the unit was dealt with professionally by people who cared.

Thank you so much for looking after me so well.
Steve Porretta, 10 February 2020
---
I would like to say a "thank you" and compliment 2 UHW departments.

On 11 January 2020, my Father , Ronald Carter was taken by Ambulance to A&E. He stayed for several hours, being treated. Despite dealing with myself and other very concerned family members present, the A&E team dealt with my Father in a very compassionate and professional manner. Please convey my sincere thanks to the staff working that day. The care and compassion shown by all attending A&E staff was exceptional.

Secondly, my Father was admitted to B4 Haematology ward from A&E. He stayed in B4 for 6 days. The care was warm , welcoming and compassionate. Nothing was too much trouble. My Father had much praise for all ward staff, especially Nurses Chelsea and Chloe.
Please pass my thanks and gratitude to B4.

I would also like to thank Dr Knapper and the AML team. I am also grateful to Nicola, the CNS, who supported my family following my Father's discharge.

Please pass on my sincere gratitude and thanks to all concerned.
---
My husband has been receiving out-patient appointments at the ENT dept UHW, he asked me to write as he really wanted you to know that his treatment under Registrar Rob McCloud has been truly superb.
As my husband has two issues, one his ear, the other his jaw, Rob McCloud has been excellent in diagnosing and explaining the complexity of these two overlapping conditions.
The clearing of the debris from his right ear was also undertaken with expertise and care.
Although my husband's conditions are not yet resolved, due mainly because he is awaiting a maxo-facial surgery appointment, nonetheless, Rob McCloud has contacted the maxo-facial surgeon to expedite an appointment which has given my husband much needed confidence that his condition is not forgotten and will be monitored until a successful conclusion. Please let the Head Of ENT Outpatients Dept know of our real and heartfelt thanks for the care my husband has received from both the nursing staff and in particular Registrar Rob McCloud.
Christine Foulkes, 5 February 2020
---
I want to express my gratitude and to say how much I am amazed and want to say a big "Thank You" to Mr James Galea, Dr Malik Zaben, Bblynn the recovery nurse in Main Theatre and to all staff on T4 for their professionalism, hard work and commitment to excellent medical care with my Mother, who had a major operation in her brain in January 2020. Mr Galea and Dr Zaben removed a tumour out and clipped on a aneurysm. They were amazing surgeons who saved my Mother's life. They came to see my Mum on the day on 28th January 2020 when my Mum 40 staples removed by a specialist nurse Michelle.
I much appreciated the recovery nurse who looked after my Mum in recovery in Main Theatre. Bblynn texted to let me know that my Mum transferred to T4 on that night as being profoundly deaf I am unable to use telephone only text.
Also, I want to say I'm grateful to my Manager Ms Clair Davies who has been very supportive in allowing me to be with my Mother through her diagnosis and stay in hospital.
We are very lucky to have these amazing NHS staff in our UHW.
Debra Warren, 30 January 2020
---
Good Evening,
I was hoping you could pass this email to the staff who cared for my son who was admitted to the Critical Care Unit.
I would like to thankyou all for the amazing care you gave to my son and for the compassion you showed to myself and my husband. Words will never really cover how grateful I am for your care and support through that time.
The whole team on this unit are just such wonderful people and I would like to let you know that my son made a full recovery and is now a happy and healthy 2 and half year old!
Thankyou all so much.
---
I would like to say a huge thank you to the Emergency Ophthalmologist, and the Stroke doctors and nurses in the Emergency Assessment Unit at the Heath Hospital.
My husband and I spent over 9 hours in their care on Sunday with a suspected TIA, and were treated with the utmost courtesy and respect. Yes we did have to wait a long time but it was worth it, as the checks, CT scan and tests done on my husband were thorough and very reassuring.
We were looked after so well during a very trying and scary time for us – A BIG THANK YOU TO ALL INVOLVED.
---
Good morning. I would just like to briefly acknowledge and thank the staff who were on duty in A& E last night. I had a nasty fall on the pavement near Cathedral road and two friends drove me to the department soon after. Although the unit was busy and it felt daunting to wait in such a busy area all members of staff were courteous and helpful. The triage nurse (sorry didn't see her name) was thorough and dealt quickly and professionally with me. The painkillers she gave me did ease some of the discomfort and ensured the wait was less difficult. The emergency doctor I saw - Muhammad- was kind and explained everything he did and was most reassuring. I was given a pack or painkillers after a very short wait, an information leaflet plus very clear instructions on what to expect. I was also informed about the symptoms to look for (shortness of breath) which would necessitate a further visit.
I imagine it was a very routine and minor incident to the staff but I was very shaken and upset by the fall and the care was most reassuring. Thank you to all the staff including all those 'behind the scenes'
Lesley Blower, 28 January 2020
---
I want to say thank you to the staff on duty in A & E on the morning of Wednesday 15 January. I was assessed promptly and with kindness. Later on, on Ward A6 South, I was again treated with efficiency and kindness.
Thank you to all members of staff, from reception to discharge, involved with my assessment and care.
---
I am writing to thank you for the care and attention given to me last week. All of your staff medical, ambulance, catering, physio were very considerate and helpful. I had had a bad fall and really appreciated the professionalism of the care given by the ambulance personnel and by A&E. Please pass on my warm thanks.
Philip Gibbins, 20 January 2020
---
My son and I are quite anxious dental patients. Coming to the dentist is therefore something of an ordeal. I just wanted to write to thank the team at St David's for their amazing approach and turning it into a very welcoming and lovely caring experience. We have received truly exemplary treatment from the dentistry team at St David's.
Hannah Bradbury and her assistant (A lovely woman who had a Harry Potter themed wedding so can't be too hard to find!) both took the time to make sure my son Sam felt calm and understood what the plan was.
They each showed such kindness, patience and thought towards his care and transformed my anxious boy into a happy patient with gleaming teeth!
The future treatment was explained clearly to us both and they each assessed without a fuss that he was a bit nervous and responded with compassion and a nurturing approach.
I really wanted to share our appreciation with you, as they massively made a difference to us and feel should be rewarded for this in some way.
Please again pass on our sincerest thanks and appreciation.
---
Please can you pass on my thanks to Dr Siddique and his team (I didn't get all the names but Paul, Scott, a wonderful blond lady, Melissa and such a respectful chap, originally from the Philippines were the team who dealt so efficiently and kindly with me).
Dr Siddique gave me a lot of time to discuss options for a colonoscopy and that really made a difference to what I choose to do. At all times I felt I was listened to and informed well.
The procedure itself was carried out expertly by Dr Siddique with the absolute minimum of discomfort – most of the time it was almost undetectable and whilst the lovely team chatted with me they were all doing such a sterling job. I had absolutely no concerns or complaints whatsoever and it was a very reassuring and positive experience from the one I was bracing myself for.
I can't stress how professional yet approachable they all, without exception, were. Not bad for the last procedure on a Friday! I came away all smiles, safe in the knowledge that I had been in careful and competent hands. What a credit this team is to the NHS.
Thank you.
---
I just wanted to say a huge thank you for everyone who cared for me today during my quite traumatic day.
I was looked after by an absolute angel Tamarha, she treated me so well made me feel at ease when I was completely petrified and made me smile on a really tough day.
My dignity remained intact throughout the day even when complications occurred.
The doctor on the ward I can't remember her name with an Irish accent also treated me wonderfully and kept me calm, also the registrar that had to come down and assist too. All an absolute credit to the NHS.
I can't thank everyone enough for the wonderful care I received today, and Tamarha was outstanding.
Thank you everyone on C1
---