HIV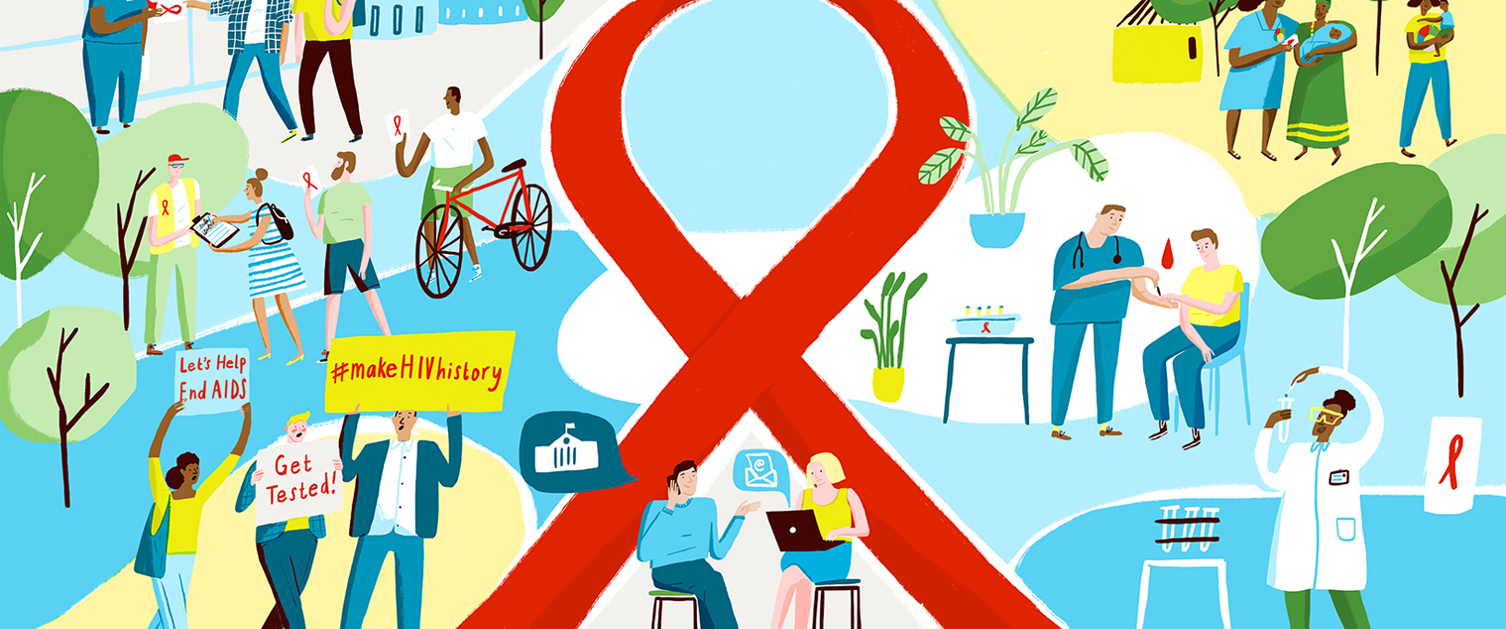 There is currently a national shortage of tubes used to collect blood samples, which is expected to last until November 2021.
To ensure that we are able to continue collecting urgent blood samples during this time, we are restricting the collection of routine and non-urgent samples to conserve our stocks of tubes
If your blood sample is urgent it will be collected
We are actively working with colleagues across the NHS to identify suitable alternative blood tubes globally. We are also reviewing our internal processes to further conserve the supply of tubes. If you have any concerns, please discuss them with your healthcare provider.
HIV stands for Human Immunodeficiency Virus. It is a virus which affects the body's immune system and can break down the immune system's ability to fight disease and infections.
HIV Exposure Within 72 Hours
If you are concerned that you may have been exposed to HIV in the last 72 hours, it may be appropriate for you to take medication to decrease the risk of contracting HIV.
This is called post exposure prophylaxis for HIV, or PEP for short. It is important that you start taking this medication as soon as possible after the potential exposure, ideally within the first 24 hours.
Please contact us on 02921 835208 from 9:00 am - 3:00 pm, Monday to Friday (excluding Bank Holidays). A receptionist will take your details and a clinician will ring you back urgently. An appointment will be allocated to you to attend the Department on the same day. If the clinic is closed you can access PEP from the Emergency Unit at the University Hospital of Wales (UHW)
If you think may have been exposed to HIV more than 72 hours ago, there is no benefit to taking PEP. However, we would advise that you contact the clinic for advice and testing. You may be eligible for Pre-Exposure Prophylaxis (PREP) to prevent HIV and the clinic staff will arrange to advise about this.
Prevention
PrEP is for people without HIV who are at very high risk of getting it from their sexual behaviour or their potential exposure to HIV infection, so if you are HIV negative, and don't always use condoms, then PrEP could help reduce your risk of getting HIV.
Signs that you may be at higher risk of HIV, other than behaviour, are that you have recently had a sexually transmitted infection or that you have used post-exposure prophylaxis (PEP).
Trials among men who have sex with men, transgender women, heterosexuals, and injecting drug users have shown that PrEP can reduce HIV infection risk quite significantly – when PrEP is taken consistently, and if other safer sex methods are used as well.
However, prior to starting PrEP, you must be certain that you are HIV negative. A confirmed HIV-negative test is absolutely necessary to start on PrEP. Also people on PrEP need to get re-tested for HIV every three months. You can get an HIV test at your local Integrated Sexual Health Clinic.
When taken every day, PrEP is safe and highly effective in preventing HIV infection. PrEP reaches a protective level for anal sex by taking a double dose 2-24 hours before sex and then taking one tablet at 24 hours and again 48 hours after first dose. However, if not taken daily the protective effect reduces. For vaginal sex, PrEP reaches maximum protection at about 7 days of daily use and it is recommended that it needs to be taken daily to maintain the protective effect.
PrEP does not prevent against the transmission of other STIs – you need to use condoms to protect against STIs.