Resources and Useful Links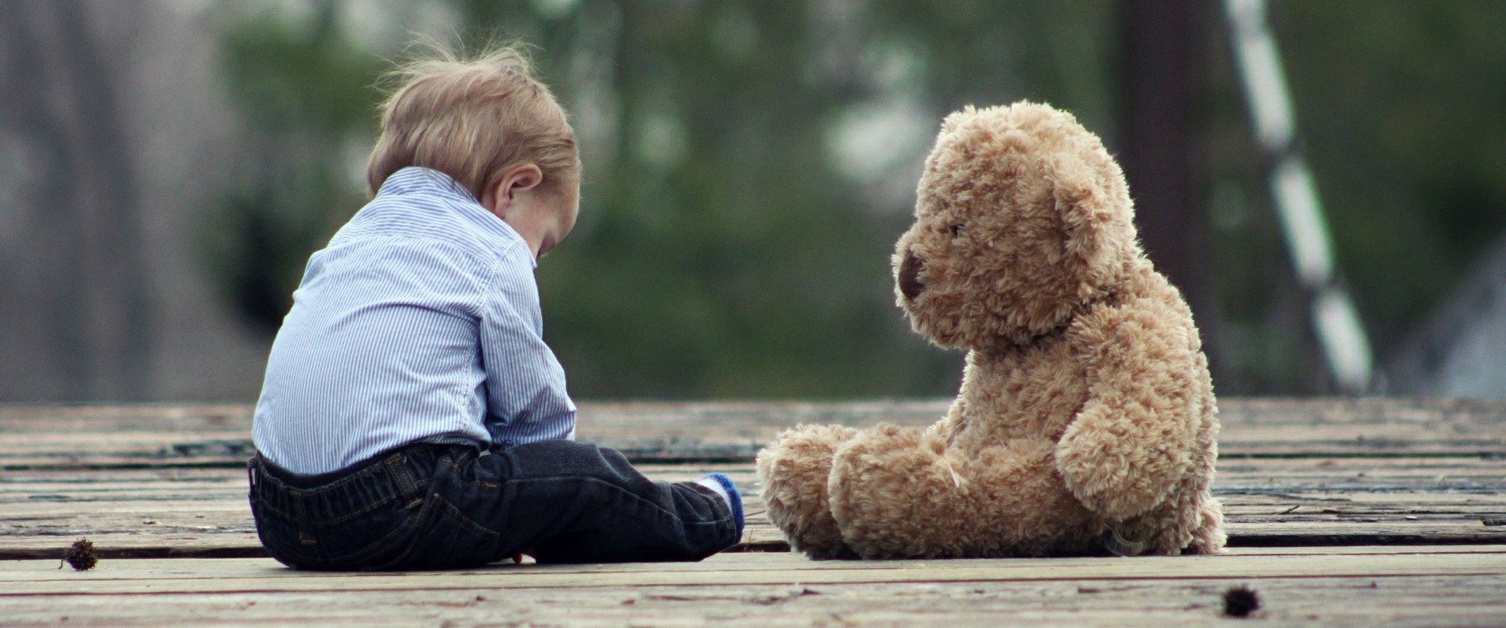 Cardiff Family Advice and Support
Offers advice and support to find the most appropriate service in Cardiff for children, young people and families. The trained staff for these lines will have the time to explore challenging issues relating to children and young people and to discuss a range of options with you. In some circumstances, more extensive, home based assessments can be arranged.

https://www.cardifffamilies.co.uk/
---
Chat health
Young people aged 11-19 can access the School Nursing service via text for confidential, anonymous health advice and support.



Text: 07520 615718
Monday - Friday 8:30 am - 4:30 pm (except bank holidays)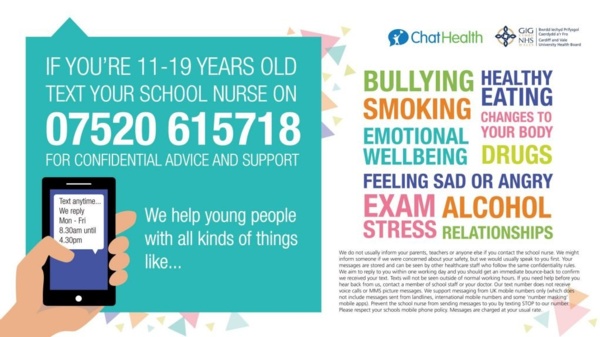 ---
Coping with Coronavirus

Self-help guides and useful links that may help to manage mental health at home in these very difficult times.

https://copingwithcoronavirus.co.uk/
Click here to view some short videos, produced by the Resilience Project, describing the outbreak and guidelines for children and teenagers on how to stay safe
---
Hwb
Mental health resources hosted by the Welsh Government (for a variety of audiences).
https://hwb.gov.wales
---
Mein Cymru
Offers free advocacy, information and an advice helpline for children and young people (0808 8023456 (open 24 hours a day, 7 days a week)
https://www.meiccymru.org/
---
Mind Hub
Offers a service created by young people for young people to provide information and links to services in relation to emotional health and well-being.
http://www.mindhub.wales/
---
Reading Well Wales
The Welsh Government are supporting The Reading Agency to deliver Reading Well in all 22 library authorities in Wales. Reading Well for children will be the third Reading Well scheme to be delivered in Wales following on from Reading Well for dementia in 2018 and Reading Well for mental health in 2019.
Get involved: https://reading-well.org.uk/wales
---
Self-help Resources to Support Mental Health and Wellbeing
Learning different ways to improve our mental wellbeing, as well as having information and the skills to cope with different emotions and difficult thoughts, can make a real difference to our lives.
Click on the link below to find resources that might help you.
https://phw.nhs.wales/services-and-teams/improvement-cymru/news-and-publications/publications/mental-health-and-wellbeing-cymru-self-help-resources-to-support-mental-health-and-wellbeing/
---
Young Minds
Charity working to ensure children and young people receive the best possible mental health support.
https://youngminds.org.uk/
---
Young Person's Mental Health Toolkit
Tips, advice and guidance on the coronavirus and how you can support your mental health at this time. https://hwb.gov.wales/repository/discovery/resource/e53adf44-76cb-4635-b6c2-62116bb63a9a/en
---
Silvercloud
Online CBT programmes for people aged 16 or over with mild-moderate levels of depression, anxiety or stress.
https://nhswales.silvercloudhealth.com/signup/
---
Beat
Beat is the UK's eating disorder charity. Go to the website for information about eating disorders, recovery and how to support someone with an eating disorder.
They have several helplines to call, including the Youthline on 0808 801 0711 (open 365 days a year from 9 am – 8pm on weekdays and 4 pm – 8 pm on weekends and bank holidays). One-to-one webchat is also available if you would prefer to speak to an advisor in this way.
https://www.beateatingdisorders.org.uk/
Families First Advice Line
Early help services in the Vale of Glamorgan. They offer advice and support for children, young people and families, as well as the professionals working with them. They can also signpost or direct you to other services that can help young people and families to achieve their goals.
https://www.valeofglamorgan.gov.uk/en/living/social_care/children_and_young_people/families_first/Families-First-Advice-Line.aspx

---
Return to Children, Young People and Family Health Services