Surgery at the Breast Centre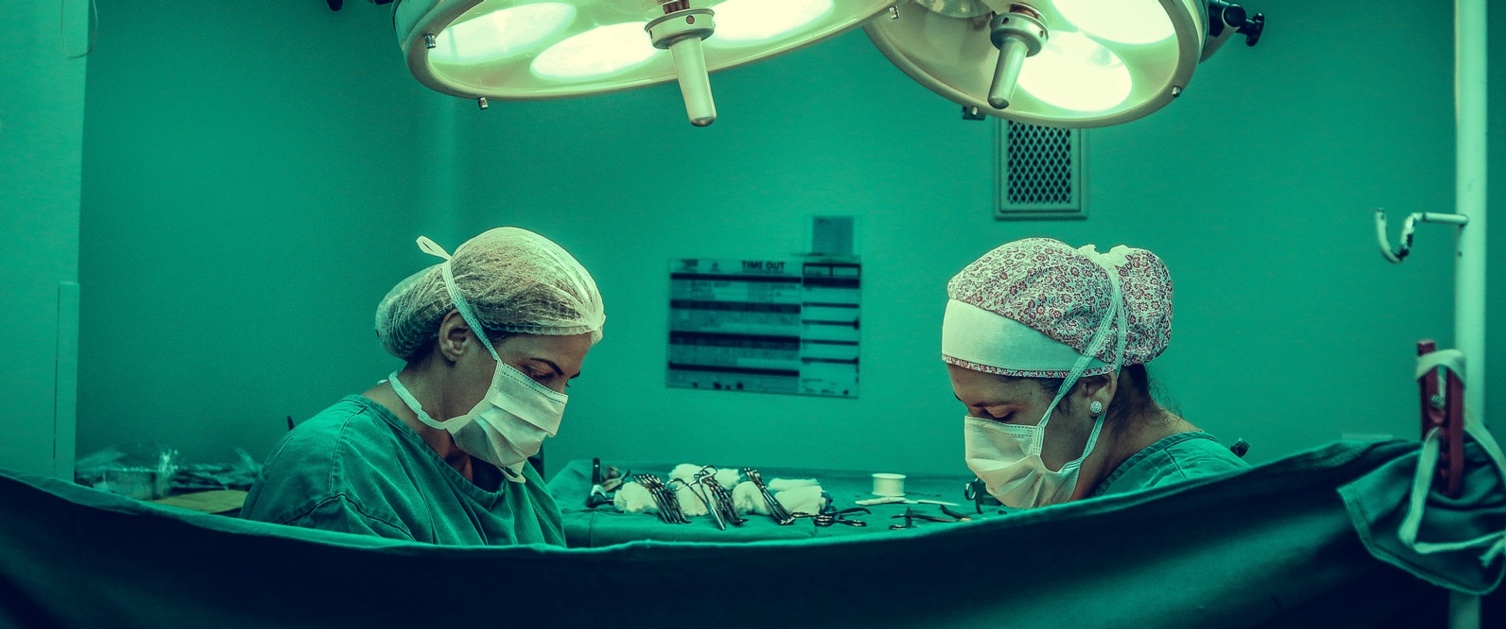 At the Cardiff Breast Centre we offer a full range of surgical procedures for both symptomatic breast disease and for patients diagnosed through the breast screening programme. All of our operations are performed on Anwen Ward at University Hospital Llandough (UHL).
This is an elective surgery site and so has the advantage of avoiding the busy acute hospital wards. We also offer a full range of breast reconstruction techniques. The majority of these reconstructions are performed at UHL, apart from major abdominal flap procedures which are done at Morriston Hospital, Swansea, in conjunction with the plastic surgeons.
Breast Cancer
If you are diagnosed with breast cancer a Breast Care Nurse (BCN) will be allocated to you and sit in with your consultations with the Breast Surgeon. There are usually a number of treatment options which will be discussed with you.
Each patient is treated on an individual basis and therefore different surgical options will be discussed depending upon your disease. Most ladies can be offered lumpectomies, otherwise known as a wide local excision (removal of the breast cancer with a rim of normal tissue around the cancer) which would be followed by radiotherapy to the remaining breast.
This option is not suitable for all patients, with some women needing mastectomy (removal of breast) to safely treat their breast cancer.
Sentinel node biopsy
In invasive breast cancer management it is important to know whether any disease has spread to the lymph nodes in the axilla, (armpit glands), as this will affect subsequent treatment. Where there is no clinical or imaging evidence of disease in the lymph nodes, we need to confirm this by taking tissue from the axillary area as part of the cancer operation. We only need to take a sample of the nodes rather than all of them.
Sentinel node biopsy is a technique which helps us identify the most relevant nodes that need to be removed at the time of surgery.
These are identified by dyes injected into the breast. To improve accuracy, we use two "dyes". One is a small amount of radioisotope which is injected into the breast usually the day before the operation in the nuclear medicine department. The second is a blue dye injected during the operation (can stain the urine for a day or two and the breast for a few months, but it eventually disappears).
The great advantage of the technique is that if the sampled nodes (usually 2 or 3 are taken) show no disease, which is most often the case, we can avoid a much larger operation to remove all of the lymph nodes.
Reconstruction
For some patients it is necessary to remove all of the breast tissue (mastectomy). For these patients, we can sometimes offer breast reconstructive surgery. In Cardiff we discuss all the different reconstructive options.
Our surgeons and BCNs provide counselling and information on the options available for reconstruction, with the aid of photographs of patients who have had reconstructions at UHL and Morriston hospitals.
We perform implant-based breast reconstructions in UHL. We can offer immediate reconstructions during the same mastectomy operation, or as a delayed procedure for patients who have had previous simple mastectomy operations.
For reconstructions using purely the patient's own tissue (autologous), such as the DIEP/TRAM flap, we work in conjunction with the plastic surgeons at Morriston Hospital, Swansea. Other women are suitable for a reconstruction using their back fat and muscle (Latissimus Dorsi flap), and we carry out those reconstructions here at UHL.
We also schedule procedures on the opposite breast, if this becomes necessary to achieve better symmetry. This may involve reducing its size or lifting the breast by tightening the skin, with or without an additional implant.
Many patients also like to have a nipple reconstruction, which we can do under local anaesthetic. Nipple areola tattooing can be performed three months after reconstruction, but currently there is a waiting list for this procedure.
Benign conditions
Although the majority of our surgery is for breast cancer we do occasionally operate on benign disease. We do not, however, offer cosmetic, asymmetry or gynaecomastia surgery. These conditions are heavily restricted by Welsh Health Specialised Services Committee (WHSSC).