In the Spotlight: Medical Biochemistry, Immunology and Toxicology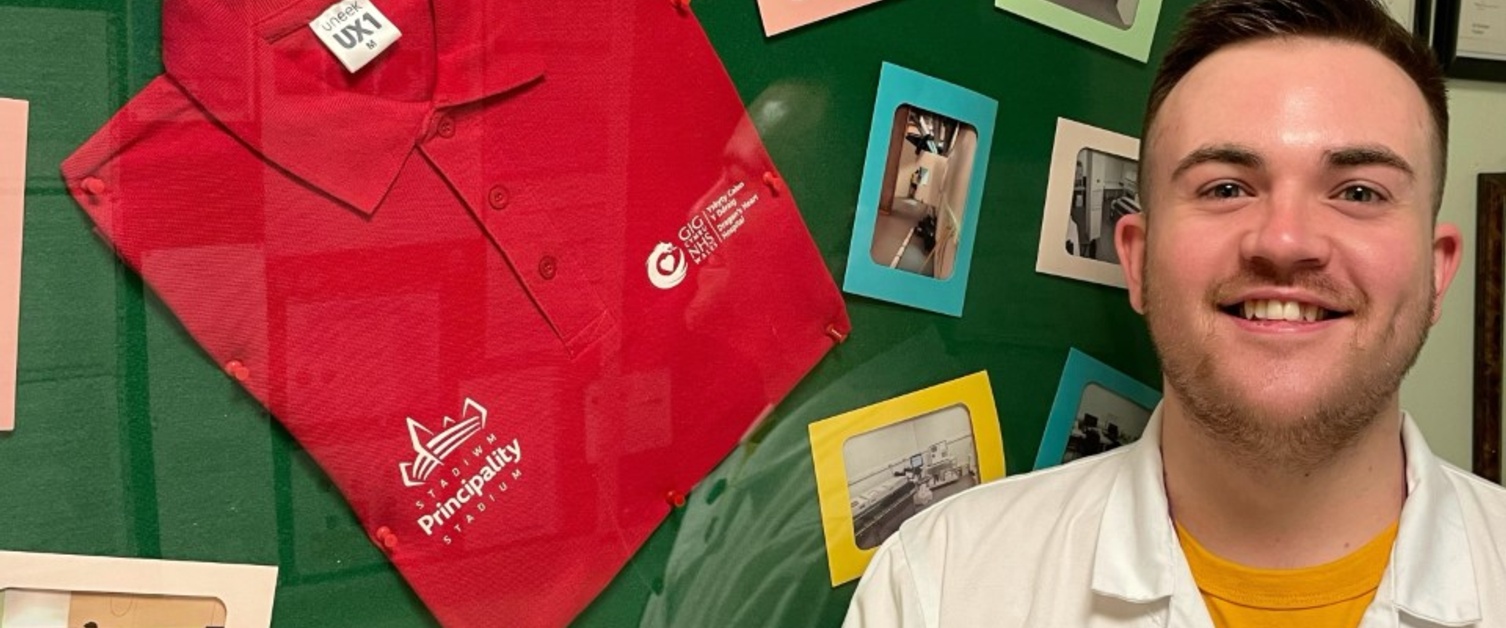 Our response to the COVID-19 pandemic meant we had to think differently to stay ahead of the virus, which saw staff having to rapidly adapt to new and unfamiliar ways of working. A vital part of our early response to the pandemic was testing, with our laboratory teams across our hospital sites working tirelessly working to test our staff and patients. Joshua Harvey and Martyn Jones, two Cardiff and Vale University Health Board Biomedical Scientists, share their experiences of working on the frontline of the pandemic.
The COVID-19 pandemic brought with it a new set of challenges and a huge increase in workload. To ensure physical distancing guidelines were followed the Medical Biochemistry, Immunology and Toxicology department split their workforce into two, creating a morning and an afternoon team. This helped to prevent cross contamination between staff and ensured there was always a back-up if one team were to present with symptoms. As the case numbers began to rise in Wales, the shift system was under increasing pressure with lab staff having to work long hours and night shifts.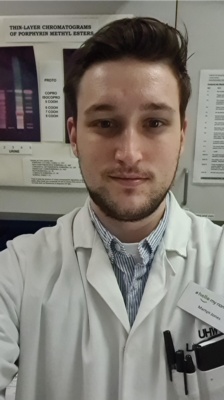 A typical working day for Joshua usually involved processing patients' samples, telephoning urgent results, dealing with enquiries and performing Quality Control checks. During the pandemic working life changed dramatically, with the Biochemistry department working around the clock to process samples. As our wards became inundated with COVID-19 patients, Joshua and his colleagues were receiving work from ITU at a much greater frequency.
"Initially it was a difficult adjustment to just working nights and going from seeing a whole department of staff to just a few. As the workload started to increase again with GP attendances up, we began to cover more shifts and eventually the shift system returned to normal," said Joshua.
Joshua was also a part of the laboratory team at Dragon's Heart Hospital, the UK's second largest field hospital. "We managed to set up a fully functional lab with Biochemistry and Haematology to provide the service for patients there. Sometimes it felt like having a backstage pass to a rugby game or concert when walking around. It was very impressive to witness the construction of the hospital."
Another major role of the team's pre-pandemic work was the maintenance of blood gas analysers throughout the hospital, which involved routinely visiting wards and departments, including ITU. During the pandemic access to ITU was restricted to only a handful of people. Martyn recounts his experience of visiting ITU where staff were treating critically ill COVID-19 patients, and like many of our staff had to wear hot and uncomfortable PPE. "It was eye opening and a little unsettling to me, as usually my work isn't patient facing. Going from that to experiencing the worst of this pandemic first-hand was a big shock," Martyn said.
Despite the challenging environment and increased workload, the pandemic allowed the team to introduce an automated system to provide quicker turnaround times, with the introduction of new tests including the Procalcitonin test. Both Joshua and Martyn learnt a lot from their experiences, working collaboratively with their team to do their upmost in the fight against the virus.
"The final thing I'll take away from working in the NHS over this pandemic is how resilient and hardworking so many people are, and I'm lucky to call these people colleagues," Martyn said.
This week we thank Martyn and Joshua, and their amazing colleagues for their dedication and resilience during the COVID-19 pandemic, working together to keep systems and patient care running smoothly.