Surgery at University Hospital Llandough Protected Surgical Unit underway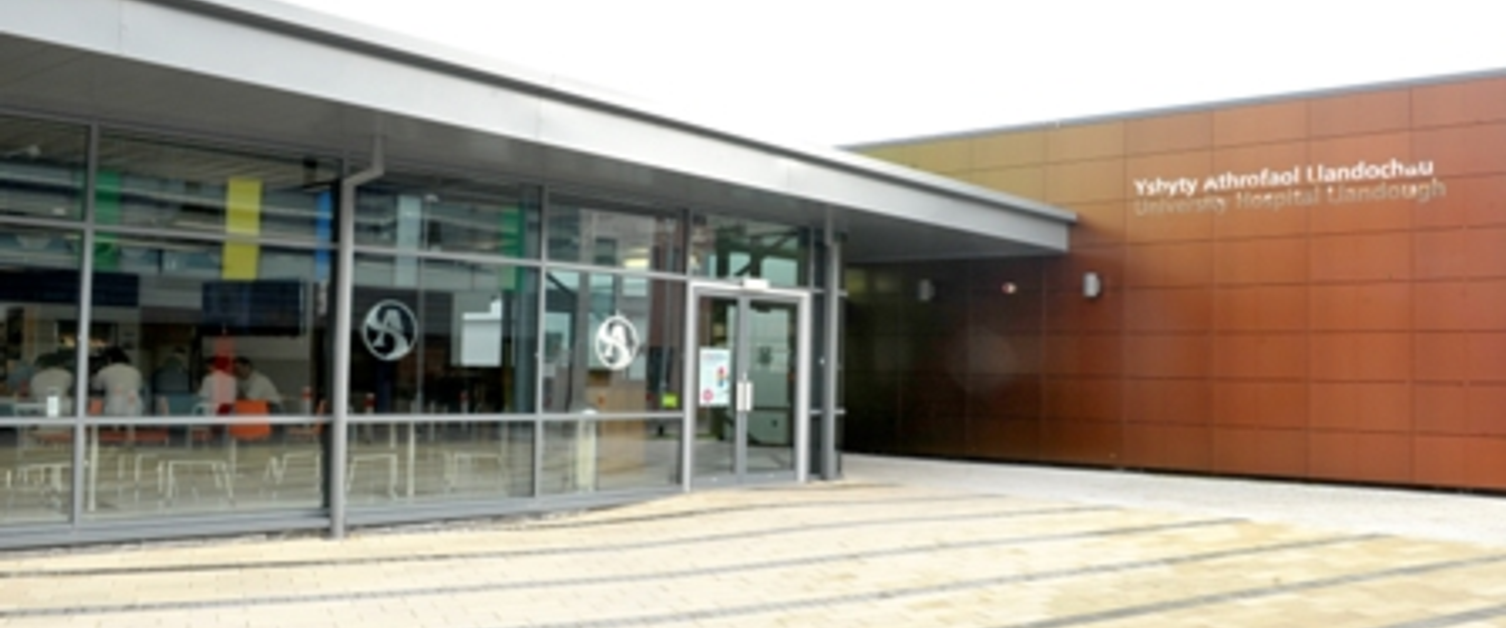 Since the level of COVID-19 positive patients in Wales and across the health board has begun to decline, it has become essential to increase the provision of urgent surgeries. Keeping both staff and patients as safe as possible during these critical operations, is Cardiff and Vale University Health Board's number one priority.
Since the Protected Surgical Unit opened at University Hospital Llandough (UHL) on Monday 29th June, 35 patients have been successfully treated for a range of Cardiac and Cardiothoracic surgeries.
The Protected Surgical Unit has been set up with stringent protocols in place, designed to significantly reduce the likelihood of COVID-19 transmission to patients undergoing surgery. The meticulous planning by healthcare professionals is allowing time sensitive surgeries to progress whilst giving patients confidence that it is now safer to come into hospital.
Emma James at Cardiff and Vale University Health Board, said: "The impact of COVID-19 on the health service has been significant, and whilst it remains a challenge, we are acutely aware of the need to increase access to urgent and time sensitive surgeries. The health board and its staff are committed to making our hospitals as safe as possible for patients, so that they feel comfortable in our care. The Protected Surgical Unit at UHL operates under extremely strict operational procedures to minimise risk of COVID-19 transmission."
A number of measures have been put in place at the UHL Protected Surgical Unit. The new unit is isolated from the main hospital and every individual entering and exiting the unit is screened, temperature checked and authenticated before proceeding into the facility. Strict hygiene practices are in place and medical grade PPE is mandatory.
All patients are required to self-isolate for 14 days prior to surgery and must have a negative COVID-19 swab test approximately 72 hours before attending for surgery. In the interest of safety, no carers or relatives are permitted to enter the unit with the individual undergoing surgery. Patients will be greeted by a friendly member of staff from the speciality teams.
In addition to screening, strict hygiene practices and use of PPE, hospital staff are required to remain in the unit for the duration of their shift to reduce the likelihood of cross-contamination. Where specialist staff are required to visit the Protective Surgical Unit to carry out surgeries, they will enter through an alternative entrance and also be subject to thorough screening to protect the integrity of the unit.
Julie Evans, Ward Manager in PSU for Cardiac and Cardiothoracics, commented: "Many patients at the UHL Protected Surgical Unit have commented on how welcoming, safe and supportive the environment is and how comfortable they felt attending, following a difficult few months at home."
Over the coming weeks, under protective guidelines, University Hospital Llandough's Protected Surgical Unit will be expanding in order to optimise patient capacity and provide much needed care.
For more information on preparation for surgery in the UHL Protected Surgical Unit, patients can call W4 on 02920 714800.