Oral contraception now available at eight pharmacies across Cardiff and the Vale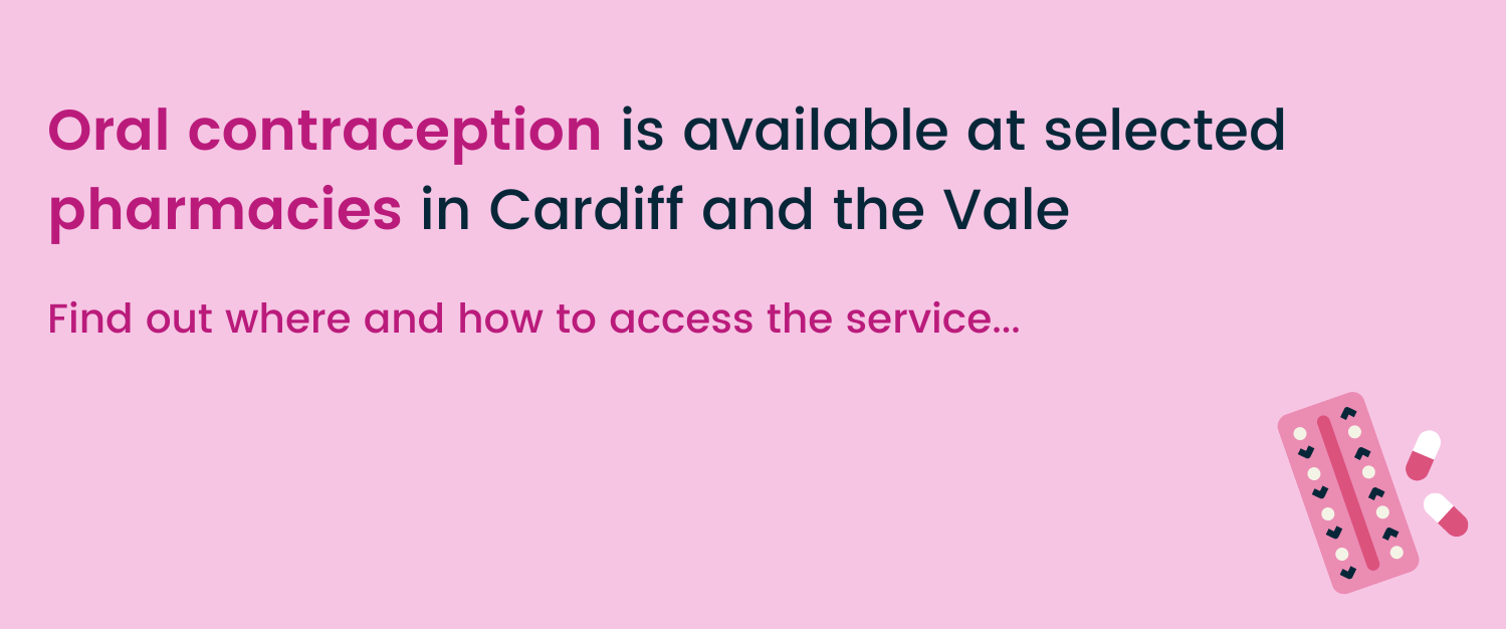 12 July 2022
Eight pharmacies across Cardiff and the Vale of Glamorgan are now offering the oral contraception service for individuals to access either independently, or by referral from a healthcare professional.
The oral contraception pill, which is a form of medication taken by individuals to prevent pregnancy, can now be accessed in certain pharmacies in Cardiff and Vale without the need to see a GP.
The eight pharmacies currently offering this service are:
Boots, 36 Queen Street, Cardiff – 02920 231291
Creigau Pharmacy, 69 Parc-Y-Bryn, Creigiau, Cardiff – 02920 891138
Cyncoed Pharmacy, 372 Cyncoed Road, Cardiff - 02920 752150
Woodville Road Pharmacy, 74 Woodville Road, Cathays – 02920 227835
Lakeside Pharmacy, 33 Clear Water Way, Cardiff – 02920 754388
Clifton Pharmacy, 7-8 Clifton St, Cardiff – 02920 494975
City Pharmacy, Cardiff Royal Infirmary, Newport Rd, Cardiff – 02920 492832
Brockway Pharmacy, Unit 3, Plas Cleddau, Cwm Talwg, Barry – 01446 720588
In order to access the service in the pharmacies listed above, you can phone the pharmacy in advance, or call in to make an appointment.
During the appointment, you will have a confidential consultation with a prescribing pharmacist which may be via video consultation or face to face within the pharmacy.
You may be asked for some additional details ahead of having the prescription issued, this could include blood pressure checks.
As our services continue to develop and more pharmacies offer these services, we will continue to update our website and social media platforms with further information.
*Please note, the oral contraception service is not to be mistaken with the emergency contraception service. Emergency contraception is available in almost all pharmacies across Cardiff and the Vale of Glamorgan, as well as over-the-counter contraceptives such as condoms.