Bethan Price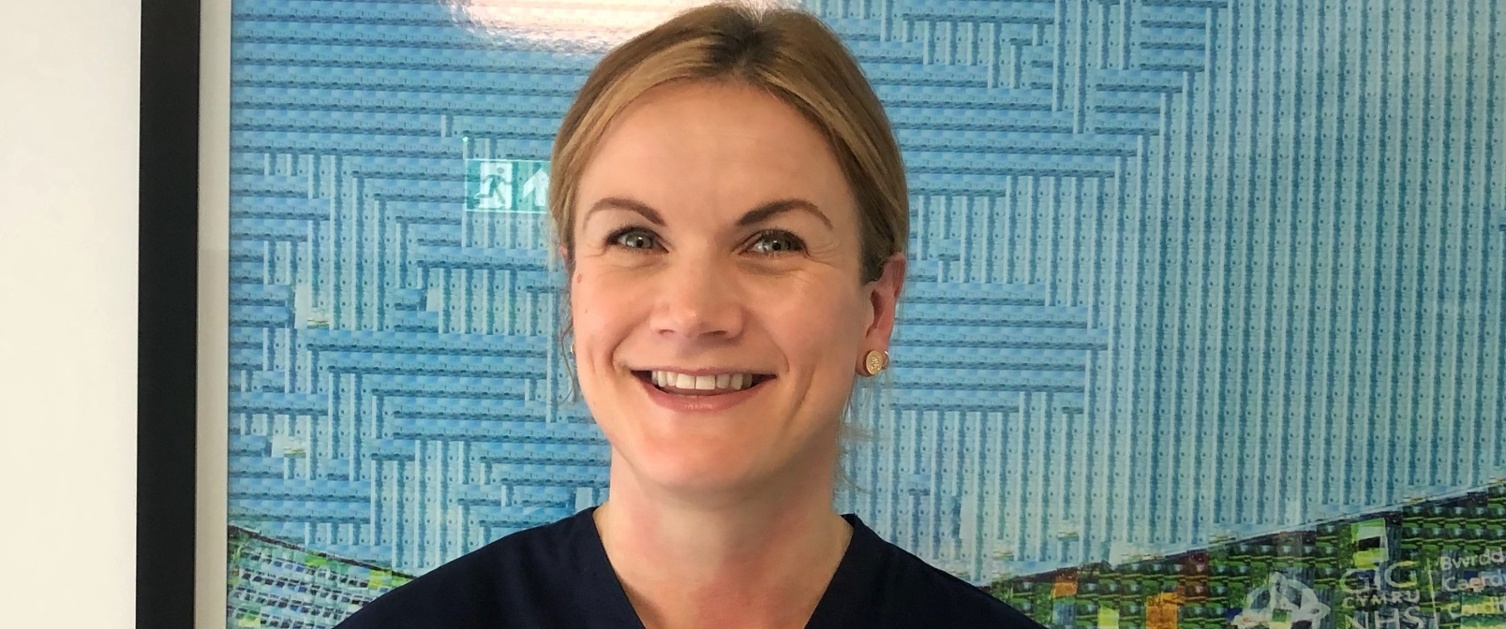 Sister Bethan Price is currently working as a Ward Manager at the Lakeside Wing.
Bethan always knew she wanted to be a nurse since she was young thanks to her grandmother who was also a nurse.
"I enjoy the challenges you overcome as part of the job. Every day - even every shift - can be different, no two days are the same. As a nurse, you're spoilt for variety, you're not just placed on a ward. People don't realise the different roles and jobs that are involved in nursing, there are so many specialities where patients have differing needs."
Bethan joined the Health Board since qualifying in 2006 where her management placement was in Trauma. After working there for two years, she moved across to the Cardiac Intensive Unit.
"It's such a lovely ward and the work is constantly evolving. You feel supported in the Unit and there's a good mix of patients."
Bethan was working as Senior Staff Nurse in the Unit since 2008 before briefly seconding to a Practice Educator position in the same Unit. Following her first secondment, another redeployment opportunity arose in the Health Board.
"I saw an advert where the Lakeside Wing was looking for nursing staff to move across there on a secondment basis. I thought this would be a good development opportunity for me and a way to support the Health Board during the second wave of the pandemic.
"I now work as a Ward Manager, managing Ward 2 in Lakeside Wing. The patients I manage require rehabilitation following an acute illness which may not necessarily be Covid-19.
"Working in the Lakeside Wing has been rewarding but I'm looking forward to returning to the Cardiac Intensive Unit to see my former colleagues when my secondment ends this June. I'll be retuning there with an open mind to new development opportunities."
Reflecting on the last 12 months, Bethan feels proud of the Lakeside Wing and learned what it really means to be a nurse, "You have to be resilient and adaptable, we've all experienced so much change and uncertainty over the past year. You have to have apply an attitude where you just get on with the job at hand – caring for our patients remains our number one priority.
"Many of us have been massively affected but we can be proud of what we've achieved as nurses during a challenging time. It was touching to see how much the public supported us throughout the pandemic, particularly when people were clapping for the NHS."
However, Bethan says her proudest moment of her career was when she first qualified, "That first day I started work and my role had changed from Student Nurse to Staff Nurse and receiving my first paycheck – I'll never forget it."
As Bethan looks to the future, she said she's looking to some sort of 'normality' – even if that's just booking a holiday! "I'll look forward to speaking to patients without a mask as a lot of my patients rely on lip reading when they're trying to understand and hear you."
Bethan explains how rewarding a career in nursing can be, "I feel privileged to be a nurse with the trust that patients put upon you and how you aid them on their road to recovery. Also, it's the team camaraderie that gets you through the bad days together - you need lots of humour and laughter among the tears!"
And Bethan's advice for anyone wishing to pursue a career in nursing? "Do it, you'll never be bored! It's a very rewarding job with a variety of work and plenty of support."