Professor Rachel Collis awarded Featherstone Professorship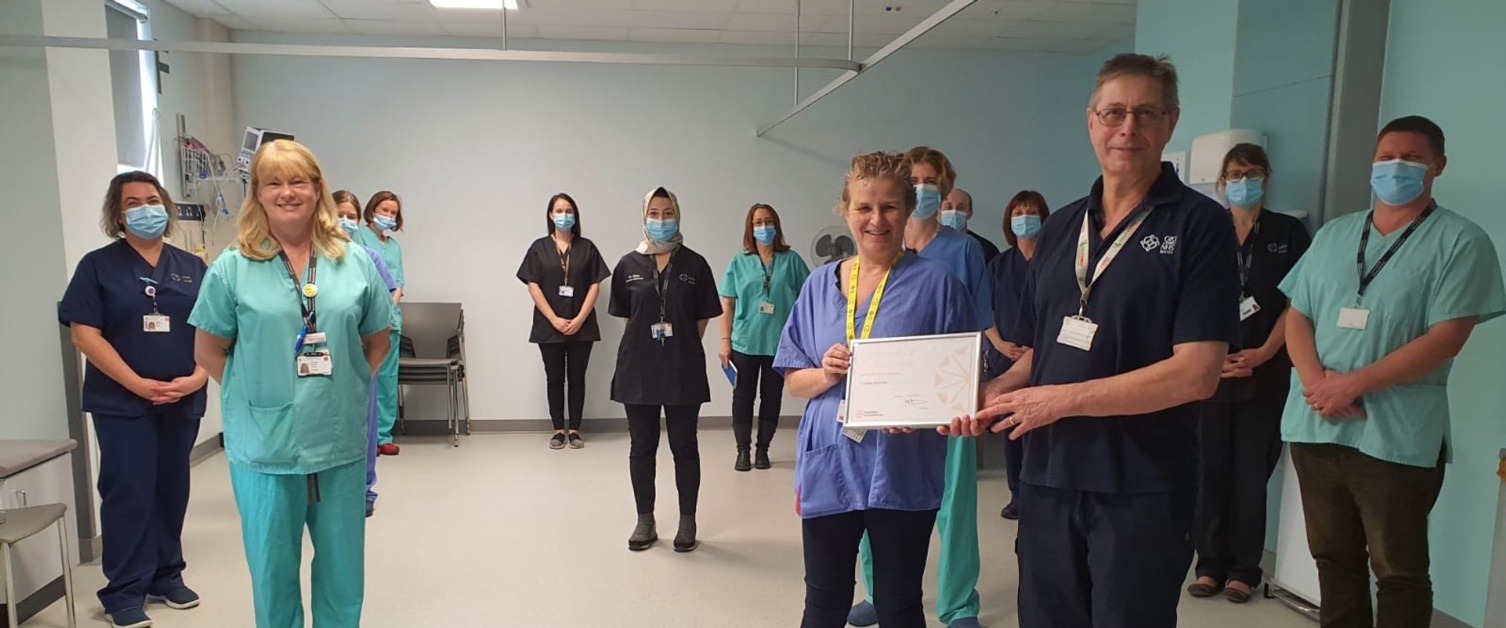 Cardiff and Vale University Health Board is delighted to announce that Professor Rachel Collis is the first woman to be awarded The Featherstone Professorship in recognition of her work in the field of obstetric anaesthesia.
The Association of Anaesthetists Featherstone Professorship is awarded to participating clinicians and scientists who've made a substantial contribution to anaesthesia and its related subspecialties in the fields of safety, education, research, innovation, international development, leadership, or a combination of these.
Prof. Collis will hold the Featherstone Professorship for two years, and during this period she will be required to deliver a Featherstone Oration at a major Association of Anaesthetists meeting.
The award presentation was recorded at work with colleagues and friends to be shown at The Association of Anaesthetists virtual meeting in January. Her husband Prof. Peter Collins handed her the certificate.
On receiving this award, Prof. Collis said: "I felt tremendously honoured to receive this award. I'm not an academic or have an academic contract but I have done a lot of research leading the Obs Cymru project, which has been one of the highlights of my career. Research is something I've always felt passionately about.
"The Featherstone Professorship is something I'd been thinking about for a number of years, and with significant encouragement from my colleagues, I applied and was successful. I feel very honoured to have been recognised in this way and supported by my colleagues and peers. I'd like to say thank you to those that have worked alongside me and helped to contribute to our success as a team."
Cardiff and Vale University Health Board's Executive Nurse Director, Ruth Walker MBE said: "I'd like to congratulate Prof. Rachel Collis on being the first woman to receive the Featherstone Professorship for her commitment and dedication to research in the field of obstetric anaesthesia. Receiving recognition such as this shows the valuable contribution Rachel has made, not only to the Health Board but in leading the way in projects throughout Wales"