Dragon's Heart Hospital wins HSJ Partnership Award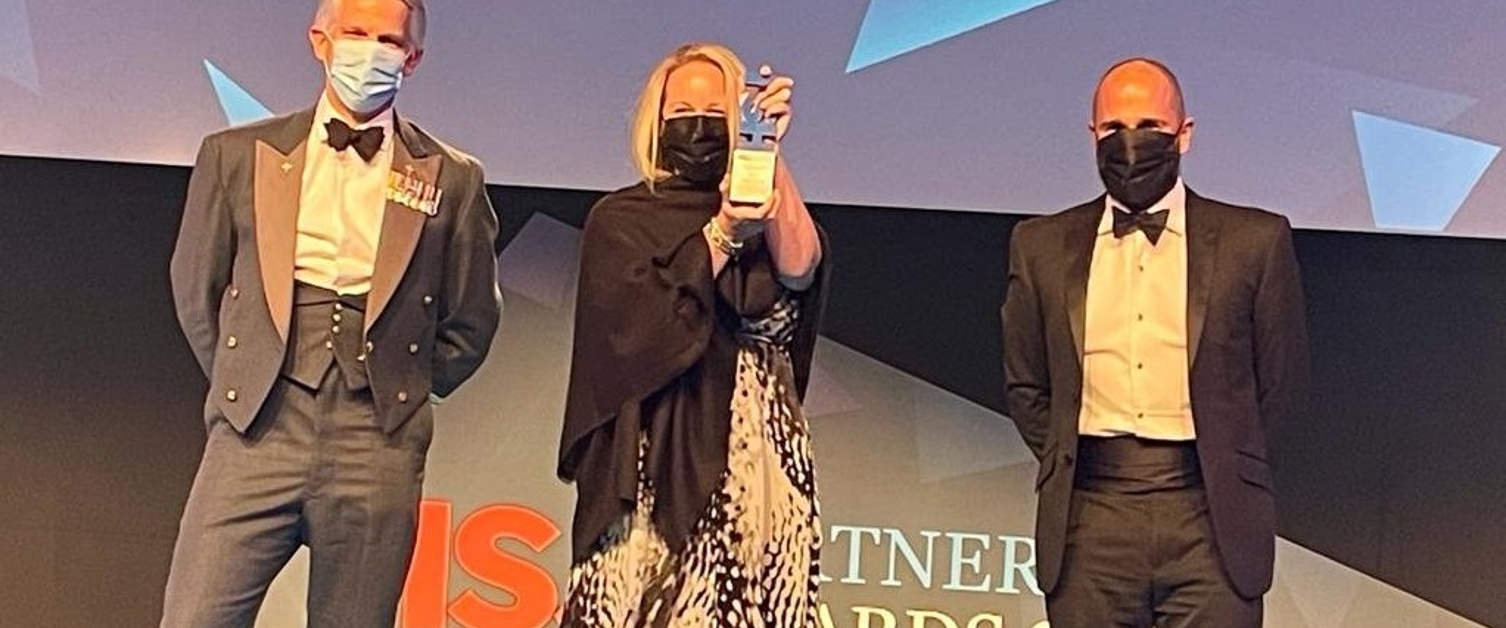 30 June 2021
We are delighted to announce that alongside our partners, Archus, Mott MacDonald, Q5, Hoare Lea, BDP, Welsh Rugby Union, Cardiff Blues and countless others, Cardiff and Vale University Health Board has been awarded the Health Service Journal (HSJ) Partnership Award in the regional COVID-19 response category for the construction and operation of Ysbyty Calon y Ddraig, Dragon's Heart Hospital (DHH).
The team representing the DHH partnership faced incredibly tough competition in their category from a range of other partnerships who have each delivered life-saving or life-changing interventions against the COVID-19 pandemic. To be simply shortlisted as a finalist for these awards, despite tough competition from a pool of brilliant applications, is a mark of real achievement for Archus, Mott Macdonald and partners working with Cardiff and Vale University Health Board.
However, the unprecedented scale of both the challenge and the strength of the partnership that rose to face it at Ysbyty Calon y Ddraig, Dragon's Heart Hospital won the day at a socially-distanced ceremony in London last night (29th June 2021).
All partners mobilised rapidly to deliver the brand new 1,500-2,000 bed temporary hospital and supporting infrastructure within the Principality Stadium in just four weeks – with no compromise in the standard of care, patient safety or the quality of the environment. A new way of working overcame all organisational boundaries, in a "stronger together" ethos, to deliver the second largest temporary hospital in the UK. This safeguarded the health board's ability to care for all patients during the first wave of the COVID-19 crisis.
Len Richards, Chief Executive of Cardiff and Vale University Health Board, said, "I am delighted for everyone involved in the construction, delivery, and operation of the Dragon's Heart Hospital. What we achieved inside the Principality Stadium last year will leave a lasting legacy which will influence the way we at Cardiff and Vale UHB deliver care for a long time to come. It was only made possible due to the strength of the partnerships involved and I would like to thank all of our partners and Welsh Government, for their support with this programme of work. In the end, we were so fortunate that very few patients were treated at the Dragon's Heart Hospital as the people of Cardiff and the Vale played their part and dutifully followed the COVID-19 restrictions. However, at the time we started construction, the situation was truly on a knife-edge and we could have easily needed those 1,500 extra beds. I dread to think what would have happened had we not achieved what we did at the Dragon's Heart Hospital."
Jonathon Gray, Director of Innovation and Improvement at Cardiff and Vale UHB and SRO for the Dragon's Heart Hospital said, "I am so proud of what this incredible team of people from all walks of life and all different sectors achieved together under the most immense time pressure and the looming threat of COVID-19 last spring. The lessons we learnt at the Dragon's Heart Hospital will stay with me, and I think the whole health system in Cardiff and the Vale, forever. We have already begun to build on them with the Dragon's Heart Institute so that everyone – staff, citizens and patients alike – can benefit from the unmatched calibre of partnership working that we saw. It is something to aspire towards in our everyday practice going forward."
Shane Dineen, Executive Director at Archus said, "We are so pleased to win this award working alongside all of our esteemed partners and collaborators. The team came together in quick time, working tirelessly with huge grit and determination to deliver something truly amazing. The project was simply bigger than anyone person or organisation, and those involved had a huge sense of pride and achievement. We all look forward to continuing to work alongside each other and feel honoured to be part of something that is so special as we take forward the good learning into the future."
Nick Mathew from Q5 Partners said "Q5 are hugely proud to have won this award. Supporting the Dragons Heart Hospital was both a very uncertain time but also incredibly purposeful. A rare event where personal purpose aligned with programme purpose. This alignment led to brilliant outcomes and a very high performing cross functional team. The lessons from the Dragons Heart Hospital resonate widely in how healthcare transformation and infrastructure programmes should be delivered as we recover from COVID-19. We look forward to continuing working with our partners"