Vaccine FAQs and Answers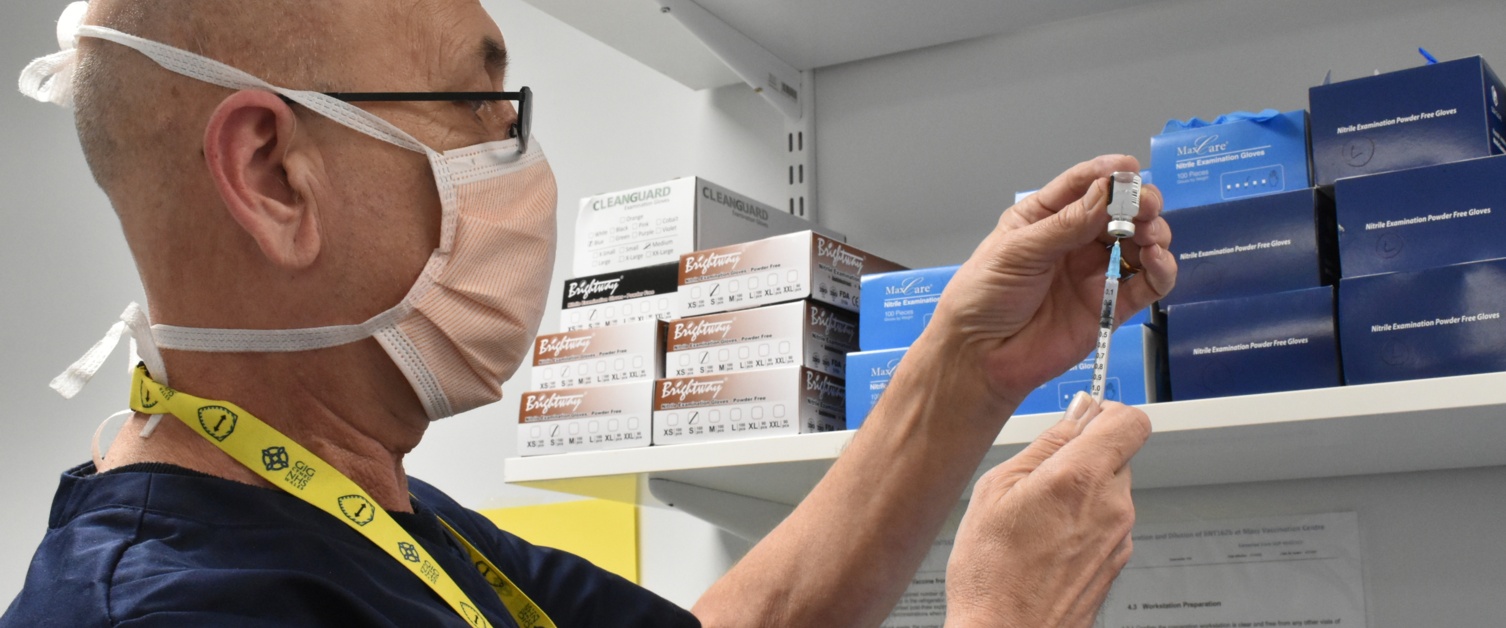 Read answers to some of the most common questions we're receiving about the roll out of the COVID-19 Mass Vaccination Programme. If you have a query that isn't answered by the following information, please call 029 2183 6341 and we will assist you.
Questions related to Fertility and Pregnancy
Questions related to Allergies
Questions related to eligibility of people in the Caregiving and Healthcare Worker priority groups
Questions related to Vaccination Scams
If you receive a call you believe to be fraudulent, end the call by hanging up immediately. If you are concerned/suspicious about an email you have received, forward the email to: report@phishing.gov.uk so these scams can be identified and stopped.
If you are concerned/suspicious about a text message you have received, forward the text message to the number 7726. Forwarding the message is free of charge.
When you forward the suspicious message to 7726 you will receive a reply asking for the number which sent you the suspicious text. Provide the phone number from which you received the suspicious text and Action Fraud will follow up with the mobile phone provider.
If you believe you are a victim of a fraud, please report this to Action Fraud as soon as possible by calling 0300 123 2040 or visiting www.actionfraud.police.uk.
Please ensure your GP has your up to date contact details so that you can be contacted to receive the COVID-19 vaccine as soon as appropriate.
During the Coronavirus (COVID-19) pandemic make sure you are on your guard against scams.
Scammers often make contact by email, phone calls, text messages, social media posts and even calling at your door and may ask for money.
There have been reports of scams relating to the COVID-19 vaccine. In Wales COVID-19 vaccines will only be available through your NHS Local Health Board (LHB).
Remember:
The NHS will never ask you for your bank account or card details – the vaccine is free.
The NHS will never ask you for your PIN or banking password.
NHS staff will never arrive unannounced at your home to administer the COVID-19 vaccine.
The NHS will never ask you to prove your identity by sending copies of personal documents such as your passport, driving licence, bills or pay slips.
If you receive a call/text/email claiming to be a COVID-19 vaccine booking line asking for your bank details or for money this is a scam. Never give out your bank details over the phone or email to an unknown, unverified source.
More information on spotting fraud and scams is available at:
https://www.gov.uk/government/publications/resources-for-raising-awareness-about-vaccine-fraud