The Design Principles
What we focused on when developing our strategy

Before we began we needed to be clear about what we wanted to achieve. We asked a broad cross section of people what was important to ensure the wellbeing of our population, including:
people who deliver services, such as nurses, doctors, therapists and pharmacists;
people who have experienced our services, such as patients, carers or partners;
providers of social care;
charitable organisations who deliver support at all stages of an illness.
These are some of the most common words that we heard in reply: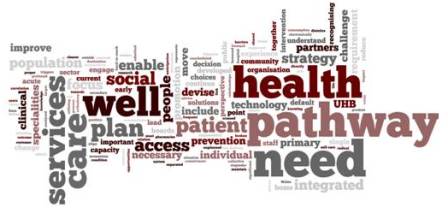 Four common themes emerged:

The importance of changing the "balance of power" between those that use and those that provide health care services was also clear from these discussions. These 5 themes have become the principles by which the Shaping our Future Wellbeing strategy will develop different ways of caring for people and keeping them well.